12 Simple Ways to Skyrocket Awareness for a Cause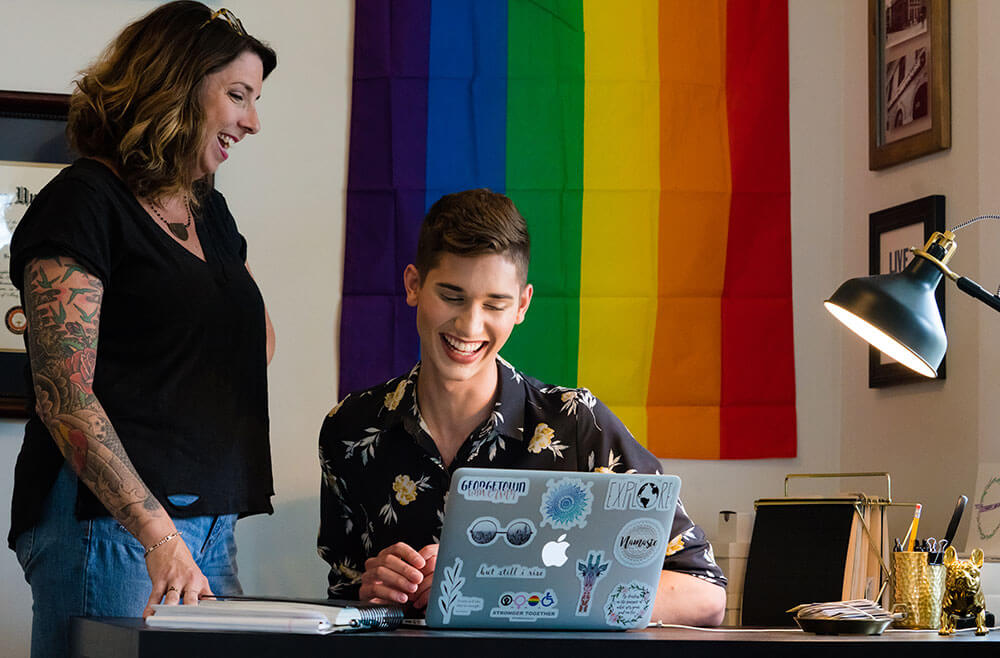 Want to get more potential donors to see your fundraiser? Use these 15 ways to raise awareness for a cause to help raise more money.
To reach as many people as possible, tailoring each idea to suit your fundraiser. Keep in mind that when your cause is worthwhile, raising awareness for it doesn't have to be expensive. It's all about engaging people with the right ideas.
Awareness event ideas to drive donations
1. Host fundraising events
A fundraising event can help boost both awareness and donations. This could be something you organize alone, or part of a larger event organized by others—perhaps an art exhibition or a sporting event. Hosting events where people meet in person can help you begin to build a real community around your cause. There's no shortage of winning fundraising event ideas.
For example: Off The Record – Fundraising Event
A group of students decided to throw a volleyball tournament at their university to raise money for Off the Record, a charity dedicated to mental health. With this simple event, they were able to beat their fundraising goal.
2. Organize educational events
Offer up your skills, either in a standalone workshop or as part of a series of related workshops. At the event, talk about your cause and connect with like-minded people. Examples of useful skills to teach may include creating resumes, providing lessons for a musical instrument or an introductory course to Adobe Photoshop.
3. Set a world record
Brainstorm ways you could potentially set a world record (perhaps a Guinness World Record) that's related to your cause. It could generate publicity and direct people to your fundraiser. Turn it into an event—ask existing supporters to participate, or to cheer you on. Well before your event date, reach out to local media through calls, emails, or a press release.
For example: Tara's Guinness World Record Event
Tara wanted to raise money for The Herren Project, a nonprofit helping with substance abuse. Since she's a confident runner she decided to take on the 24-hour treadmill Guinness World Record. She raised more than $4,000 for her cause.
---
Brand your cause to leave a lasting impression 
4. Be consistent
The key to making your cause easy to recognize is keeping your imagery and wording consistent. Always use the same image or logo for profile pictures, and make sure your call to action doesn't vary.
5. Design and distribute swag
If it seems like a worthwhile expense, spend a small amount of money making branded "swag"—personalized giveaways that you can hand out at events. Keep it simple, with items such as stickers, bookmarks, buttons, or T-shirts.
For example: Jada's JellyBeans T-shirt Fundraiser
After Jada was diagnosed with type 1 diabetes in second grade her family started a fundraiser and created t-shirts to help raise money for the Juvenile Diabetes Research Foundation.
6. Boost social media awareness
Create accounts for your cause on Facebook, Twitter, Instagram, and YouTube. Start engaging with people and related communities. Try sparking thoughtful conversations about your cause by asking questions or giving feedback.
---
Content ideas to pique your donor's interest
7. Produce content others find valuable
Are you an expert at something? Find a way to relate it to your cause, and give your supporters something of value. Examples include video how-to's and other educational guides. Make sure the design includes your logo and is consistent with your other branded materials.
8. Make informational pamphlets
A great way for people to learn about your fundraiser is through informational pamphlets, whether printed or digital. Organize key information summarizing your cause, and craft it into a piece of content that catches people's interest. Ask local businesses if you can leave pamphlets out for people to take.
9. Write a press release
Learn how to write a press release to raise awareness for your cause. You can submit press releases to sites such as PR Newswire. Include eye-catching photos to increase the chances of getting your story featured.
---
Challenge ideas to drum up support
10. Make a viral challenge video
Everyone remembers the Ice Bucket Challenge. Come up with your own viral video challenge to get people talking about your cause. Read this blog for more tips on how to increase your chances of going viral.
11. Challenge your coworkers
Encourage people to participate in a workplace challenge to raise awareness and money for your fundraiser. Ideas include anything from a cook-off to a board game tournament.
12. Take on a challenge
Garner attention by taking on an impressive challenge. Donors may be impressed by your dedication. Pick something that fits well with your lifestyle. Do you enjoy working out? Take on an athletic challenge. Are you an artist? Challenge yourself to create 5 new pieces a day.
For example: Cycling for Change
Lucy and her dad cycled 2,500 miles across the country to raise money for early breast cancer detection in their fundraiser.
Raise awareness and double your donations
Now you know how to raise awareness for a cause. Use these proven methods to truly put the crowd in crowdfunding. Read honest GoFundMe reviews from people just like you. Be sure to check out the latest fundraising tips and ideas. Start a fundraiser today.