Stop animal Cruelty
£20,000
goal
Campaign created
8 months
ago
We are International Animal Sanctuary where we offer orphanage animals home and we offering them safety we mostly working with lions, Cheetah, Bears, Wolves, tigers and other animals where we save them from abuse and from people who wants to hurt them.
Currently hunters killing tigers killing lions for their furr and for their bones Lions bones are very valued on the market and we trying to protect lions so that future generations will be able to watch this magnificent animals.
By your contributions and your support you will allow us to step forward and offer more animals in need support and homes.
We do believe each animal has the right to have a better life to have relaxed future and to be happy till the end.
Most animals we get from other orphanages and other sanctuaries some we get from breeders and some we get from the wild.
Could you allow this 2 cubs to get killed??
We get all sorts of animals to our side for details on animals or if you like to sponsor a specific animal contact us you can now contribute $5 $20 or $200 per month.
We rescued also polar bear cub from laboratory where they used him for experiments
We try to rescue also black bear from Alaska from hunters killing that bear memorial to that bear cub as they on end decided to shoot him for food
How do look our animals now our lions for example older ones are happy and safe
We also save wolves where they come out of horrible situations could you kill this cubs??
In Russia this wolves they get killed on every day basis cubs like this die within 2 weeks time without food and without their parents.
But you can stop all this by supporting us on long journey to protect animals.
We rescued Brown bear from owner who keep the bear in cage 24/7 every day cage as you will see had a concret floor so bear had no way feeling grass for 20 years this bear only feelt was concrete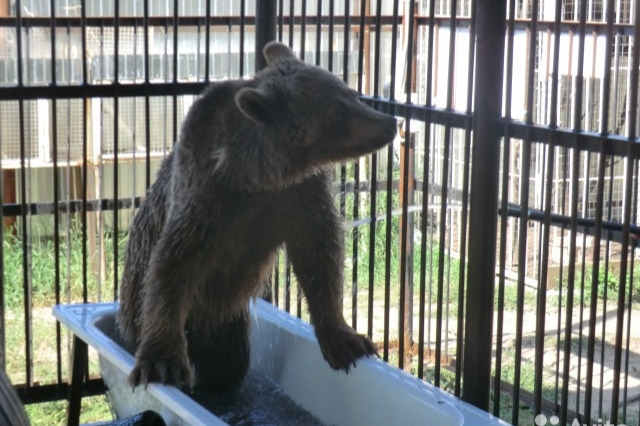 Dont allow this magnificent animals to die on your watch join us on fight against animal cruelty help us to protect this animals so that we can give them better life together.Stop zoos and stop public performances with this animals also animals has the right to live in happiness not in pain.
+ Read More