BURST THE BUBBLE on Climate Denial!
$1,390
of $500,000 goal
Raised by
13
people in 45 months
"Millions upon millions of dollars are spent by the fossil fuel industry to raise doubt about the causes and effects of global warming"

Many of us understand the problems we face regarding  climate change. We also understand the negative impacts that burning fossil fuels has on our local environments and how they significantly contribute to global warming. The market for fossil fuel has also contributed to civil unrest around the world, where terrorist groups fight for control of these valuable resources. Even the U.S. Department of Defense has issued reports citing that climate change poses some of the top threats to our country including droughts, food shortages, extreme storms and civil unrest.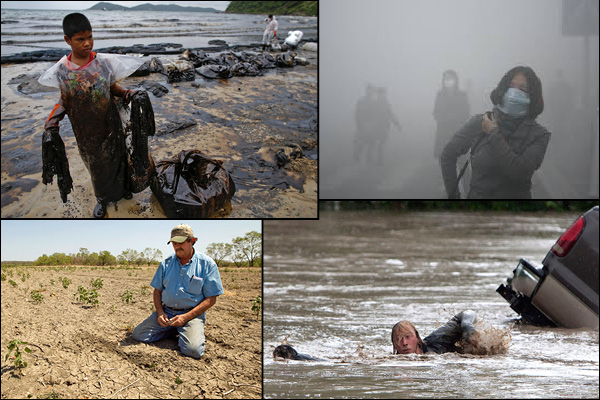 Many of us also understand that time is running out.

We are already seeing unprecedented storms and floods, destroying homes and crops, effecting millions of people around the world.
The earth is NOW plagued with severe droughts from California to parts of Asia to South America.
In Sao Paulo, Brazil, 20 million people are currently receiving only 2 days of water a week. With Arctic and Antarctic ice-melt, sea levels are rising, endangering the lives of millions. Island nations such as Kiribati, Seychelles and The Maldives are all looking to buy land in other countries, expecting their islands to be underwater in the next 60 years.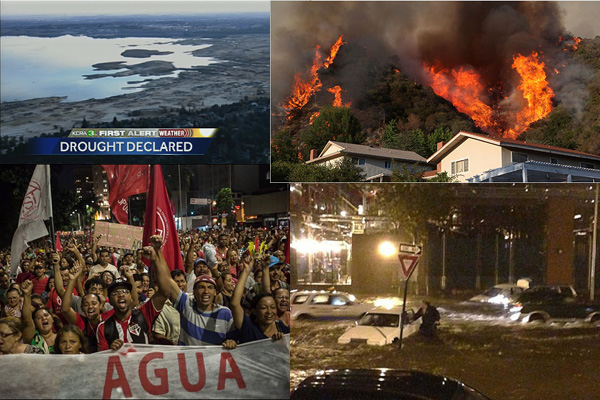 The urgency to decrease our use of fossil fuel, in exchange for clean energy solutions has been stressed over and over again by the UN's Intergovernmental Panel on Climate Change or IPPC.  It states, in order to avoid the worst catastrophic effects from climate change, we need to prevent average temperatures from rising above 3.6 degrees Fahrenheit (2 Celcius).
It is projected that with our current use of fossil fuels, the earth's temperature will rise almost 8 degrees Fahrenheit (4 Celcius) by the end of the century, unless we take action now.

While many of us are ready to invest and take the necessary steps towards a clean energy future, it seems half of the country is still in denial and sees no reason to change our current methods of consuming energy. How can so many people deny the negative effects that burning carbon has on our planet, when the science behind man-made climate change is proven and we are starting to see it's real effects around us everyday?

The rising number of disbelievers is all because of disinformation. Millions upon millions of dollars are spent by the fossil fuel industry to raise doubt about the legitimacy of science.  They try to disguise their dirty methods of extraction as safe towards the environment and good for the country's future. Looking to protect their record profits, they fund influential conservative think-tanks and have developed massive advertising campaigns, designed to raise doubt about the legitimacy of science. They are using the same playbook used by the tobacco industry during the 1970s and 80s, which funded organizations like The Marshall Institute, to raise doubt about scientific research that tied smoking to cancer. Now the fossil fuel industry is using the same tactics and their propaganda is working. 

Polls show that from the mid eighties up until 2000, over 70% of Americans believed in climate change and that global warming is a man-made problem. NOW that number has dropped to just over 50%.Click here for latest Yale University study on American opinions regarding global warming 

Today there are hundreds of Green groups and organizations out there, all doing great work to inform people about the dangers and risks associated with global warming.
With so many advocates for climate action, how can almost half of Americans still doubt?  It is because of The Bubble: A bubble created by Fox News and the billions of dollars fossil fuel companies spend to help spread lies.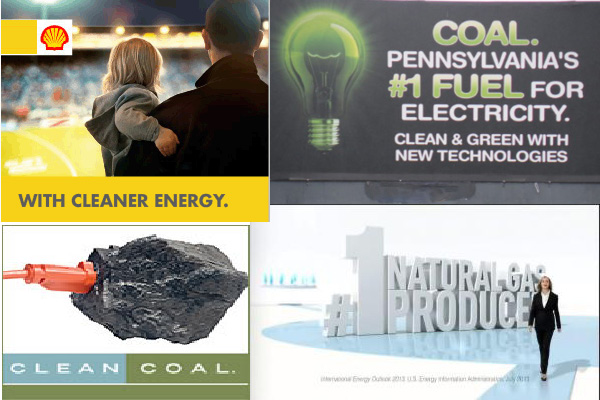 Some people who sit down to watch TV, only turn on Fox News. But it's not just the Fox Bubble. Today with the Internet, people have access to so much information, proving the urgent need for climate action. But there are still a lot of people who don't use computers regularly. Even those who do use the Internet can also live in a bubble. Between search engine algorithms and web-based advertising, we are purposely fed media content that is tailored to our likes and dislikes. If you have been looking at conservative websites and blogs, these algorithms are going to present you similar content and ads, all having the same viewpoint. This is another part of the bubble people live in and it is just getting bigger.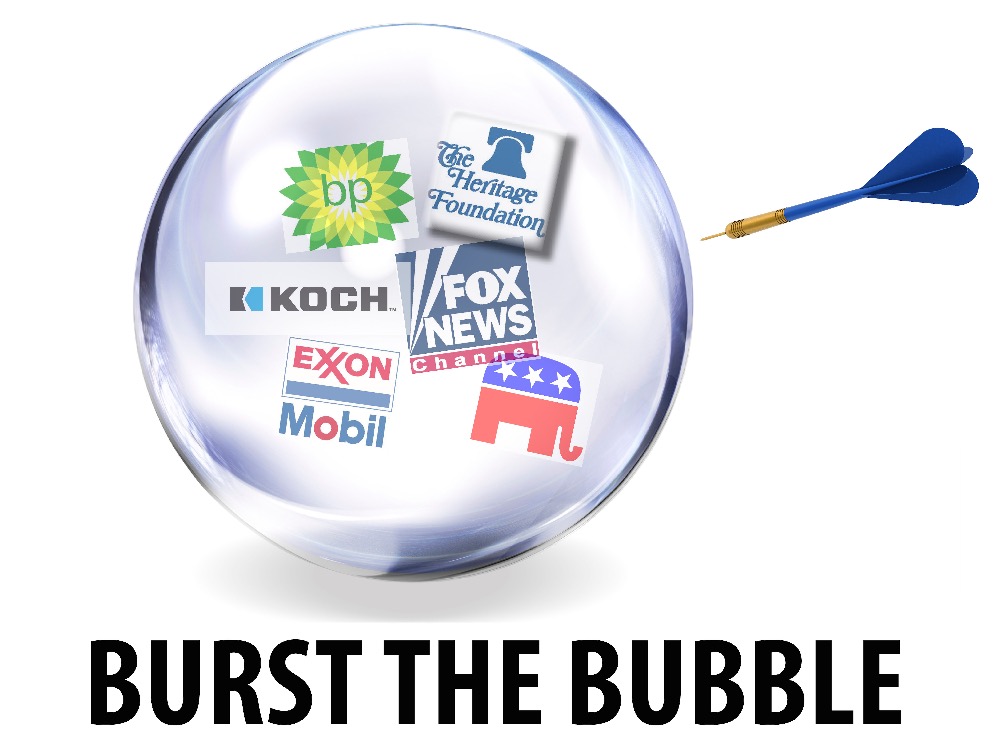 In past years, companies such as Exxon-Mobile and Koch Industries have spent millions of dollars, funneled through large networks of private funds and trusts. Their goal has been to make the public believe there is doubt among the scientific community when there is none. 97% of scientists agree climate change is man-made. Click Here for a study from Drexel University detailing  funding for climate denial

Making their own phony science, this money has successfully raised enough doubt in the minds of Americans.  Recently the Koch brothers announced plans to raise another 900 million dollars over the next two years, with the goal of continuing to convince people that nothing is wrong with fossil fuel.
Click Here for USA Today article on the Koch Brothers funding ambitions.

So how do we begin to penetrate this bubble? Especially with main-stream media giving the issue little accurate debate?

While the Internet and social media are powerful tools, online news articles that warn about the continued risks of global warming just fall on deaf ears.

With our Burst the Bubble Campaign, we look to target people the SAME way the fossil fuel industry has; with good old fashioned advertising.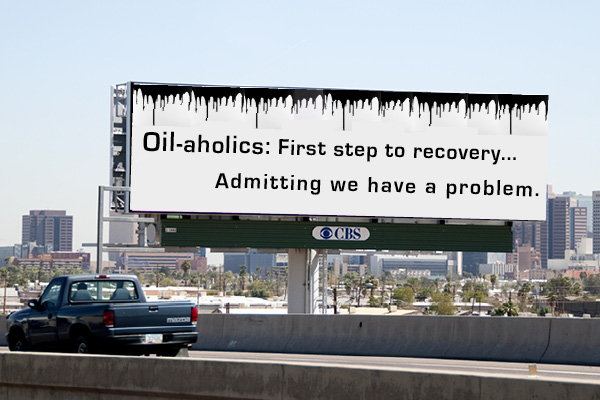 We want to spread our message by advertising on highway billboards across our nation. Advertising on buses, street corners and in airports. The benefit to this kind of advertising is that it doesn't require a mouse click to be noticed. But because billboards are so effective, they are also very expensive. Which is why we need your help!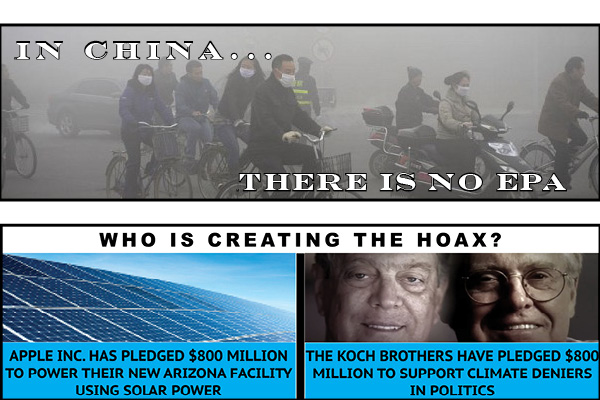 Together, we can fight back with simple messages that plant the seeds for change; seeds that can grow into more people demanding action. Our messages are tailored to make people question the bubble they live in and open their eyes to the world around us.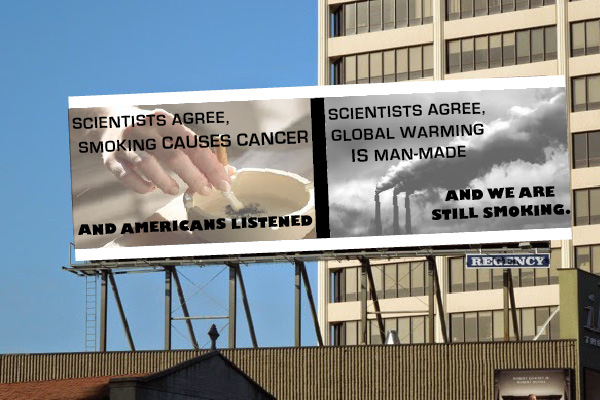 Click Here to See more Examples of our Billboards

We begin by targeting swing states like Florida, North Carolina and Ohio, erecting dozens of billboards in conservative states like Tennessee and Oklahoma. With enough support from you, we can expand our efforts further into Western Pennsylvania, Kentucky, Alabama, Nebraska and even Texas.



Why did we set a goal to raise $500,000?
Depending on the location, billboards can cost anywhere from $1,500 for a 4 week period,  to over $10,000 in most metropolitan areas. It is our goal to start by erecting 50 billboards in key locations for a period of 8 weeks at an average cost of $10,000 each. 

What if we don't reach our funding goal?
Not to worry. We will still erect as many billboards as we can with whatever money is raised. If we only raise enough to erect 5 billboards, then that is what we will do.  Every penny raised will go directly to printing and advertising space rental, so that anything you can give will go directly towards making a difference. 

When you donate to Burst the Bubble, not only are you helping to spread the message, but you will get a chance to play an active roll and join a network of concerned people like yourself.

All donors will get a chance to vote on our website from a collection of advertisements. Which means YOU get to pick the best ads to use in our campaign. People who donate $500 or more will even be able to submit their own billboard ideas, which will then be voted on by the entire network of donors. (Don't worry if you're not a graphic designer. Just submit your idea and we will help bring your idea to life.)
Click HERE to VOTE ( http://www.emergingworldconcepts.com/vote.html)
Fighting the fossil fuel industry's propaganda campaign is no small task though, as they continue to spend billions. But together, with donations from each of you, we can work to fight back and let the truth be known.

It's time we stand up and get on the same page to demand climate action now and transition to a clean energy future; for ourselves, our children and future generations to come. Thank you for your support.

For more information about us click here to visit our website
and be sure to LIKE  us on Facebook by clicking HERE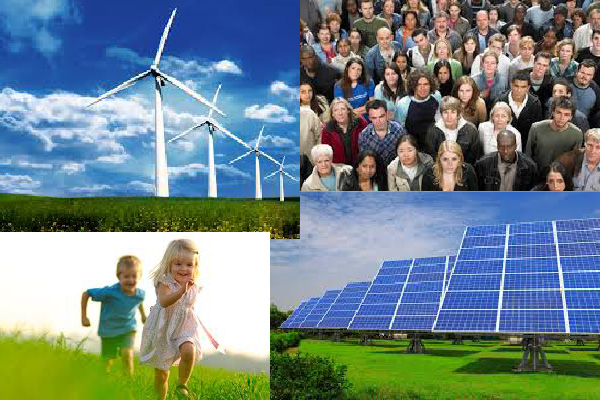 (While it is unfortunate that climate change has become a political issue, Burst The Bubble is NOT an affiliated political campaign. Our sole purpose is to promote Renewable Energy and Sustainability. All donations go directly to printing and erecting billboards.)
+ Read More
Be the first to leave a comment on this campaign.