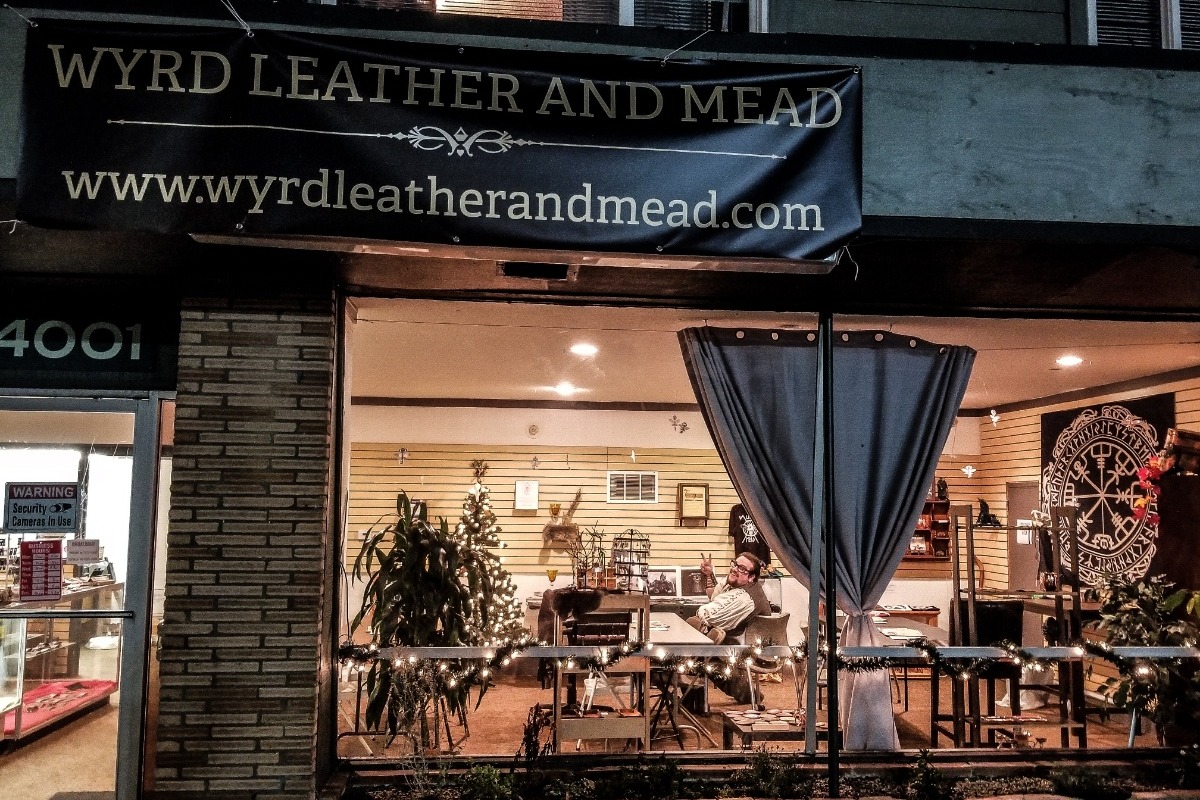 11
10
Building the Meadery - Stretch Goal
$1,200
of $1,500 goal
Raised by
8
people in 4 months
Hey guys,
We have launched this GoFundMe as a sort of stretch goal to help get our meadery finished up with the plumbing that has been many months in the work.
If you have been following us, you know that we had a successful Kickstarter in December and since then we have been proceeding to get the plumbing work done at our shop so we can finally brew.
All the Kickstarter items are being prepped for shipping and the shirts that were part of a few reward tiers are about to be ordered.
However, there was some minor setbacks with a first plumber that came out, but now we are on track with a new plumbing company.
Unfortunately this means we have to raise a little bit more to carry on with the process as we were set back.p
As much as we hate to ask for more, as so many people have supported us this far on our almost year and half journey to get this business up and running, we are hoping to continue without taking out any bank loans to do so.  
It's an amazing accomplishment that our entire business has been built up from the support of friends far and wide and all over the globe. 
We are hoping that our Warriors of Wyrd will head the call once again to help us get past this lump. 
Any bit that you can throw our way to help expedite this plumbing process we are extremely grateful for.
Even T-shirt sales help this process.
Without all you guys, there's no way we could have gotten this far!
We promise the mead and the wait will have been worth it!
Skål!
wyrdleatherandmead.com
+ Read More
Update 2
2 months ago
Share
Hey guys!
Thanks again for being patient while waiting for your Kickstarter items! Things have been crazy over here for the past few months. To keep you guys in the loop, the plumbing is just about done. It was finished last week and we had the county come out to inspect and alas, now there has to be some changes done to what is already been done in order to pass.
This has been taking more time than we originally anticipated and certainly more in cost than what we had planned for. If anyone is feeling generous, we have a Kickstarter Stretch Goal on Gofundme that helps keep our shop afloat during all this crazy bumps in the road.
How to help further:
Once we are able to actually start brewing things will be much smoother, but for now we heavily depend on Website sales, Etsy sales, Events, and commissions to keep the entire shop afloat while waiting to get past this!
Thanks for supporting us, here are some photos of whats been happening over here!
To directly support the shop right now follow these links!
GOFUNDME Kickstarter Stretch Goal Link:
https://www.gofundme.com/building-the-meadery-stretch-goal?fbclid=IwAR0ezeqdndgIBZcAqIH4a1zk0nHp9LhRsEJn7jpkZnJYxalnp3YS6loXssg
Website:
Wyrdleatherandmead.com
ETSY:
https://www.etsy.com/shop/Obsidiancrowleather
+ Read More
Update 1
3 months ago
Share
Thanks so much to those who have donated to our cause! $1000 raised in less than a week! Absolutely brilliant and will defiantly help speed things up!

This weekend we have been hammering out some grunt work for the plumbing!
+ Read More
Read a Previous Update