BRING TESSA AND FARRON HOME
$1,085
of $5,000 goal
Raised by
8
people in 44 months
I AM CURRENTLY FIGHTING TO HAVE MY GIRLS RETURNED TO THE U.S. FROM ENGLAND WHERE THEY WERE TAKEN TO BY THEIR MOTHER UNLAWFULLY. 
I NEED TO HIRE ANOTHER ATTORNEY HERE IN THE U.S.
I am currently fighting to have my two little girls returned to the United States.
They were taken to England by their mother. 
(Please note that I have legal documentation for the events chronicled here.)
My wife and I married in 2007. Shortly thereafter, we had our oldest daughter, T, and in 2008 we had our second daughter, F.
Our relationship was the best during this time.  My wife had been diagnosed with severe depression in years past, but at this point, she was not symptomatic.  We were happy.  Life was good.
In 2012, my wife began to show signs of her mental illness. This led to many bad decisions, including:
• Two suicide attempts,
• Physical (domestic) violence against me in front of our girls, and
• Alcohol and substance abuse.
This, as you could imagine, was very traumatic for our innocent daughters, as well as for me.  I loved my wife.  I didn't want our family to become a statistic.  I desperately wanted to hold our lives together.
Child Protective Services (CPS) became involved and I was put on a Safety Plan, a signed commitment that I would keep the children safe and get visitation and restraining orders squared away.  I encouraged my wife to stay on her medication for bi-polar disorder, but it proved to be impossible. I was forced to seek two separate Domestic Violence Temporary Restraining Orders (TROs). But she would ultimately always agree to stay on her medication and stop abusing alcohol and prescription drugs, so I would stop just short of making them final. However, I did go through with one for a (6) month order only to fall back into her lies of promise to change. She signed over physical and sole custody to me for six months and we were to re-visit it after that time.  My wife was someone I was still very much in love with at that time and I knew if she could stay on her medication, then she could be that same person that I fell in love with at first sight and the caring mother I knew she wanted to be. 
In 2013, my wife's lack of control and poor decisions spiraled out of control.  I went so far as to purchase cell phones for our daughters so as to facilitate their continued communication during periods of her absence, while removing me as the "middle man".  Later that year, she moved out of the house completely, and then two weeks later she moved to England, where she is a citizen.  She would call our girls and speak with them, also attempting to speak with me about our relationship.  But the truth is, when she moved out, I felt a weight lift from my shoulders and I knew that the marriage we had was truly over.  I refused to speak with her and I filed for divorce.  It was time to start anew, for me and more importantly, for my girls.
Approximately a month and a half after moving out of the country, she traveled back to the U.S. and randomly showed up at our home.  I gave her the rest of her belongings that were packed in the garage.
Later that day, the phone calls started. 
She wanted our family back together.  She told me that she realized while she was gone how important our family was to her and she was willing to make a serious change for the better.  She promised to stay on her medication.  There would be no more drugs, no drinking alcohol and no smoking- among other things. I didn't let her back in right away.  My head said no, but my heart said yes, and a week later she moved back into our home.  I was hopeful that things could again be good for us.
We went back to court where my wife and I stipulated to custody of our girls once again.  This time it was necessary to have supervised visitation placed in the order, because she had previously threatened to leave for England, taking the girls with her.  
Unfortunately, the cycle ultimately started over again. Things could be great in one moment, and a disaster in the next.  It was a rollercoaster of emotions for our girls. My wife started to have outbursts more regularly.  My daughters and I would frequently go into the master bedroom and lock the door to watch TV.  I just wanted to remove them from the madness in the simplest way, even if that meant escaping to the comfortable white noise of cartoons.  It was during these times that I started videotaping her behavior.  I would play the recordings back for her, in hopes that such evidence of her damaging choices would help bring back the woman I had married and loved so deeply.
In August of 2014, my wife threw a large bowl at me and hit me in the back.  I videotaped her apologizing, but ultimately I felt it was the safer decision to leave the home with our girls to get away from her.  I called her when we were returning and told her that she now had to stay in the guest room.  I would no longer accept her hitting me or throwing things at me.  I recorded the whole conversation.  In her rage, she challenged me to call the police.
Her younger sister was due to arrive from England the next day to stay with us for three months while on vacation.  I previously didn't get along with her much because of the skewed version of events my wife would share with her.  However, I put it behind me and allowed her to stay with us.  My sister-in-law started to see the truth regarding my wife's behavior- the drinking, not taking her medication, extreme outbursts in front of our girls, getting in my face physically and blocking my movement when I would try to walk away.  In some sad way I was relieved to have someone see what actually took place, regardless of all the recordings I had to document the situation.  A witness was somehow comforting.  But my sister-in-law left in October. The roller coaster continued on.
Christmas Day 2014: My wife got drunk and took non-prescribed pills again. Angry outbursts in front of our daughters.  I hardly spoke to her for the next few days.
On December 28th, 2014 I taped our conversation.  I ended our relationship and told my wife that my girls and I were moving out.  We could no longer live like this. Surprisingly, she decided she would be the one to move out.  I thought everything will be amicable. However, later that night she drinks again and gets frustrated with my decision to end the relationship. I recorded her again and she tells me that I will take her back because I always do. I am adamant that this time, this time is different and I am done with her. And that is when she said:
"You won't say that when you don't have our girls."
My heart stopped, but I prayed it was just another threat, a way to force me to stay with her. She left the home.  I thought that was it.
After two weeks I hadn't heard from her.  Sadly, even though our girls were used to her in and out of the home, they still missed her.  I posted a Facebook message simply asking her to call the girls on their phones to talk to them.  She never responded.  Approximately two weeks later, I tried again- with no response.  About four days after that, I advised her, via Facebook, because she obviously had no intention on keeping in touch with our girls, I was planning to move to Seattle, Washington (we had previously lived there for a year).  Financially it was the right decision as a single father of two and I had a job offer. 
Two days later, I was served, by one of her male friends, with a Temporary Domestic Violence Order and I was to turn over my girls to her. I was bewildered on how Judge Pham would allow this.  She knew our case and had worked with us to help my wife get well. In further reading of the order I realized it was a NEW judge by the name of Gloria Carrillo.  I contacted a Sergeant at Orange County Sheriff's Department and advised him of the circumstances.  He verified my wife's suicide attempts (and all of our turbulent past) and he then allowed me time to get to court later that day to rectify the situation. I immediately hired an attorney and prepared the paperwork to go in Ex Parte. I felt confident that this judge would read my supporting documents and be justifiably concerned for my girls' safety.  Not to mention, my wife had never alleged any domestic violence in our relationship, despite me having her in court multiple times regarding domestic violence against me, and the fact that she was gone for over a month with no alleged contact with our children. I thought it would be very clear that she only fabricated this after I mentioned we were going to move. 
Judge Carrillo didn't even read my paperwork and denied my order. I told our girls that they would have to go with their mom and that "daddy will fix it".
They start crying and grabbing my leg, not wanting to go. They loved their mom, but she wasn't the rock they needed to feel safe in this world.  The only thing about her that was constant was her inconsistencies.
My girls were walked away and the real nightmare began.
It would be two, long weeks before the hearing. 
I had no contact with my girls at all.
The first day of the hearing my attorney asked for an Emergency Child Custody Evaluation.  Judge Carrillo denied this. He also asked for at least phone calls to my girls because I had been the unrefuted primary caretaker.  Also denied.  (Remember, there is no alleged child abuse in this case.) 
One month and a half later, her own sister, who lived with us for (3) months, as well as her best friend of nine years both testified against her in court.  (Side note: my wife blatantly tells her friend that she is going to "f*** him over with the girls".  Chilling.)  Judge Carrillo still denies the following:
• to order a Child Custody Evaluation,
• to allow our housekeeper/babysitter to testify to her witnessing my wife getting drunk, her erratic behavior and outbursts in front of the girls,
• listening to the 911 call on the last suicide attempt,
• reviewing Child Protective Services records or,
• to even allow the Senior Social Worker to testify, who we had subpoenaed.
There is more and I have the court transcripts to prove it.
Judge Carrillo is advised of the most recent domestic violence act by my wife and we asked to play the video of her apologizing for throwing a bowl and hitting me in the back with it.
Judge Carrillo states on the record, "Well, she apologized for throwing it".
My attorney and I were dumbfounded.  How could this be happening to me?
The judge didn't even realize that I had a Domestic Violence Order in front of her.  On the last day, when it was brought to her attention, she gave me limited time.  We had already spent too much time on my wife's case. 
Judge Carrillo made the order: I was to have ZERO contact with our daughters for FIVE years- no phone calls, no visitation; and a FIVE year domestic violence order against me to not contact my wife. This was not a criminal trial and I had never had a police report filed against me.  I had no criminal background.  ZERO.  Not to mention I had custody for over 2 1/2 years alone with only supervised visitation with their mom.
Approximately (20) days later, my wife applied for passports for the girls without my knowledge.  Her plan was obviously in place, even though she had yet to approach the courts.  One month after the order, she went into court (without even telling me or giving notice, which the court admits) and asked for permission to move with our girls to England. 
Judge Carrillo approved this, despite the fact the law affords me an evidentiary hearing and the order is to be stayed for (30) days.  My wife even put in her papers that she already had tickets for them.
So her plan worked.  Approximately three days later, she flew out of the country, to her home in England with her parents.
I get a notice in the mail, since I was never told that they were in court.  It states that the judge granted the order.
I am devastated.  My life is my girls.  I am heartbroken.  Lost. 
I hired an appellate attorney to file an appeal, but I'm told it will be from a year to EIGHTEEN months before it's even heard.
I cannot live without my girls for that amount of time.  It was like dying, without the peace of death.
My attorney advised me that he would also file a Writ of Mandate with the Appellate Court, but only approximately 5% are ever granted. We filed the paperwork and in four days the court granted our Writ.
I was excited I was going to see our girls again. They would be returned to the U.S. and this would all be corrected by a new judge.
My wife then found some way to get a free appellate attorney here in the U.S.  She then hired an attorney in England to keep the girls there. They had already received two continuances and I had not seen our girls in over 9 months, or even spoken with them.
I missed each of my daughter's birthdays when they turned 7 & 8.
I missed Valentine's Day.
I missed Easter.
I missed Father's Day
Halloween now
I'm missing moments that I will never get back.  I am missing my daughters growing up.  There is a gaping hole inside of me that only widens with every day that they are away.
I don't know how this could happen in our justice system.  My girls' rights and even their well-being wasn't taken into account.  Isn't that the mission of family court?
I have spent everything I have in attorney bills, which is $57,000 and growing and I still have to hire an attorney when my girls are returned.
I lost my home and my job because this has been a full-time undertaking.
I have since obtained an attorney in England and the State Department has now started to be involved along with the Center for Missing & Exploited Children.
Criminal Prosecution is next, but I can't discuss it at this point in time.
I really appreciate any help that can be given, even words of encouragement are greatly appreciated.
Here are LINKS regarding this-
<strong>TO VIEW VIDEOS OF DOMESTIC VIOLENCE -</strong><a href="https://www.youtube.com/channel/UCGrEQ-IN2AiSsQtRFG1hkhw">
https://www.youtube.com/channel/UCGrEQ-IN2AiSsQtRFG1hkhw</a>
<strong>FORWARD TO FACEBOOK FRIENDS-</strong>
<a href="http://www.facebook.com/bringtessaandfarronhome">
http://www.facebook.com/bringtessaandfarronhome</a>
Thank you,
Me & my girls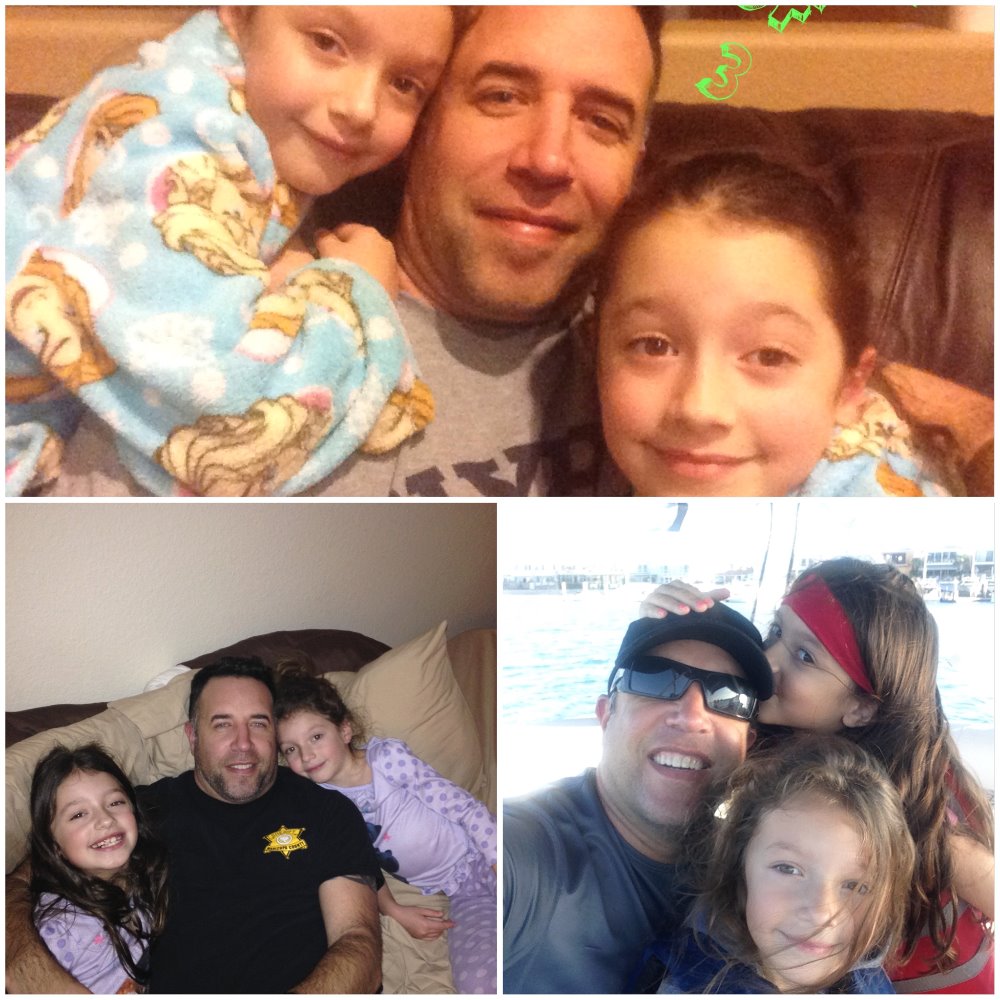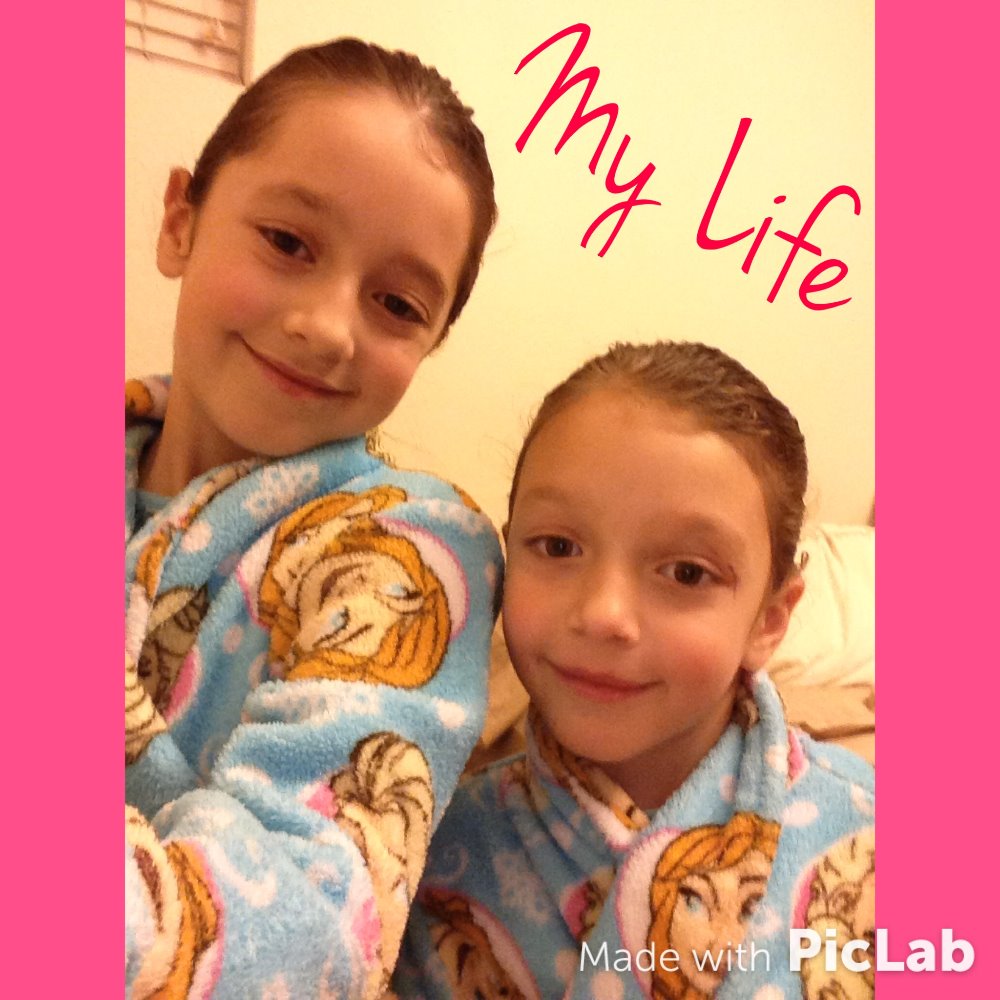 + Read More
I am so sorry that any parent has to go through this! You and your daughters are in my prayers. I hope you raise enough funds to keep this fight going! Hang in there and whenever you feel like giving up, just think about the future of your girls being without you if their mom does not seek and get the help she needs for herself as well as for them. Your daughters are beautiful and God's children and He will not forsake them!
+ Read More
Wow Chris so sorry about Paula but at least you have the girls back :)
+ Read More