Breast Cancer Fundraising - Start a Breast Cancer Crowdfunding Campaign
Help Yourself, Your Relatives or Friends. Get Help Paying Breast Cancer Bills
#1 for Breast Cancer medical bills fundraising.
Crowdfund Treatment
Get support while fighting breast cancer. From doctor's bills and insurance co-pays to travel costs and lost wages, a GoFundMe campaign can help.
Medical Expenses
Breast cancer can take a financial toll, too. Get debt-free help with the costs of insurance bills, medical trials, alternative treatments, and experimental drugs.
Find a Cure
Whether it's your mother, sister, daughter, aunt, or any other loved one with breast cancer, you can raise money for her fight or for a charity like Susan G. Komen.
Why GoFundMe?
Start crowdfunding for medical bills in minutes
Medical campaigns have raised millions of dollars on GoFundMe
Breast cancer campaigns have raised millions of dollars on GoFundMe
No deadlines or goal requirements
Expert advice, 24/7
Start a GoFundMe
"I cannot begin to explain how loved and supported I feel. This will allow us to cover so many medical expenses that we were not expecting at this time in our lives, and will forever be thankful for the community of people that have given so much to help us."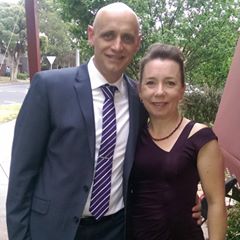 Rachel K. raised $15,000
on GoFundMe