Brave & Free for Lucy Garland
$2,335
of $5,000 goal
Raised by
48
people in 35 months
BRAVE + FREE FOR LUCY 2015
In November 2013, my husband Jonny and I suddenly lost our precious two-year-old daughter Lucy Garland from a respiratory virus, under circumstances doctors describe as one in a million. 

Anyone who met Lucy, saw her jump into the pool or run to the highest slide on the playground without fear, saw her dreamy artistic spirit while she painted or did crafts, or saw her dance to her favorite song ROAR by Katy Perry, knows that "brave and free" describe her aptly and beautifully. 

Nothing about her death makes sense, but we choose to honor her beautiful light by blessing children in need! This year, there's a three-pronged approach to Lucy's fourth-birthday fundraiser.

Read below to learn how your donation will make a difference both internationally in Nicaragua and locally in Nebraska!

123, ABC
1: Local Giving. All donations to this Go Fund Me page will be used to purchase ABC Baby Care Little Bundles  sets from Arbonne. The kits, which include gentle body-wash, lotion, diaper rash ointment, and SPF, will be donated to the Foster Care Closet  in Lincoln, NE which provides high-quality baby care items for Nebraska's foster babies and toddlers at no cost to the families caring for them. OUR GOAL: 100 Kits!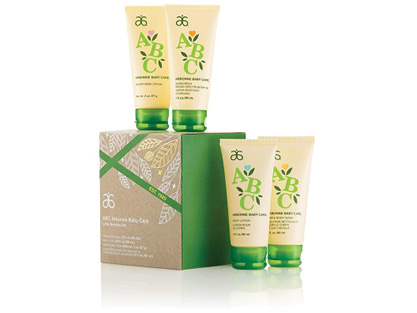 2: International Giving. 100% of the commission I earn from each ABC Baby Care kit will be donated to Nika Collective  to support their programs which empower women and children in Nicaragua. OUR GOAL: $1K!

Due to their popularity last year, adult and kiddo trucker hats are also available to purchase from Nika Collective's Etsy Shop with 100% of proceeds going to Nika. You know I love my trucker hats, and I am so stoked about this year's design, which can be purchased here:  http://etsy.me/1K8DTOA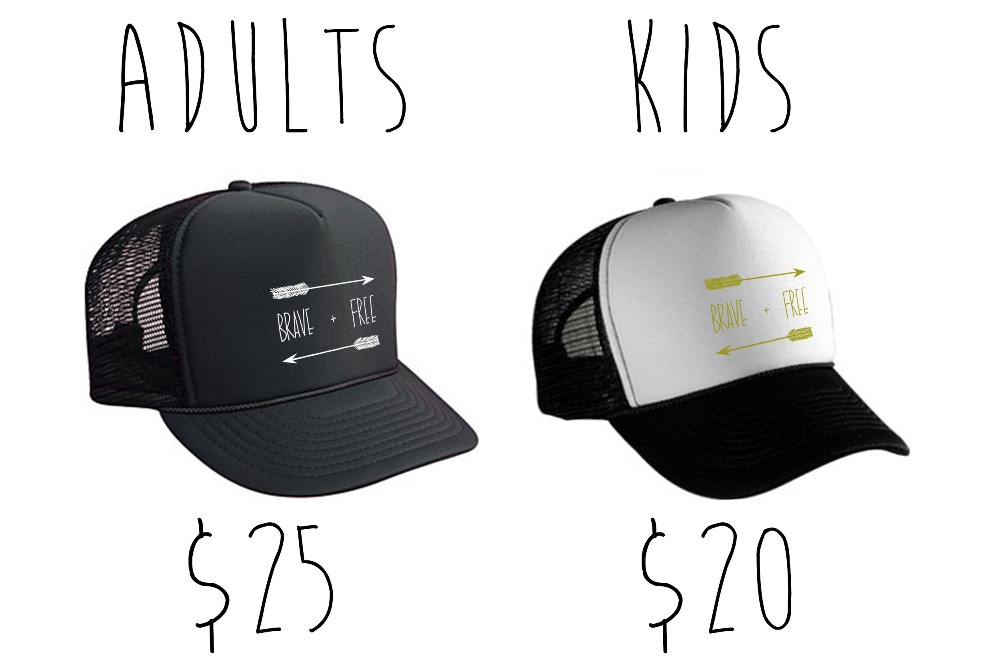 3: Big Vision. By donating to this Go Fund Me page, you're supporting the momentum of my Arbonne business, supporting a local charity, and helping me get closer to my vision of building a yellow house in Nicaragua in the next 3-5 years!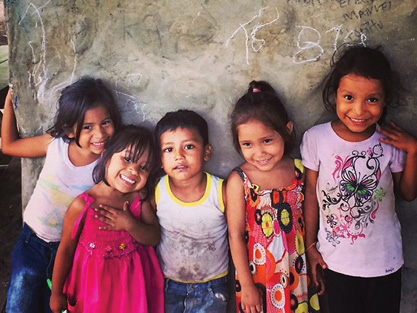 ARBONNE + GIVING
Since last September, I started a small business  with the health and wellness company, Arbonne, and this year my beautiful team has partnered with me to celebrate Lucy again by supporting Nika Collective and The Foster Care Closet.

Our team's motto is "brave and free". We all work this business because we desire freedom: time freedom, financial freedom for our families, freedom to dream, freedom to give and to serve. Freedom doesn't come free, and we are all asked to develop personally in courage and confidence in our journey.

ABOUT NIKA COLLECTIVE 
Maybe you participated last year in Lucy's 3rd birthday fundraiser for Nika Collective, a Nicaragua-based non-profit that empowers women to make a difference by creating beautiful handmade goods. These products are sold in California surf shops and in Nika's Esty Shop, with 100% of proceeds going back to these women so that they can provide for their children and support their communities.

So what does Arbonne have to do with Nicaragua? To answer that, you first need to know that Arbonne is not just a business, it's a vehicle. A vehicle for me to not only change my family's financial future, but also a vehicle for me to partner with a charity that's forever connected to Lucy in my heart. I never could have imagined the abundance that would be possible with network marketing, and I'm inspired by the many Arbonne leaders who affect powerful change through charities they love locally and internationally. 

In the next few years, I want to achieve the freedom to travel to Nicaragua a few times a year and personally join in the effort to empower women and children. I also want to build a yellow house (Lucy's favorite color) in Nueva Vida where children and orphans can find refuge, nourishment, a safe place to stay while their mamas work. 

CALL TO ACTION 
Whether you donate to this Go Fund Me page or purchase a trucker from Nika Collective on Etsy (do both!!) you're blessing women and children near and far, now and in the future by participating in our Brave + Free campaign. 

Psalm 36:9 says, "For with You is the fountain of life; in Your light do we see light." 

My deepest gratitude to you for being part of this light—this light in honor of the sweetest little light, this light in the face of the darkness and hardship that exist in our world. 

Thank you!!! All my love!!
Charlie

Learn more about Nika Collective .

Learn more about The Foster Care Closet .
+ Read More
Update 1
35 months ago
Share
"What is done in love is done well." Vincent Van Gogh.

$2,115 raised. So honored by your goodness, and comforted feeling all the LOVE poured into Brave + Free 2015. Thank you!
+ Read More
Be the first to leave a comment on this campaign.