Bluebird Hill Homestead
$1,675
of $5,000 goal
Raised by
25
people in 55 months
This magical land called us Home from Kauai just over 2 years ago, and has been showing us its vision of healing ever since.  Bluebird Hill Homestead is a place where people come to reconnect with the Earth, each other, and our greatest selves. Whether it's through one of our hands-on classes for kids or adults, our community gatherings, or private coaching, we have seen transformation in the most inspiring ways.  We offer mentoring in permaculture, sustainable living, natural building, organic gardening, nature connection, spiritual healing, and more! 
We are committed that people leave feeling inspired, reconnected to their path, and empowered to take action in their lives to better the planet and our culture!
We have been working hard to provide this not only for our community, but for our little family of 5 as well. Our 3 young daughters have been troopers through this transition, learning alongside us what it takes to trail-blaze this path. One thing is certain…we are not doing this just for ourselves. The magic only comes to life when it is shared.
"Mama, when can we have Nature Class again?"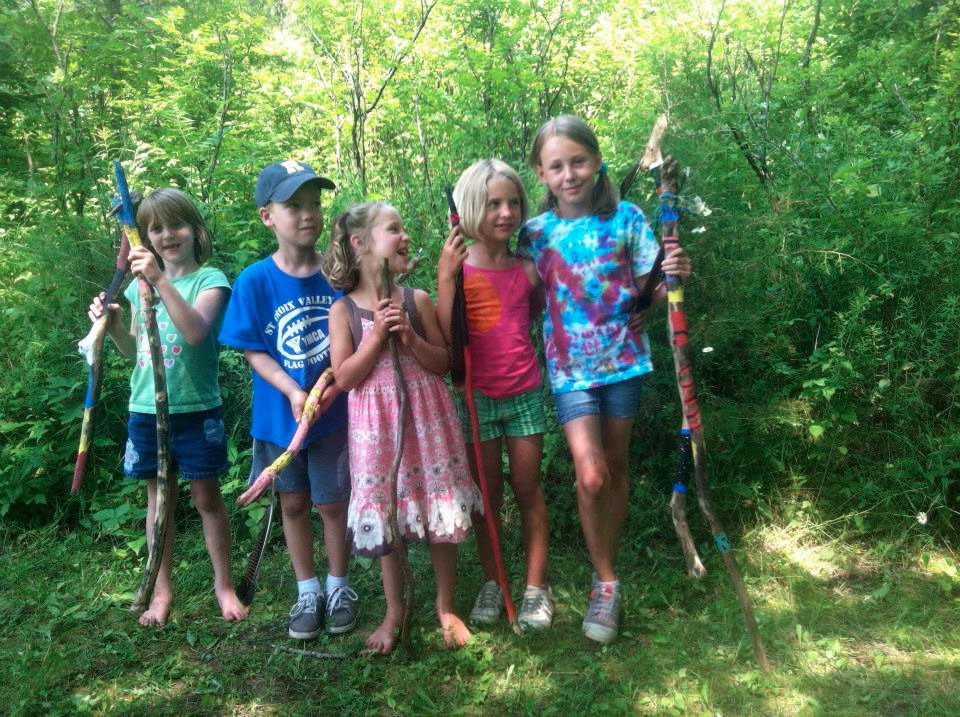 Ultimately, we are creating a healthy future for these children's grandchildren and beyond.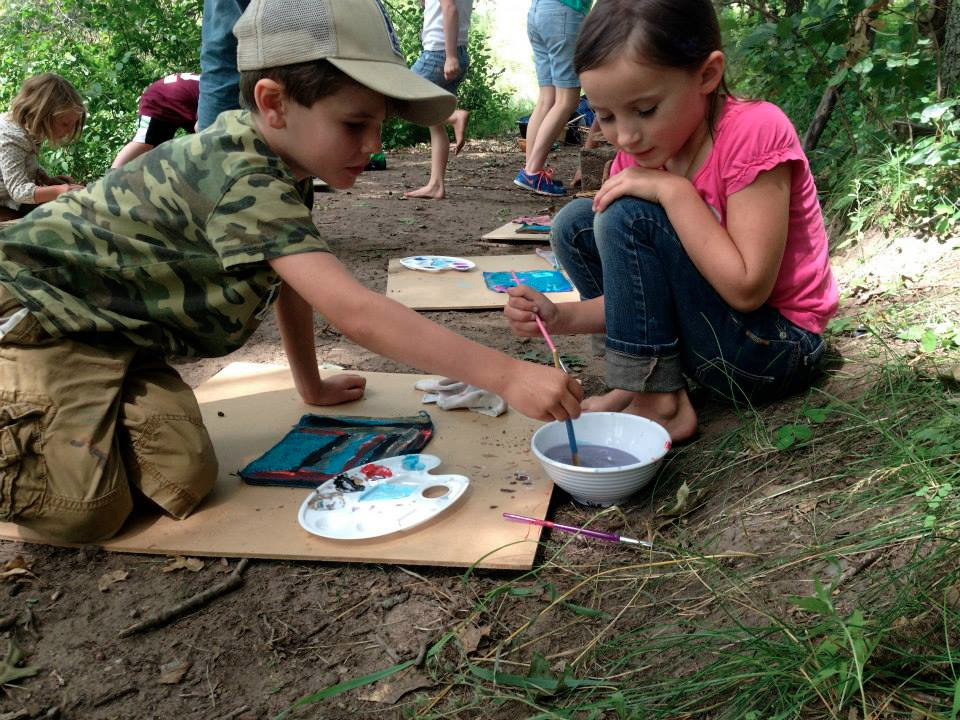 Many of you have reminded us recently how far we have come in the past 2 years, (scroll down to see all that has been accomplished), and yet here we are at our NEXT BIG HURDLE. We are humbly reaching out to our community for support.
Would you be willing to help??
THE SCOOP
Now that the miracle of our permits came through this winter (thanks to many friends), this earns us the right to live here legally and continue our classes…AND…it also creates our next challenge. Due to the legalities of zoning in our area, we are required to start building our code compliant residential structure this spring and have our first inspection by the end of July. (!!!) If we don't make this deadline, we forfeit our permits and end up back at square one, unable to live here legally and continue building the homestead.
We have been working for the past several months with the amazing architect, Dan Noyes, of Vesper Eco-Architecture, who gets our desire to build something that is BOTH as environmentally sustainable as possible, as well as FINANCIALLY sustainable for our family.
We have created a design solution for our off-grid home, that combines a modest four season classroom space, including a greenhouse and learning kitchen, as well as private quarters for our family.
Our building budget is $25,000.
Quite a challenge to remain code compliant, yet stick to our budget and use sustainable and reclaimed materials…but we believe we've got a solid design!
Now is the tricky part…we need your help!!! To move forward and have Bluebird Hill Homestead really be the venue for the community that we hope it to be, we need to comply with the requirements from the county. And to be able to host our classes and events rain or shine, we need to start building our basic infrastructure.
We are clear that we cannot do this alone! Would you be willing to help us?
To have our first inspection,
we need to raise $5,000 by July 15th
to purchase the reclaimed posts, the concrete to set them, and the equipment rental for excavation.
You contribution is GREATLY appreciated! Please check out our different rewards to the right, and choose your favorite! Please also consider sharing this with others who would be interested in helping to create this in the world!
OTHER WAYS YOU CAN HELP:
1. Donating building materials like windows, lumber, or doors
2. Helping out at our Community Work Days
3. Spreading the word by sharing this fundraiser with your friends!
To see more about our current classes, please check out our website:
www.BluebirdHillHomestead.com
For those of you who are new to our story, here's a little bit about what has transpired in the past 2 years:
Since our family moved back from Kauai in May of 2012, with generous support, we have:
1. Secured the land
2. Launched our classes, including kids summer camps last year
3. Hosted several community gatherings
4. AND…Raised over $9500 to pay for:
    a. A used 18' tipi for shelter for our classes
    b. Our flock of laying hens and building the chicken coop
    c. Publishing our children's book, Peter & the Owl
    d. Our Sanitary, Building, and Temporary Occupancy Permits 
        ($4300!!)
    e. A renovated school bus to have a warm home on the land
        this past winter
You can read more specifics about our story leading up to this moment
on our website here.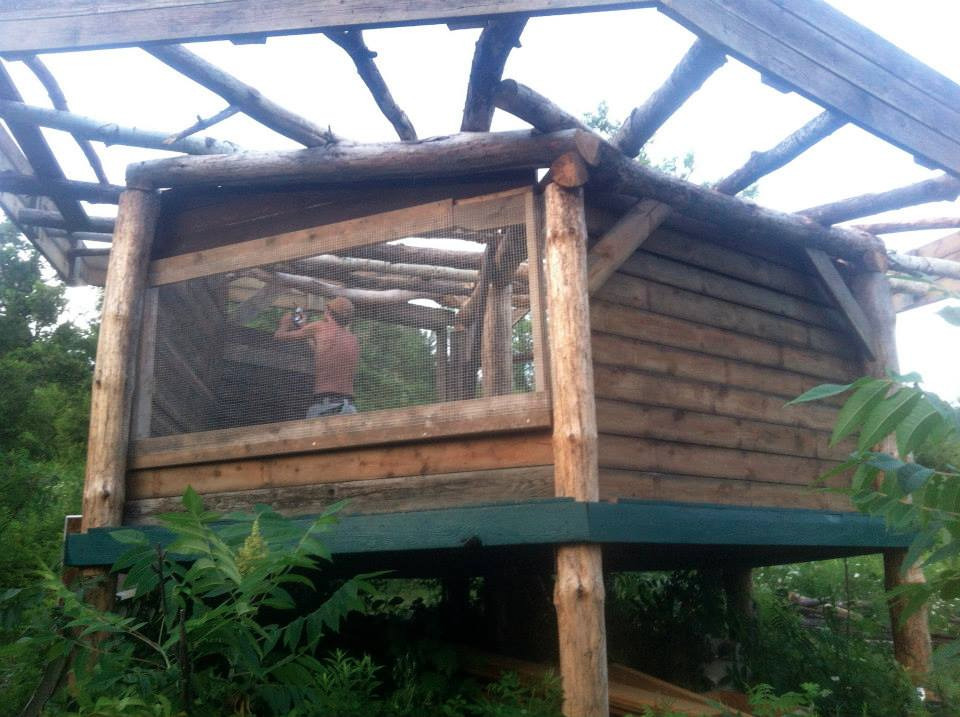 We have come such a long way! Thank you so much for your support every step of the way!
Many Blessings,
The Huebner's (Jonathan, Heidi, Maya, Magnolia, and Scarlet)
+ Read More
Be the first to leave a comment on this campaign.