59
5
BLOOM with the Bloomfield Symphony
$3,664
of $5,500 goal
Raised by
72
people in 15 months
Eighty-Five-Year-Old New Jersey Treasure
Founded in 1932  as a haven for local musicians during the height of the Great Depression, the
Bloomfield Symphony Orchestra
is one of the five oldest such organizations in the state of New Jersey.  During that time, it has afforded hundreds of amateur musicians the opportunity to perform symphonic music as well as providing the local classical music loving public with high quality symphonic concerts at low cost.  The BSO presents three concerts per season:  fall, winter and late spring, usually with a concerto soloist at each performance.
The BSO is part of the Bloomfield Federation of Music, serving the musical culture of Bloomfield, NJ
The Bloomfield Civic Chorus (now the Bloomfield Chorale) was founded in 1934,  he Bloomfield Civic Band in 1946 and the Bloomfield Mandolin Orchestra in the early 1960's.  In 1986, Bloomfield Native Son, Patrick Burns, an alumnus of these organizations, formed the Bloomfield Youth Band.  These groups are all part of the
Bloomfield Federation of Music, a 501(c)(3) (EIN: 31-1593041) tax-exempt nonprofit organization
that provides administrative support to its member organizations. 
Many are surprised to find that Bloomfield is one of the very few communities in NJ to have its own symphony orchestra, yet we are beginning our 85th season.  We offer the following to the community:
·       High quality/low cost symphonic concerts three times per season, usually with a distinguished guest artist
·     Encourage and reward young classical artists
·     Provide the opportunity for all local classical musicians to practice and perform high quality symphonic literature
Symphony orchestras are expensive to operate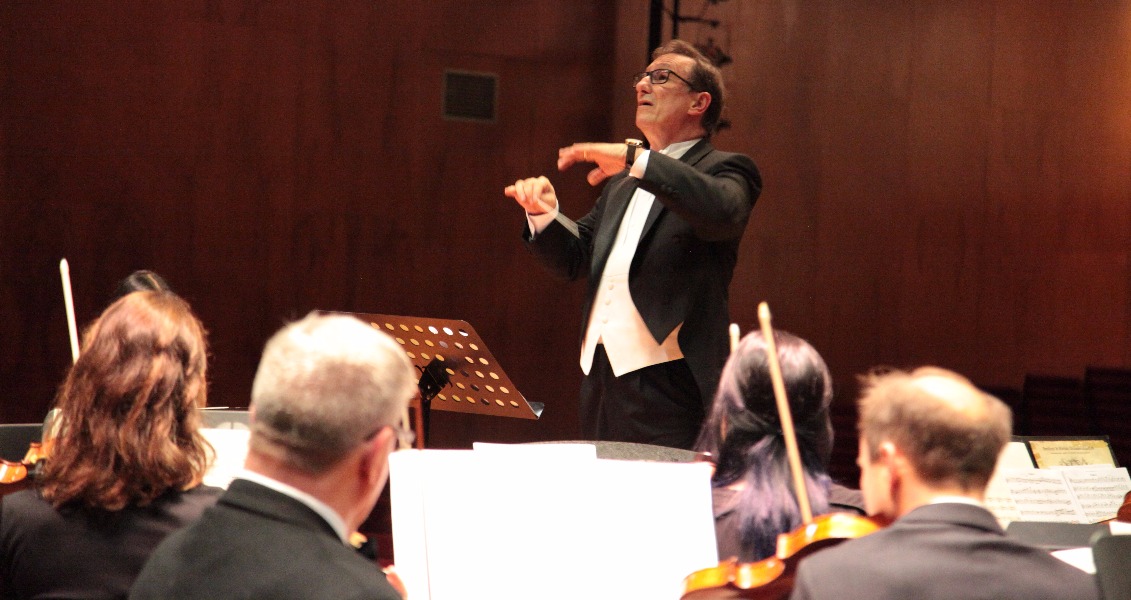 According to the American Symphony Orchestra League's listing of seventy-three North American orchestras, annual budgets range from
120 Million
for the LA Philharmonic to
2 Million
for the South Dakota Symphony.  The BSO requires only about
$2,500 per concert
which includes hall rental, music purchase/rental, program printing and advertising and, most importantly, payments to auxiliary musicians, who fill gaps in our instrumentation (instruments called for in the score that we do not have) and provide supporting strength where needed.  The regular members of the symphony, including the conductor, receive no compensation for their efforts, other than the joy of preparing and performing great symphonic music.
The BSO has given support to many young artists (some still in their teens) by providing an opportunity for performing concertos with orchestral accompaniment.  Many of our former guest artists are now pursuing, or have already received, advanced degrees in music and are firmly established in professional music careers.
In addition, we are planning to sponsor a concerto competition for aspiring young NJ artists that will contain a cash award or scholarship plus the opportunity to perform with the BSO.  This should be in place for the 2018 – 2019 Season.
Our Current Crisis
When Israel Herman, the BSO's current conductor, picked up the baton in 2000, the orchestra had a roster of 23 members and under his leadership, it grew to 65 players over the next 2½ years.  Most community music groups gain and lose a consistent stream of players over a season and seem to maintain a consistent size from one season to the next.  The BSO continued at a level of about 50 players until the 2011 – 2012 season, when it began losing more members than it gained.  The problem was found to be an email glitch which, over a three-year period, prevented nearly
90 email requests for membership from reaching us!
  Once corrected, the orchestra began to add new members, returning to the concert stage in the winter of 2016.  We continue to grow,  and have mounted five excellent public concerts since our rebirth in 2016.
We need your help
The Bloomfield Symphony Orchestra receives funding through ticket sales, contributions from audience members and supporters, advertisements in its concert programs and membership dues ($50 per season) from its performing members.  In order to continue offering this artistic resource to the greater Essex County NJ community, we need to augment our income.  We are setting a goal of
$5,500 for our 2017 – 2018 Season
and are calling on all of you to help us reach this goal.  Contributions can be made in any amount, at any time, as often as you wish and are
fully tax-deductible.
  If each person receiving this appeal could give as little as
$10 or more
and pass this opportunity to just one other person, we could make our goal. 
Our goal is to make great music, for that is what we love, and to present it at low cost to audiences that share that love.  With your help, we can continue to do that well.
Thanks for your consideration.
Visit our website at: 
http://www.bloomfieldsymphony.org
Visit our Facebook Page at: 
https://www.facebook.com/bloomfieldsymphony/
+ Read More