Blevins' fire fund
$17,100
of $25k goal
Raised by
99
people in 40 months
Update on James & Carmen Blevins:
http://fox10tv.com/2014/02/02/fairhope-house-fire-victim-speaks/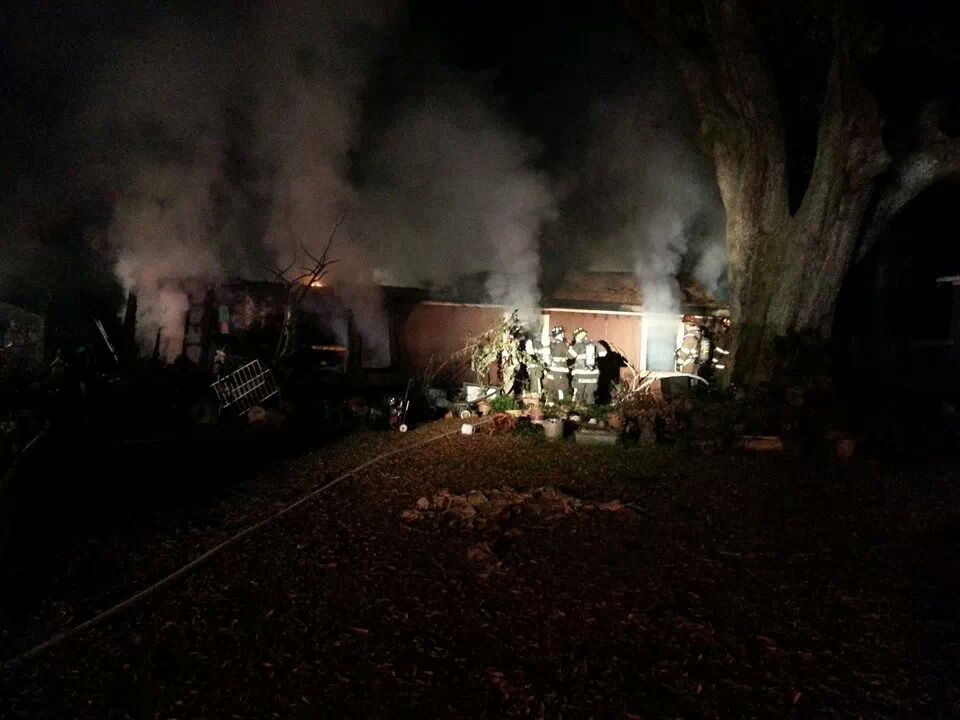 ***Links at bottom for news coverage
In the early morning hours of January 8, 2014 in Fairhope, AL, James and Carmen Blevins' home burned to the ground leaving them with everything lost. Jordan, their grandson became a true hero by pulling James, his grandfather whom is wheelchair bound, to safety after his blanket caught fire from the space heater. James rec'd burns and is now in the burn unit in Mobile, Alabama hospital. After pulling his grandfather to safety, Jordan went back into the burning home to save the others. Jordan received burns and cuts from breaking windows to help save his grandmother and girlfriend. They both are going to be ok. This is my great friend's, Tatia Symanski's father and son. Carmen, her mother and Caroline, Jordan's girlfriend are ok but needs our strength through prayers to get them through this. Please add this family to your prayers and if you can please donate what you can to help this family get back on the road to recovery. Funds will go straight to them. Thank you so much for all you are able to do. May God bless you!
**note: Friends of the family have contacted me to request that the goal amount be raised. This family lost everything, live on a fixed income, James is wheelchair bound and their home was not insured! We can do this! With everyones help, we can do this! Through God, all things are possible.
***Story is featured on several local news stations
http://www.fox10tv.com/news/local/baldwin-county/elderly-couple-homeless-after-house-fire
http://www.wkrg.com/story/24399942/hero-grandson-saves-grandparents-in-fairhope-fire
http://touch.fox10tv.com/10001/182628422
http://www.wkrg.com/story/24411523/fairhope-hero-talks-about-house-fire
http://cw.ua.edu/2014/01/16/56408/
http://fox10tv.com/2014/02/02/fairhope-house-fire-victim-speaks/
http://theodysseyonline.com/campus/Alabama/article/hero-Greek-community
+ Read More