66
17
Help Blackman Wrestling Rebuild
$12,950
of $100,000 goal
Raised by
63
people in 9 months
On Sunday, July 9th, at a little before 10pm, a fire broke out at Blackman's wrestling facility here in Murfreesboro, TN.  Thank goodness no one was in the building!!  By the time anyone noticed there was a significant amount of fire and heavy smoke.  Our fire department responded immediately but the damage was done. 
Everything in the wrestling building is destroyed. 



If it didnt burn, it simply melted.  We lost three wrestling mats, walls and wall padding, exercise and weight training equipment, computers, time clocks, wrestling shoes, uniforms, bags, trophies, plaques....everything.
We are just devastated. 
The stuff is one thing, but the memories...  Just heartbreaking!
One of the most significant losses is an irreplaceable banner honoring Daniel Winters.  Daniel was a Junior when he died in a car accident one week before the 2015 TSSAA State Tournament.  The banner was signed by hundreds of high school wrestlers from around the state. 
I can't think of many places in the world where there is more blood, sweat and tears than a wrestling room.  Especially this one.  There is no way to calculate the amount of time and work that so many people have put into making this one of the finest wrestling facilities in the state of Tennessee.
The Blackman Wrestling building was originally built in 2005 by an outstanding group of parents who love the sport of wrestling.  The building was a dream come true.  Since that time, thousands of kids and young adults from all across Tennessee have trained here.  Blackman's open door policy is well known and the doors are always open to anyone who wants to get some mat time.  In the last 6 years, the Blackman High School wrestling program has made significant improvements to the facility.  Walls and wall padding went up.  Better strength training and exercise equipment went in and tons of memorabilia was added.
The building is used by
FOUR
different wrestling teams:
The Blackman Youth Wrestling Club (K-6)
Blackman Middle School Wrestling
Blackman High School Wrestling
Middle Tennessee State University Wrestling
All of these teams practice and call this building home. 
Here's what we know now.  It looks like a fan caused the fire.  (pic below) There were three humidity control fans installed in the building and one of them siezed up and caught fire.  We are hearing that the building is probably insured but we are also hearing that the deductible will be extremely large.  We are not sure what exactly might be covered, but we cannot foresee a scenario where the county can replace everything.
Coach Bray and everyone associated with our program have been flooded with your calls of support and offers of help.  Wrestling family is like no other sport.  You try to kill a guy one minute and then you open up your home and treat him like family the next.  Thank you all!  We have felt your love and support.
We want to raise funds to rebuild our building and put it back to work for our community.
Please donate what you can to help us put things back together.  A little goes a long way when you have an army of supporters.
Any business that wishes to help will receive recognition, advertising, ect.  Logos can be added to our website, signs can go up in our gym, your company name can go on the wrestling mat.  Whatever you like we can work out a plan.
Send us a message if you have questions or a specific request.  If you want to donate directly, you can send donations directly to Blackman High School. 
Thank you all for your support.  Wrestling is truly the world's greatest sport!!!
We will post updates as we have them!  Go Blaze!!
*This campaign is being run on behalf of the Blackman Wrestling Club.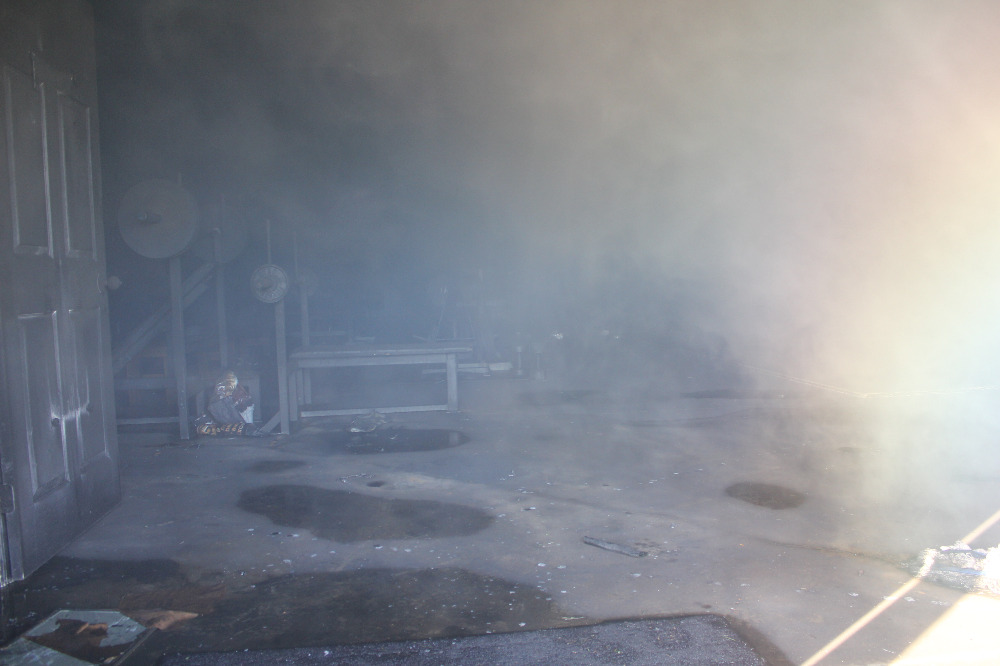 + Read More
Update 1
9 months ago
Share
Last week, insurance inspectors and engineers walked through the building and did their thing. During that time, our coaches and I were allowed to "look but not touch".

Although everything is horrible to see, I found myself drawn to all the old trophies and plaques that were either heavily singed, burned, or half-way melted. Sad seeing all that effort lying in such a state of ruin.

We are now waiting for the school board/county to give us some direction.

In the meantime, we have been searching for a place to practice that is large enough to accommodate our teams. We have a lead on a place that we hope will turn out. We should know something very soon.

Keep your fingers crossed.

And a huge THANK YOU to everyone who has been so kind and donated money to our program. We are blessed to be in such a wonderful sport with such good people!!


+ Read More