A Safe Place for a Special Bird
$565
of $5,000 goal
Raised by
6
people in 38 months
What does one do with a special needs, green winged macaw who WILL NOT play with toys but likes to chew the powder-coated paint off her cage?
For even the healthiest birds, chipped paint can become a medical emergency, but, for special birds like Bella, who have incurable illnesses that require hospice care, chewing paint can become a tragic loss.
And, it is completely preventable by replacing her powder coated cage with one made of stainless steel.
Bella is one of a flock of birds that have come to Mickaboo Companion Bird Rescue with illness that require their living the remainder of their lives in a home dedicated exclusively to birds having the same or similar contagious diseases. 
These are the unwanted, the neglected and the abused birds that Mickaboo commits to finding homes, providing needed medical care, and, for the special birds, like Bella, ensuring the dignified and loving hospice care they deserve for whatever time they are with the Mickaboo volunteers who open their homes and hearts to them.
And, because cages, homes and toys used by Bella and her flockmates can never be shared with other birds, the resources are that much more limited.
A stainless steel cage will give Bella, and the future macaws and other large, long lived birds, that come to live with this special flock (and, they *will* come) a safe place to call their own.
Stainless steel cages large enough for Bella are expensive, but, with a little bit of help from everyone that wants to help us make life better for one that can't do it without us, we can make a huge difference for many more to come.
For more information about Bella, her illness and Mickaboo, see the links provided, here:
http://www.nlpr.org.uk/education/papillomatosis
http://www.mickaboo.org
http://mickaboo.org/newsletter/jul15/work/Special%20needs%20birds.pdf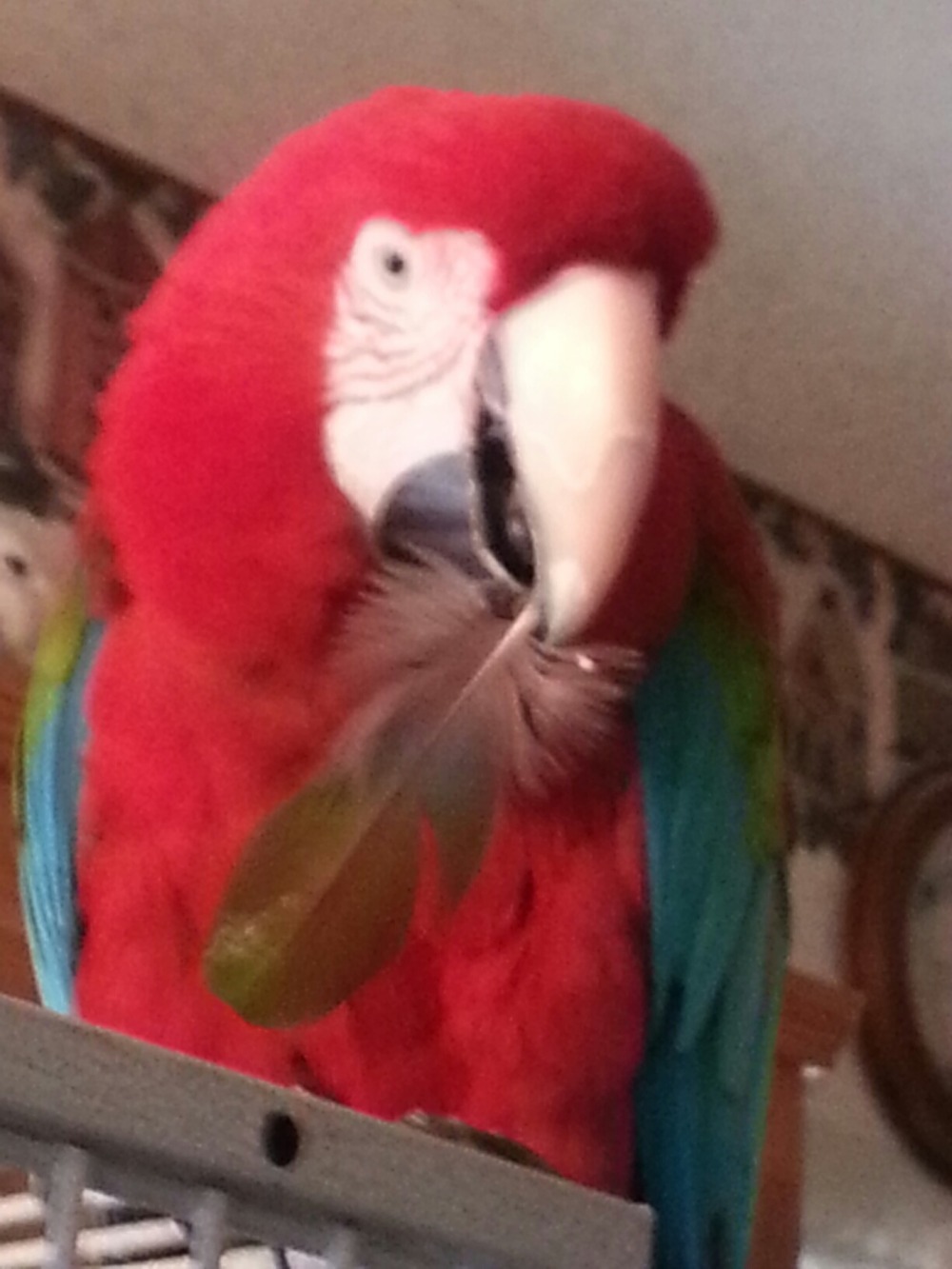 + Read More
Update 2
38 months ago
Share
Update 1
38 months ago
Share
Bella is one of a special flock of birds that live with the special volunteer that keeps her heart and home open to them.

These are the birds of Team Pap (Papilloma Positive Birds):
Green wing macaws:
Rico (in memoriam) and Isabella

Blue and Gold Macaws:
Mackie, Max (in memoriam), Jasmine, Oliver

Harlequin Macaw:
Bucko

Yellow-Naped Amazons:
Jessie (in memoriam) & Skipper

Blue-Front Amazons:
Blue Bird & Tad (in memoriam)

Blue-Crowned Conure:
Sonny
+ Read More
Read a Previous Update
If you require confirmation that your donation will be tax deductible, donations can be made directly to Mickaboo Companion Bird Rescue (a registered 501(c) non-profit organization). To learn more about donating to Mickaboo, visit http://www.mickaboo.org/donate/donate-funds . Donations can also be made directly with PayPal to donations@mickaboo.org .
+ Read More
Number one priority is securing a large, stainless steel cage in great condition. If a cage like this is donated, the monies donated, here, will be used to purchase any required accessories, like food and water bowls, hardware, and the like. All money not used specifically for this purpose will be donated directly to a fund designated for the special needs birds of Mickaboo Companion Bird Rescue, unless a donor requests a refund. Every request for a refund or for more information will receive an immediate response. Thanks for your support! Keep visiting for the latest updates!
+ Read More