Burial costs for Rebecca Rebolledo
$3,652
of $3,500 goal
Raised by
30
people in 28 months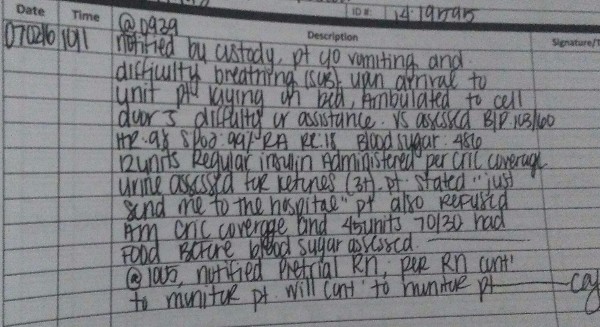 On April 7th 2016 my daughter was put in jail by her then boyfriend we didn't know the reasons behind it but she was apparently defending herself unbeknownst to us she was 1 month along. She is type 1 diabetic & has mental health issues. We did everything we could to get her put into mental health but at the time a Dr deemed her fit to be sentenced. We couldn't afford an attorney & we were told she wouldn't do a lot of jail time being it was a first offense & had admitted to striking her then boyfriend while being questioned and scared. She was then tooken to the Hospital and then to jail to be booked. The boyfriend was also tooken as a victim to the hospital and then a domestic charge was filed on her. When she was in jail she always notified us of the food given & lack of care. She felt and expressed many times she was being ignored by staff. She constantly asked for nausea medication and was simply denied.
Since being in jail she had filed grievences due to food that was given to her & not being well balanced for a pregnant diabetic. While in jail they inproperly took care of her & continued to tell her the insulin they were giving her was good for her all the while she tried over and over telling them it was excessive and she would keep dropping to low blood sugars and refused at times to take the insulin due to the medical staff ignoring her when she told them she was low and needed proper doses. They ignorded her many times and I've had to call the jail sometimes to light a fire under them to get her help. One of these times she was in ICU while incarcerated. She was never allowed to call me and make me aware she was in the hospital.
She would inform me at times that "they" wanted her baby to die due to not properly treating her diabetes. By the time medical would see her it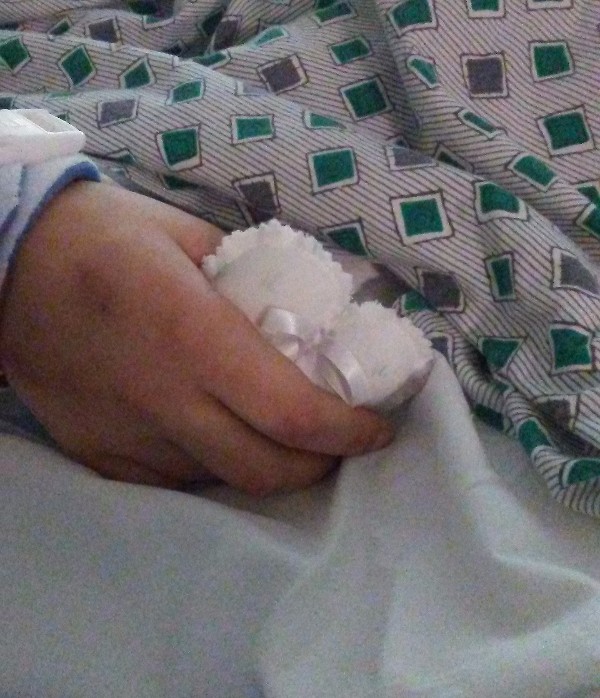 was hours later after bugging guards for help. A week before her release date she ended up in the hospital they did an ultrasound baby was ok and they released her back to jail. During her last week she kept getting sick telling me something was wrong and couldn't hold down food and not getting help from guards or medical. 
On July 2nd 2 days til her release date myself & her father went to visit her. We noticed something wasn't right & informed the guard. The guard then called medical and let us know the visit was cut short due to her needing medical attention she then told us to leave. So we said bye to our daughter & waited to hear from her. As the night got close to an end about 7pm I called the hospital and jail (medical) they both informed me they could NOT let me know if she was ok due to hippa laws......*NOT EVEN A YES SHE'S FINE* well I know why now. Well. That next day at midnight an officer called and said we can pick up our daughter. I was skeptical since it wasn't her calling me but we went anyway.
Once there we waited a few minutes til they brang her out. When the guard brought her out she was in apparent dka (diabetic keto acidosis) n very incoherent. I asked the guard why she was sick.....his reply was "uh well medical did her blood sugar a half hour ago and it was 400" I told the guard do you see she needs medical attention! I swear the anger i had in me but i knew she needed medical attention. We took her belongings from the guard &  I immediately took her to the emergency room which was about 20 minutes away once we arrived everyone there (nurses) knew her & knew she was in dka.
I quickly asked the baby also be on a monitor once they hooked her up to IVY & vitals. Well one Dr did an ultrasound and let me know a formal one was going to be done asap.
My heart dropped and started to fear the worst.
A few hours later my fear was confirmed. ....baby was no longer alive. He was deceased in her woumb. The ER Dr told me they have to let ICU decide how to remove the fetus from my child. My daughter was like a fish out of water. Rapid breathing.incoherent. mumbling my baby my baby. At this point her life was on the line because we were told she was in septic shock and was getting admitted to Cvicu. ...they said they were going to get a central line put in to give her antibiotics and other meds as she needed them quickly. Once the line was put in the incubated her after her body naturally miscarried the baby on july 6th. She was on Life Support now & quickly got pneumonia.her kidneys were also failing. My daughter is alive & on the road to recovery. We've gotten in touch with an Attorney but
We believe we need an autopsy to help our case in court against the medical staff at the detention facility.
Please help us in our efforts. We are not a rich family and need help with Attorney fees & their traveling expenses.
We've since gotten her jail medical records and it's proven she & the baby were neglected and medical could have saved the baby. 
****UPDATE ⬇
As a parent I've seen her suffer in silence from mental health issues.type 1 diabetes.heartbreak & many other things but I never thought I'd have to bury my daughter now at the age of 25 yrs young. She is my whole world I can't breathe without her.  I was informed at work on 5/16/2017 that my daughter had went to heaven suddenly. I think she had been broken hearted since losing her baby and was looking for her place on this earth so much so she would cry at times saying "she just wants to go home!" she is home now 
Lord give me strength to get through this and hope you find it in your hearts to help us. 
This fund has gone from serving justice for her baby boy Isreal now is a burial fund 
It hurts to ask those to dig deep in your pockets to help us out but the money expected isn't happening now.
I as her mother don't know what to say to plead for help but I plead to you.
Thank you & God bless!
+ Read More