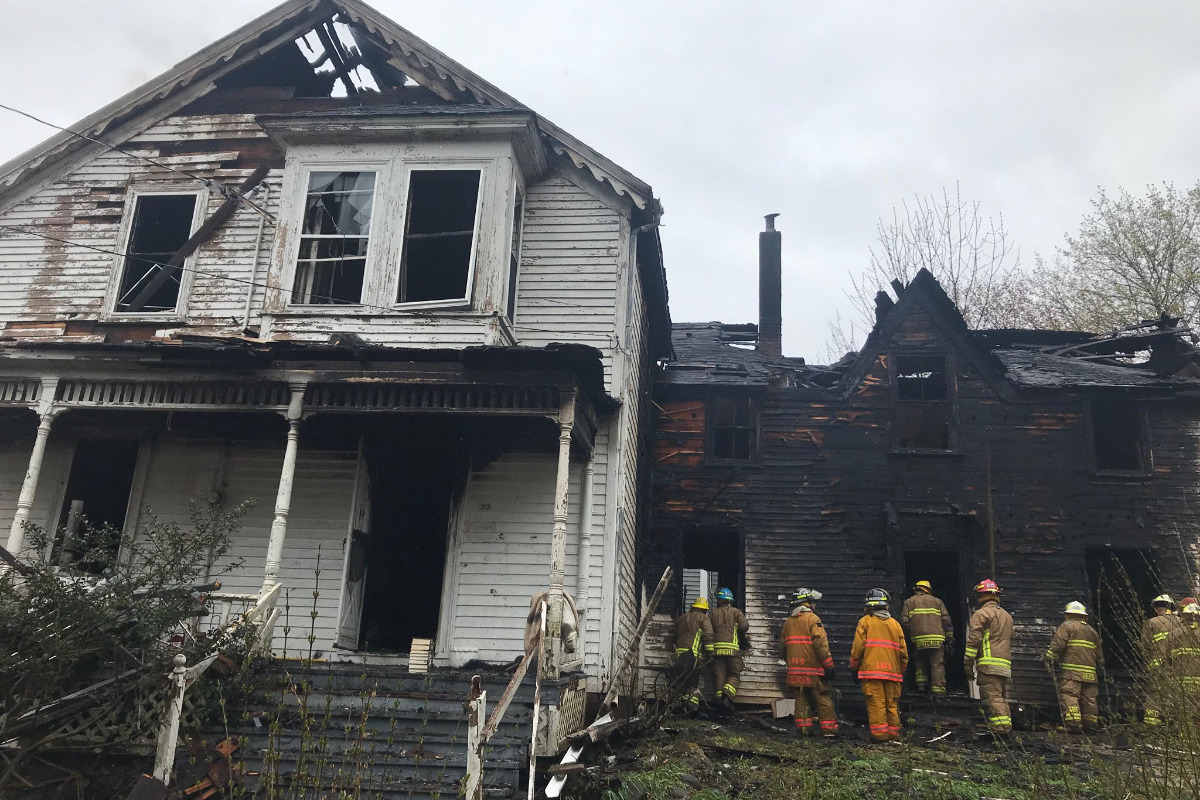 70
2
Barbara's Fire Recovery Fund - Granville Ferry
$19,970
of $20,000 goal
Raised by
71
people in 2 months
On Friday, May 10th, Barbara Lachowicz of Granville Ferry, Nova Scotia lost her entire home to a fire. Barbara is new to the community having moved last May from Toronto.  She found her dream home, a century old fixer upper and looked forward to bringing it back to life.  Her new home truly brought her happiness. Devastatingly, the fire claimed the life of one of her beloved cats and most of her personal belongings.  In order to  extinguish the fire completely , her home had to be demolished.  Barbara did have home insurance but decided to cancel in January due to financial reasons. She did not realize until today, May 13, 2019 her insurance is still valid until June 2019.  If she is granted the full amount, it would be roughly $60,000.  There is still a lot of investigation to be done to see if she will receive the insured amount.  A fire investigation was not completed, as it was originally thought the home was not insured.  If she is fortunate enough to receive some insurance it will be a great relief however, the costs to rebuild will be much greater than $60,000 and financial support is still greatly needed and appreciated.  The removal of the rubble alone could amount up to $10,000 or more.

In the short term, the basics are essential including food, shelter, clothes, especially her prescription glasses that were lost in the fire. 

Her long term dream is to stay in Granville Ferry, have the rubble removed from the land and rebuild a small home that has a good roof, walls and the basics to make a home again.  She does not have the funds to make this happen on her own.

  Please help support Barbara  and rebuild her life.  Any donation is appreciated. If you can donate any services that may help her remove the rubble and rebuild, please contact Kate (Queen Anne Inn, Annapolis Royal) or Charlene( leave a comment and she'll reach back to you).

Many thanks.
+ Read More
Update 1
2 months ago
Share
Today was a very special day as we reached our initial fundraising goal of $10,000! Words cannot express how thankful we are for everyone's kindness & support towards Barbara during this difficult time. She is truly appreciative & blown away that she has received so much love & assistance to help her move forward.
The latest update:
Her insurance appears valid and will begin to clean up the rubble. Hoping this will commence within a week or two.
The total value of her insurance is roughly $60,000 and after the clean up, left over money will go towards a rebuild.The insurance company has up to 60 days to provide this amount. Contents were not insured.
Ideally we are hoping for at least $40,000 towards a rebuild from the insurance company, along with all the money collected through this gofundme page.
The goal is to have a small house built with all funds available and any donation of services. This would include the bare necessities of a build including the frame, roof, insulation, windows, plumbing, electricity and a stove.
To have this happen, it will truly take a village. We are keeping this page open for anyone who would like to continue to donate, as we can use all the support given to make this dream come true.
Short term, Barbara has been so generously given accommodation until July 1st and then she will search for a rental in Annapolis or Granville Ferry.
She has received some funds outside this page to help her, plenty of clothes and a kind neighbour searched through the rubble and found her prescription glasses!
As we move forward, my heart is full. Thank you once again to everyone involved in this journey.
Attached is a picture taken today showing the remains of her house.
+ Read More