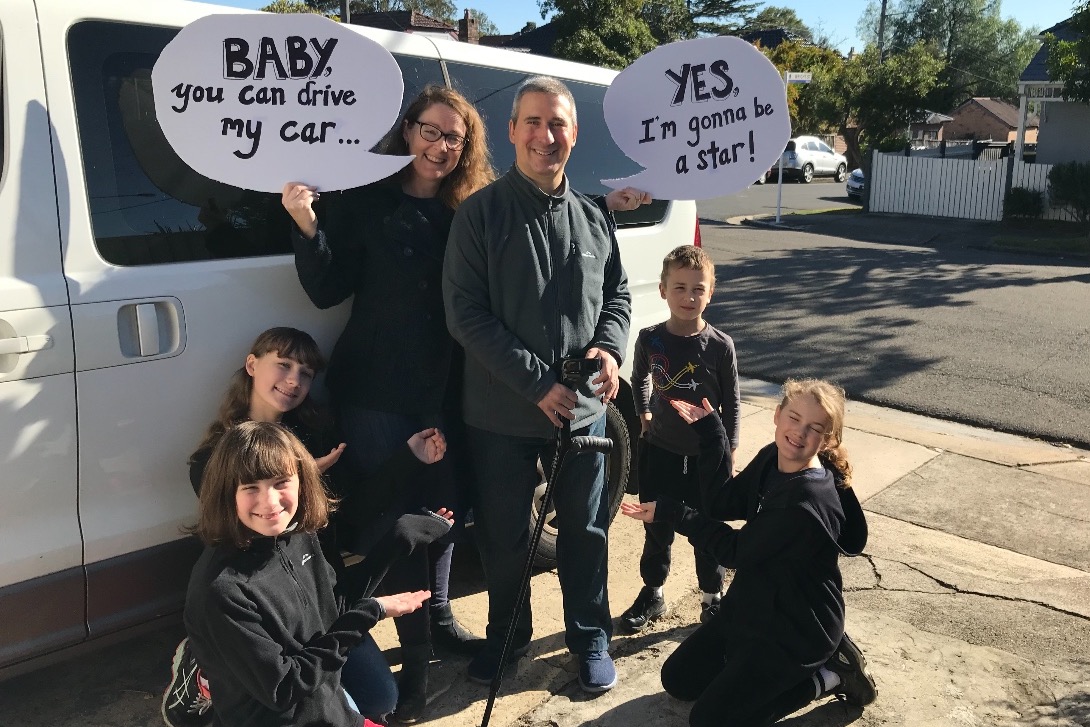 186
4
Car For My Quadriplegic Husband
$40,115
of $40,000 goal
Raised by
188
people in 7 months
My name is Kirsty and I am a Drive-a-holic.
My driving life drastically changed when my husband, Ariel sustained a high level (C3-4) spinal injury in 2012 requiring a whole year away from us in hospital and rehab.
Since then, I cannot stop driving!
We have 4 children aged 8-13 who need to be driven places (which is something my husband used to love doing).
My mother in law has dementia and needs to be driven places (which is something my husband used to love doing).
My husband is an incomplete quadriplegic, able to use his legs enough to walk with an elbow crutch, but unable to use his hands which means he can't shave, cut up a steak... or drive.
So, he needs to be driven places, like his part time church job and medical appointments (which is something I used to love doing, but I'm pretty worn out).
Good news is, Ariel has been approved by a specialised instructor to receive an adapted drivers licence.
We need to purchase a particular vehicle recommended by the driving specialists which is a larger vehicle than anticipated because:
* Only some brands of vehicle can be adapted for disabled drivers and
* The new mini steering wheel from Germany needs to fit in the dashboard area. 
So, with your help, after 6 years of being the solo family driver I will be able to say to my husband… 
"Baby you can drive my car"
…
& then I will say; "
Yes, you're gonna be a star"
(because he was always a great driver and I know he will be again)…
Thank you for your generosity and support. It is greatly appreciated!
Note: you can also donate directly via our blog here: 
http://prayingforariel.com.au/financial-help/
+ Read More