Mason's Recovery Fund
$1,155
of $10k goal
Raised by
37
people in 14 months
Kathryn Goodwin Jones
on behalf of Christopher Shellhammer
UNIONTOWN, PA
On December 13th, 2015, our 22 month old son, Mason, suffered a devastating stroke.  He was transferred to the Children's Hospital of Pittsburgh, where he was admmitted into the Cardiac Intensive Care Unit.  Mason was transferred to the Pediatric Cardiac Care Unit on Christmas Eve, and we were finally able to hold him again, on Christmas Day.
Mason was transferred to a rehabilitation facility on January 5, 2016, where his slow but steady recovery continues.  He still suffers from the effects of the stroke, including left side paralysis/weakness and difficulty with chewing and swallowing.
After extensive testing, Mason has been diagnosed with Barth Syndrome, a rare genetic disorder.  
http://www.ninds.nih.gov/disorders/barth/barth.htm
This disorder decreases the production of cardiolipins essential to the energy metabolism process, leading to heart damage, reduced muscle tone, underdeveloped skeletal muscles, delayed growth, and physical disabilities.
Mason is scheduled to be released from the rehab facility sometime in early February. He will continue to receive physical/occupational and speech therapies at home.
In order to make our home more handicapped-friendly, we need to improve upon the sorts of things we do have, like the ramp to the front door which needs to be secured, installing more child-height handrails on stairwells and down hallways, and even getting a particular model of bed, (rehab recommended), an example of which can be found here:
http://thesafetysleeper.com/index.html
In addition, we are trying to purchase an inexpensive, yet reliable vehicle. Once Mason does come home, he will have to return to Pittsburgh regularly for medical care, and occasional trips to the DC area to participate in Barth Syndrome studies may be necessary as well.  And right now, we have no vehicle.
Even with working full time, we live paycheck to paycheck, and we can not afford to do any of this on our own.  Just the past six weeks, missing as few hours on the job as was possible, we're already behind.  It's difficult to ask for help, but right now, we need help.  Getting ahead of this means we can stay ahead of this.    
Thank you for taking the time to read this and for your kind assistance. Every single dollar helps us make a difference in our son's recovery.
Chris and Jessie
+ Read More
Update 2
Posted by Christopher Shellhammer
11 months ago
Share
Three months have passed since Mason came home from the Children's Hospital Rehabilitation Unit. Each week has disappeared in a flurry of prescription management, medical appointments, and visiting therapists; physical therapists, occupational therapists and speech therapists.

Mason's greatest strides have come with physical therapy. He's crawling well, pulling himself to a standing position, and taking assisted steps. He uses his left leg rather well, but his left arm is a consistent afterthought. He continues to struggle with fine motor skill tasks like feeding himself, and his vocabulary is limited to single syllable words/sounds and some sign language.

Each day brings new challenges for both Mason and those who care for him. How much activity is too much? Is the aggressive/impulsive and self injurious behavior a phase? Terrible twos? Or is it due to neurological damage caused by two strokes? Where can Mason's mama give the next injection to avoid more bruising and scar tissue on his thighs?

The biggest challenge though, came on April 15th with a routine Cardiology appointment. In the beginning, there were hopes that Mason's heart function might improve. Three months out, there have been no signs of improvement. The reality is, that by the time Mason is five, his heart will not be able to sustain his growing body, and he will be a candidate for a heart transplant, which seems to be rather common for young boys living with Barth Syndrome.

The family's needs have not changed. A collection tin at a local business helps with gas and parking for the many medical related trips to Pittsburgh. If they could reach their goal though....to make Mason's home more accessible and comfortable for him as he faces a lifetime of uncertainty. Please help them reach their goal.

If you have donated to Mason's Recovery Fund in the past, we thank you. Every single dollar makes a difference and so does every share and prayer.

Thanks again....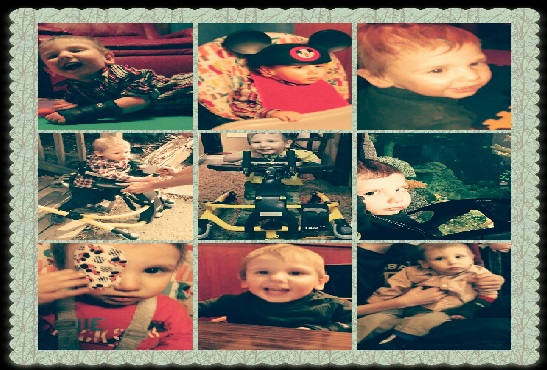 + Read More
Hi there! Mason's family would like to thank everyone who has donated to his recovery fund so far. We are overwhelmed by the generosity of friends and strangers alike. As expected, Mason is due to be released from the rehabilitation facility on February 4th. We can't wait to have him home again.

We would like to ask everyone to continue to share this page with friends and family....anyone who might be able and willing to help us help Mason have the best recovery possible. Every single dollar counts. Every single dollar makes a difference.

Thank you all again...for everything.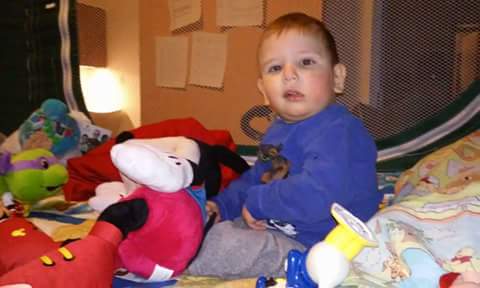 + Read More
Read a Previous Update
Be the first to leave a comment on this campaign.