Help for Baby Ava and Family
$11,615
of $30,000 goal
Raised by
163
people in 33 months
In September 2015 Kaylie and Jesse received the news that they were finally going to become parents and they couldn't be happier, this was a day they had been praying for. The first few months were full of excitement and planning for their new arrival, Ava Grace, in May 2016.
At their 20 week ultrasound some abnormalities were noted including a 2 vessel cord and a baby that was much smaller than she should have been at this time. Follow up a week later confirmed that their little girl was only in the 3rd percentile for growth and weight and was diagnosed with symmetrical
Intrauterine Growth Restriction
(IUGR). IUGR is a condition that prevents a growing fetus from getting the oxygen and nutrients needed to grow properly. After birth the newborns growth and development will depend on the severity and cause of the IUGR.  IUGR babies are monitored for growth, development, and blood flow through the umbilical cord frequently throughout pregnancy to determine if they are doing well enough to remain in utero or if they need to be delivered early.     
At 29 weeks during another of their growth scans they were told that another abnormality had been noted over the last few weeks of ultrasounds. No stomach bubble had been seen on ultrasound throughout their frequent monitoring. Ava's ultrasounds had been viewed by and discussed with doctors down at Children's hospital in Minneapolis during their monthly conference and they were all in agreement that Ava also has an 
Esophageal atresia
(EA). This means that her esophagus and stomach do not connect as they are supposed to. There are several different types and severities of atresia, all of which require surgical intervention after birth. It is impossible to tell which type of atresia Ava has until birth or how complex her surgery may be. All of which has the potential to be complicated by her IUGR.  Kaylie was also diagnosed with polyhydramnios at this time which is common with babies who have EA as the baby is unable to swallow and absorb amniotic fluid as they are supposed to and the fluid level begins to rise causing the mothers stomach to swell larger than it should and can cause frequent contractions, difficulty breathing, pain and may require an amniocentesis to lower the fluid level at some point.  At this time ultrasounds will continue twice per week for monitoring.    
Kaylie and Jesse were sent down to the cities to meet with the neonatologists and surgeons who would be caring for Ava once born. At this appointment they did another ultrasound and had a cardiologist present as her heart was showing some slight abnormalities as well including a thicker and abnormally shaped left ventricle and a dilated aortic arch - which the doctors did not seem concerned about at this time as blood flow through the heart seems normal right now, though they will do an echo shortly after birth to get a better idea of what is going on.    
The doctors will want Kaylie to relocate to the cities at 35 weeks gestation to ensure she is in the cities when Ava will need to be delivered and can be monitored as closely as possible. She will be out of work and does not qualify for disability to cover this time or qualify for FMLA. They will need to pay monthly to continue their insurance through a cobra plan while Kaylie is out of work.  Jesse will have to remain in Cloquet to continue working to pay their monthly bills and will be driving to the cities on the weekends and for the doctors appointments he is able.      
At this time it is impossible to tell how soon Ava will need to be born or how long she will need to remain in the NICU down in the cities.  What they do know is they are very lucky to live only 2 hours away from such an amazing hospital where their little girl will be able to have the surgery she needs after birth to help her live a normal life. They have had amazing support from friends and family to help with the emotional stress and now we can try and do something to help with the financial burden of relocation, travel expenses, surgery, the NICU stay and all of the other expenses that are sure to come up during this time.
Jesse and Kaylie, understandably so, are struggling to ask for help.  However, this challenge they are facing deserves some help in any way possible.  If not financially please send thoughts and prayers to all involved.  Any donation is very much appreciated.
$10 pays for a meal for Kaylie in the cities.
$50 pays for the gas Jesse will use driving to and from the cities.
Or anything else helps pay the tremendous and unknown financial challenges that lay ahead.
What are we asking you to help support?
Travel expenses
Jesse will continue to work and travel weekly to support Kaylie and Ava Grace.
Kaylie has been required to relocate to the twin cities to be closely monitored by the experts at Children's and to continue her weekly specialty care, office visits, and imaging to monitor Ava Grace and her care during the final stages of  pregnancy
Weekends with the family in the cities
All will include gas, food, parking, and etc.
Medical bills
Additional doctor and specialty care not covered by insurance or care that has been declared out of network.
Unexpected nonpaid leave from work.
No FMLA or disability is available to Kaylie for her time off of work. Plus the cost of cobra coverage during this time off of work.
Other expenses
Jesse and Kaylie are fortunate to have some assistance from the hospital for lodging and the Ronald McDonald house post delivery, but there will be many other expenses associated with being away from home and having a newborn that will require surgery and an extended NICU stay.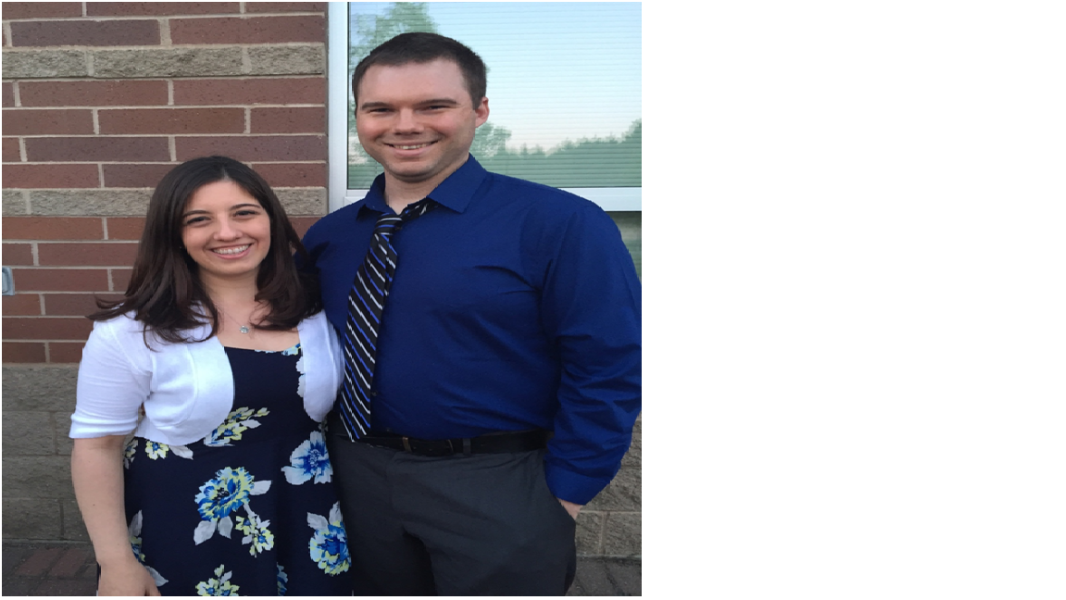 + Read More