Robert's Transplant Fund.
$2,180
of $5,000 goal
Raised by
28
people in 14 months
Hello – I am Linda Kay Lightfoot and my husband is Dr. Robert C Lightfoot. I'm a Reference Librarian and he is an Associate Professor of Criminal Justice/Sociology at South Georgia State College in Douglas and Waycross, Georgia. I'm here to raise money to help with my husband's kidney & liver transplant and all the unexpected expenses.
Robert and I have been married nearly 24 years and he is truly the love of my life. He's put up with all my health problems, so now I'm taking care of him.
All my health problems pale in comparison to his recent problems. On September 2, 2015, Robert was teaching on the campus in Douglas, Georgia when he collapsed in class with severe breathing difficulties. [A Shout-out for the all students who made him comfortable, called for help and notified the college administration.]
He was placed in ICU, and remained there until Sept. 18. I learned that he had had double pneumonia for months, and he now had a gram-negative septic blood infection.
I received a call at work the following evening to tell me he sedated, on a respirator, and that his kidneys were shutting down so I gave permission for dialysis. The septic infection had damaged his kidneys, liver and pancreas. Over the next days I lived in the ICU with Robert, hoping for a positive sign. The doctors found the right combo of antibiotics and the infections began to subside.
 They removed the ventilator and eased off the sedation. He finally woke up around the 14th. He was transferred to Jacksonville, FL for 3 weeks for therapy and to get his medicines adjusted.
He came back to Waycross to a nursing facility for several weeks and I finally brought him home on Oct. 28th. Unfortunately, I learned over that weekend that he was now subject to high ammonia levels due to the low kidney & liver functions plus he can't make enough red blood cells on his own. So he went into the local hospital for several days. Since then, he's been hospitalized numerous times over the past 3 months.
When the call comes in that the surgery will occur, we'll have to drop everything and drive to Jacksonville again. The recovery at Mayo could be several weeks, plus more time at home.
We do have insurance to help with the costs, but that doesn't cover daily things like lost wages, travel funds, meal money, paying our bills, and other things like rooms. Plus there are always things you find you need when you are out of town.
We just heard from Mayo Clinic Jacksonville that he's been cleared to begin the test and evaluation period. So we will be traveling to Jacksonville, FL twice a week for 3-5 weeks.
One of his ICU doctors said that Robert must have a very strong will to survive, or he wouldn't have lived to leave Douglas hospital and eventually come home. Not only that, but he has returned to teaching! He really has a drive to educate people. Robert has a large circle of friends and co-workers who would be devastated to lose him – most of all me.
I know everyone says that their spouse means the world to them – but he truly does to me. He is the love of my life, a big teddy bear to hug when I'm down, a strong guardian in times of trouble and my best friend.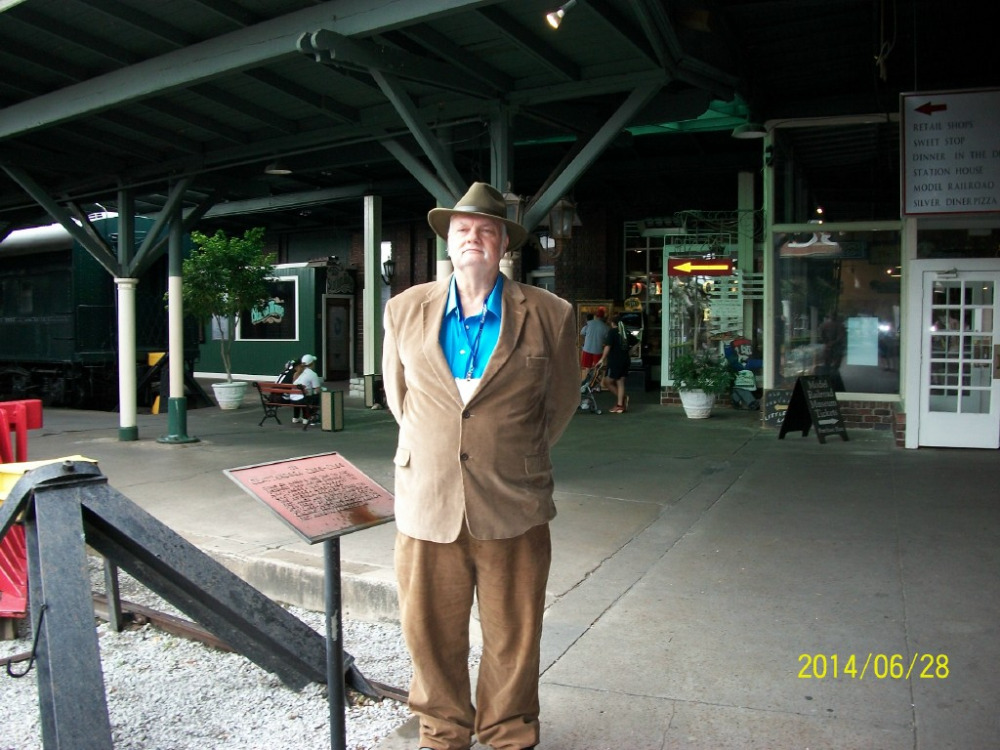 Robert just before a science panel at LibertyCon.
Another panel at LibertyCon.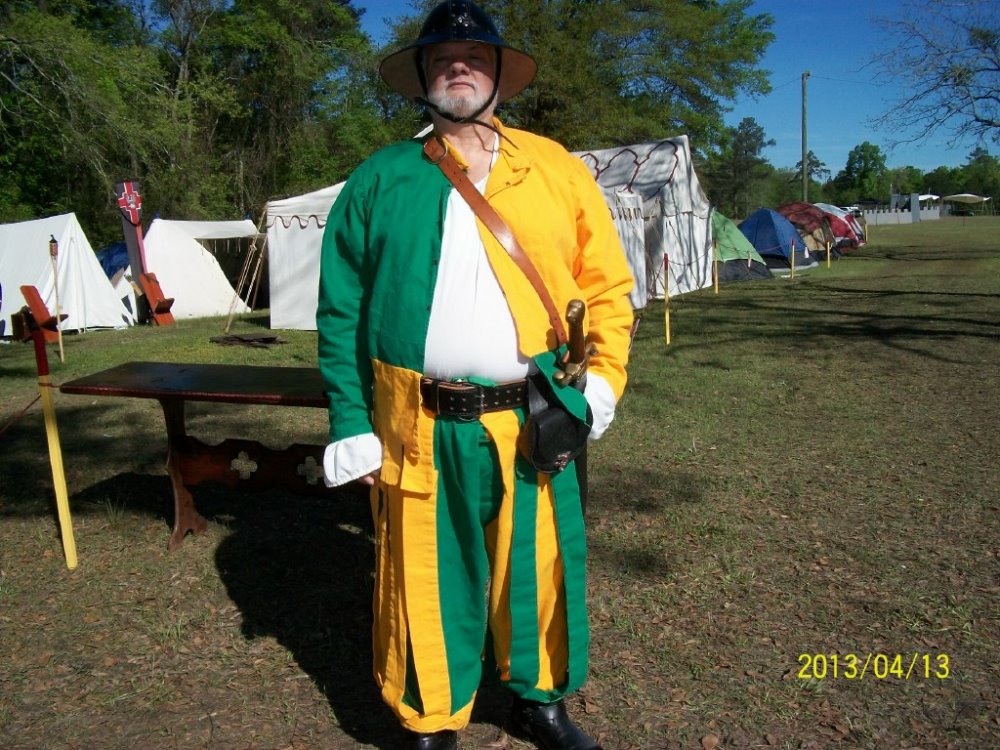 Robert in his SCA persona of Lord Ernst von Nuremberg. He's been a member of the Society for nearly 20 years, and has held offices and taught many classes.
+ Read More
Absolutely! Prayers for him until he's past this, had the transplant, and is given the 'all clear' from his doc.
+ Read More
Linda, I am so sorry. Nothing can sofen this. Just know .. He really IS still beside you.. and remembers. As do I.
+ Read More