Help "Aristo's Castle" Come Alive!
$650
of $100,000 goal
Raised by
6
people in 21 months
         Help Us Make "Aristo's Castle" Come Alive!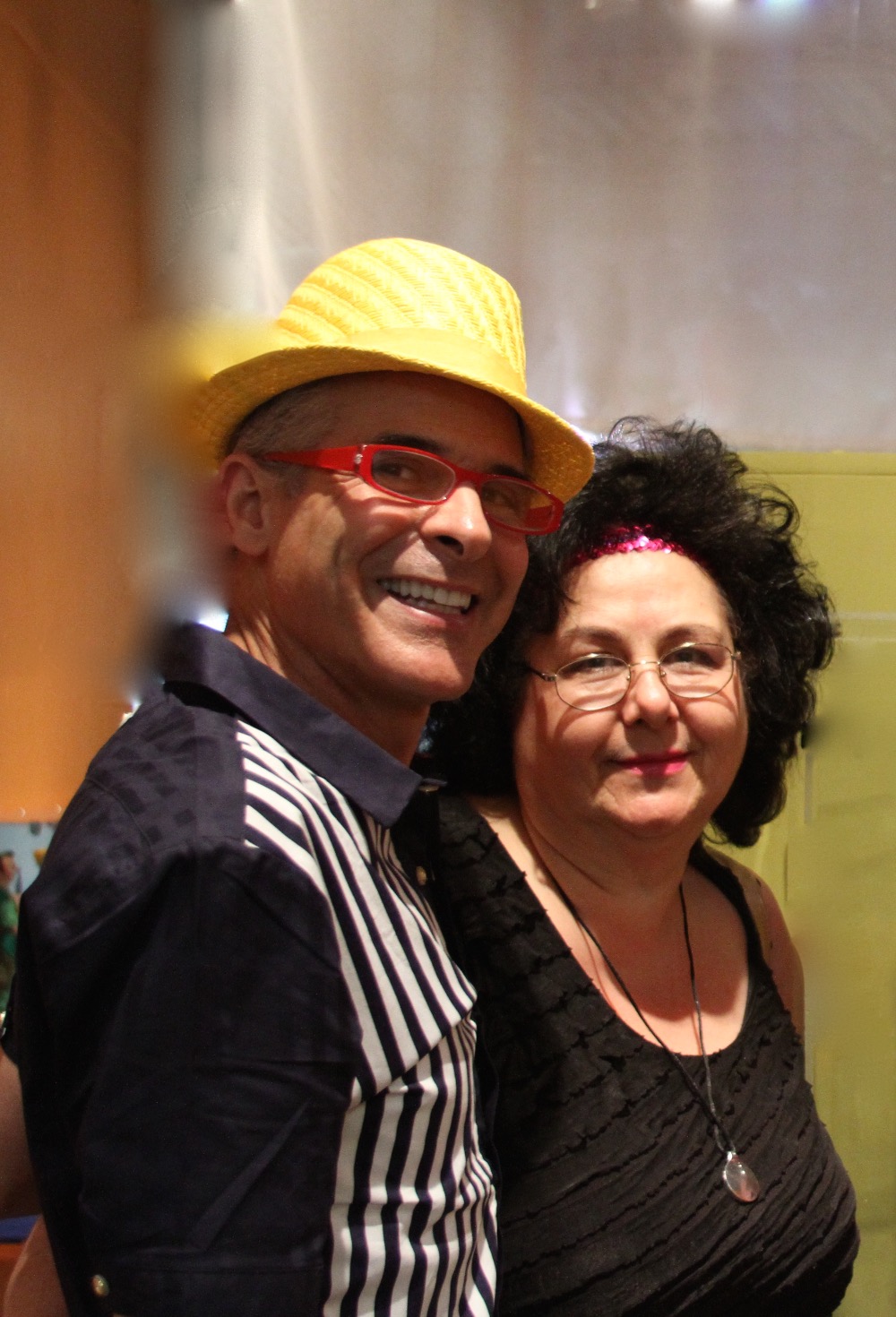 "Aristo's Castle"
is a wonderful and creative children's webisodes production, with actors, puppets, music, beauty, and fun, that unlocks the doors to mutual respect, mutual admiration, and imagination that leads to learning!
The great scientist
Albert Einstein said:
"
Imagination is more important than knowledge. For knowledge is limited to all we now know and understand, while imagination embraces the entire world, and all there ever will be to know and understand.
"
Our imagination changes, because it is organic.
It grows as knowledge grows, and vice versa. Ultimately this is the cycle of discovery and of learning we need to strive for in education.
Research shows
the importance of imagination in children's cognitive development.
Many child-development experts
are recognizing now the importance of imagination and the role it plays in understanding reality. And this is why we created these webisodes, to help children grow naturally.
We are asking for your kind generous support right now,
 to professionally complete these high quality children's webisodes. 
These
webisodes
will help
our young
children
tremendously, while
growing up 
in
today's world
of high
competitiveness
and
lack
of
imagination.
 Hi, my name is Roman Valdes, and I am a very lucky man,
because, when I leave this planet,
I'm going to take something with me that has been one of the most precious things in my life - the most precious, priceless memories of all those years at our landmark "Long Island Puppet Theatre", in Hicksville NY, where for 18 years I performed puppet shows, and sat  dressed in "character" costumes on the dance floor with the children, playing games with them, telling them my fantasy stories,   became one with them, and watched their faces light up with joy and wonder!
I have been a self-taught artist since my early childhood. I am visionary of imagination, beauty, and I care deeply for what the children see today during their formative years.


Today, my goal is
to create high quality family webisodes, for the children all over the world today, and all adults who care for and love children! These webisodes are intelligent, imaginative, beautiful and full of fun and surprises,  where the kids can  experience my true, beautiful visions, and my fantasy games, through interacting, storytelling and simply having fun!
It has taken me many years
to design, create and manifest this wonderful project, with the only help and support from my lovely, and diligent wife, Eliza, together while we owned and managed together the landmark "The Long Island Puppet Theater" for the past 18 years. We created the magical puppet theater entertainment venue for the families of Long Island, NY to inspire children of all ages and enjoy the world of art and beauty! We inspired many children, adults, and especially one particular 7 year old, Anthony Labriola, who last year, at 24 years of age, took over the theater to continue the legacy of our landmark, magical creation! 
Hello, my name is Eliza Valdes.
When I first met Roman in Border's Book Store, I had no idea how talented and hard working he really was, and especially the integrity he lived by!
From
painting a mural or a portrait on a very large canvas, sculpting, etching, designing, to wood carving, building puppets, creating backdrops, sets, props, lighting, sewing draperies, making costumes, performing for and interacting with children, and so much more - he never stops to amaze me!
Everything
you see in the
"Aristo's Castle"
 slide show
video, was created by him, during constant sleepless nights, and with any available free time & funds, aside from operating the puppet theater in the past 18 years.
The parents
will be amazed, and amused with Roman's work, and his "Jois De Vivre", and by his way of capturing the children's full attention! The
children
will
be trilled!
Dear
friends, fans and art aficionados,  we have exhausted our funds, and we need your kind help and  support,  
right now,
to complete 
professionally
this marvelous project for all the children around the world!
With your generous support and kindness
, we will be able to cover the following expenses need to launch the first webisode:
· 
Hire Professional Two Voice Over Actors
· 
Hire Several Professional Puppeteers
· 
Hire Professional Narrators
· 
Hire Professional Make-up artists
· 
Professionally Film & Edit the Webisode 
· 
Create an Interactive Aristo's Castle Website
· 
 Studio Expenses
· 
 Professional Marketing expenses

ANY AMOUT WILL BE GREATLY APPRECIATED!
Also,
We Are Offering The Following Rewards!
 $
100
 "Angel"
Contribution will receive a signed  by the artist 8 1/2 X 12 poster of Aristos Castle's cast photo.
 $
500 "
Celebration" 
Contribution.
In addition
to a signed by the artist 8 1/2 X 12 poster of Aristos Castle's cast photo, one  birthday child party,or, one kids school, or one organization, or any one party for kids,
will receive
aninteractive
magic show
by
"The Great Romancini"
, within 60 miles radius of the George Washington bridge,  in the tri-state area. 
$
1,000 
"Tea Party Guest" 
Contribution.  In addition to a signed by tyhe artist  8 1/2 X 12 poster of Aristos Castle's cast photo, your
child
, between the age of 3 to 8 will be a
special guest
at one fancy
tea party episode
, with Aristo, Buny Blue and Princess Primavera. 
$
5,000 
"Cameo Role"
Contribution. In addition to one hand signed by the artist 8 1/2 X 12 poster of Aristos Castle's cast photo,  
one person
 between the ages of
3
to 
101
, will be featured in a
cameo role
in
one
of the 
webisodes.


$8,000
"Serious Art Collector"
Contribution. In addition to a signed by the artist 8 1/2 X 12 poster of Aristos Castle's cast photo, One serious art collector will receive the
"After the Party" 
large mural painting,
( 6'7" X 5'6" Acrylic on Linen) from "
The King of the Mask" 
art collection of paintings! Please visit
the website 
www.romanvaldessuarez.com
to view the mural!
$
10,000 
"Business Ad"
Contribution. One of the 
  following Childrens's Stores:
 Clothing;  Furniture; Toys; Books, orHealth Food;  As
a sponsor
 we will create a special 
visual/audio presentation
of your product suitable only for children, that will be featured on one webisode.
Dear ladies and gentlemen,
friends, fans and art aficionados, help us help our children be "kids" in their early growing years!
Thank you
for your kind love and support!
Please help
spread the word
to everyone you know!
Please
Like
&
Befriend
Aristo
and
his friends
On
Facebook:
Aristos Castle 
Twitter
Aristo@AristosCastle
You Tube:
Aristo's Castle Video
Website:
www.aristoscastle.com
 (Coming Soon)
To see
our
past work,
and learn 
more
about us, please log on:
Website:
www.njpuppetshows.com
Website:
www.romanvaldessuarez.com
In gratitude, 
we wish you all, the one and only thing that bind us all together within this infinite universe, and beats inside everyone's heart,
 LOVE!Always,
Roman and Eliza Valdes
+ Read More
Be the first to leave a comment on this campaign.