Let's Run an Anti-Trump Ad
$1,640
of $1,530 goal
Raised by
102
people in 33 months
I'm an average guy from New Jersey, and just like you I loathe Donald Trump for a million reasons.
But I'm sick of just fuming. I want to
do
something about this toxic hairclown: I want to run an anti-Trump newspaper ad in New Hampshire two days before the primary. (Because why should super PACs, corporations and labor unions have all the political advertising fun?) And I need your help. 
I've got a few half-page ads comped up
*
. (See below. ) I want to run one of them The Concord Monitor, the largest paper in Merrimack County, New Hampshire on Sunday, February 7th (the New Hampshire primary is on Tuesday, February 9th). The cost for a half-page ad that day is $1,530, and that's what I'm asking for.  To get the ad in the paper, we need to have it submitted on  
Tuesday, February 2nd.
So that's the deadline.
Why do I want to do this? The same reason you do: You're losing sleep over what this gibbering hypocrite is doing to our already pretty messed up political system, and if you could reach out to just one person who's thinking of voting for him, and change their mind, you might get some rest. 
The  circulation of the The Concord Monitor is 22,000. And there are over 29,000 registered Republicans in the county. I know we can get one of them to think twice. 
So look at the ads, tell me what you think, and then donate $5 to help save America.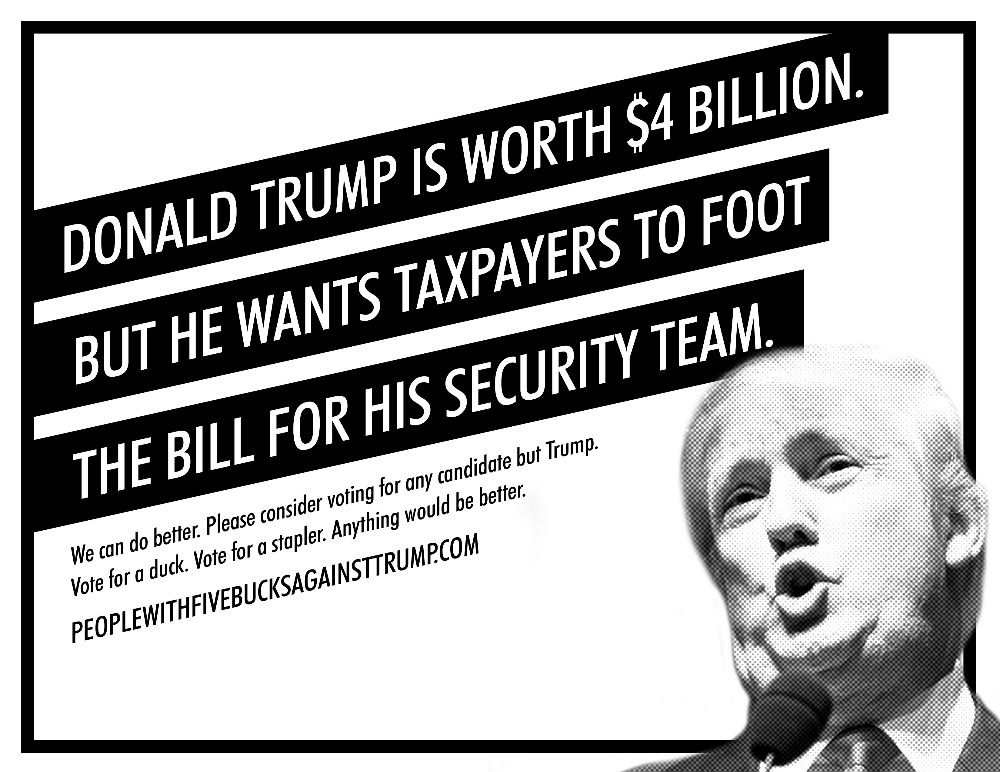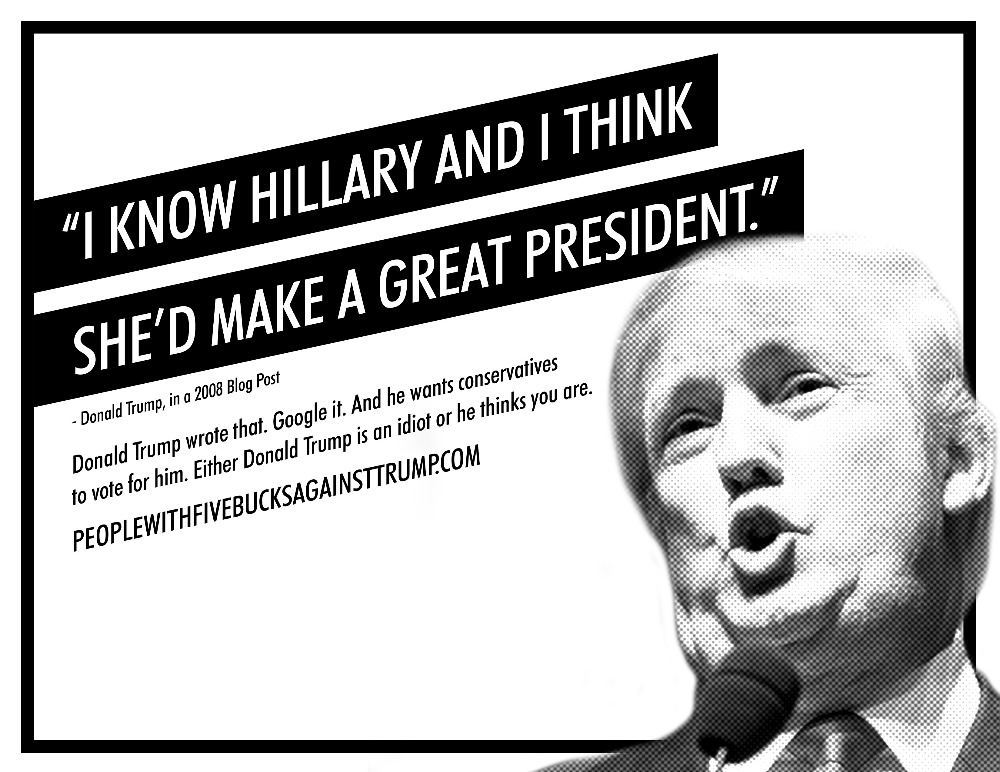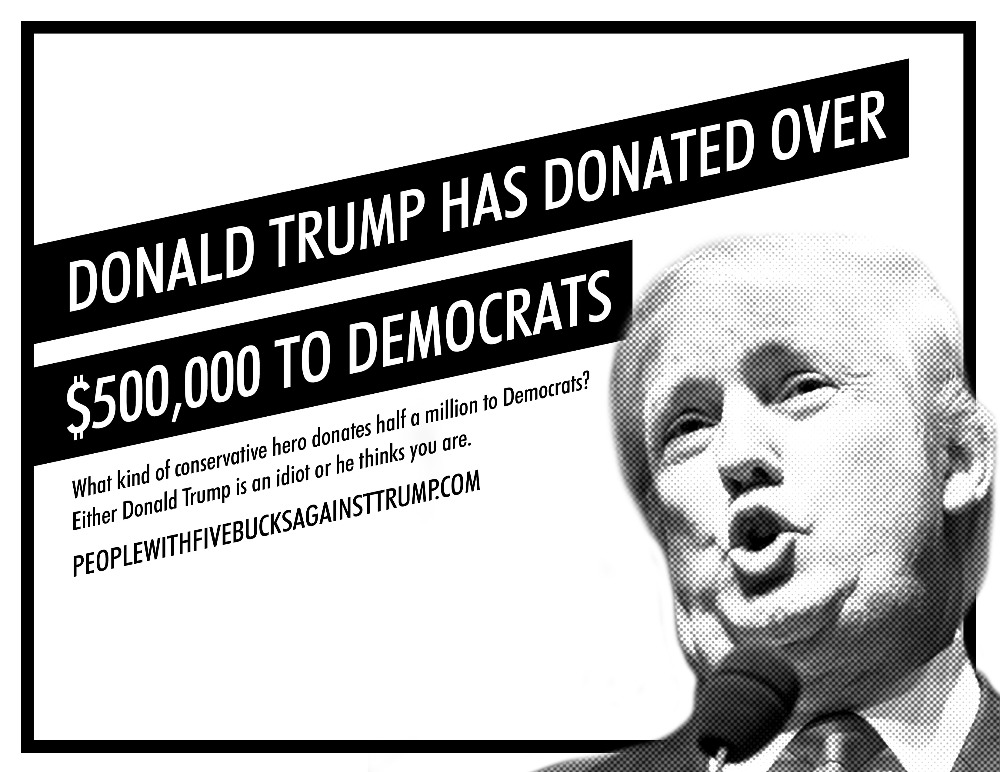 * Why do all of these ads attack Trump from the right? Why not just call him a bigot?


Of course he is a bigot. And so much more. But my thought process is this: The people who might vote for Trump already know about his irreponsible statements, and that's kind of why they like him: He says things no one else will say, so he must not be a regular, wishy-washy Republican. So calling him a bigot only plays to his strength as an outsider. 
But what will get a conservative voter to think twice is the fact that Trump is aaaanything but conservative: He really likes Democrats, Hillary Clinton and government handouts. So the ads go after that.
+ Read More