219
29
Annabelle Eve
$31,110
of $10,000 goal
Raised by
220
people in 2 months
Created December 27, 2017
Sweet baby Annabelle was born a baby sister on August, 18, 2017. A week later, during routine examination, her doctor heard a murmur, and we discovered she had a common heart defect that we thought would be manageable. However after a series of tests we learned that she had another, uncommon defect, that suddenly made her condition more severe.
Baby Annabelle has a complicated little heart, with a significant VSD (Ventricular Septal Defect) and a rare and difficult to manage condition called Pulmonary Vein Stenosis (PVS). While many hospitals in the United States can repair a VSD, Boston Children's Hospital is one of the only ones that has a formal program for the new, and not well understood, surgery and treatments that Annabelle will have to undergo to combat this otherwise fatal condition.
On December 10th, Annabelle and her parents, Nikki and Greg, flew from their home in Fort Myers, FL to Boston, MA to begin treatment.
Over the next few days, she underwent more tests and procedures, and we came to learn that unfortunately, all four of her pulmonary veins were severely diseased.
On December 14, 2017, Annabelle had open-heart surgery to repair the VSD, but also a pioneering attempt to resect the diseased portion of the veins. She made it through the surgery well, but unfortunately her lung collapsed after the breathing tube was removed, and she had to be intubated again. At this time, she has recovered well enough to be extubated.  She was then placed on BiPAP (a non-invasive form of mechanical ventilation) to support her lung while she continued to recover and now requires no respiratory support at all.
As an early Christmas present, Annabelle was transferred out of the ICU on Christmas Eve to the step down unit! Here she is being challenged to grow and get stronger in order to be able to leave the hospital.
While she has recovered amazingly well from her surgery, she is just beginning the battle against her progressive PVS. What was originally thought to be a manageable defect has evolved into an extremely rare medical condition; surgery and 7-10 day recovery has turned into an extended stay in Boston.
Annabelle's treatment moving forward will be very involved with frequent follow up visits, including lung scans and echocardiograms, as well as cardiac catheterizations as frequent as every 2-4 weeks, and chemotherapy. While she does not have cancer, the proliferation of the cells responsible for the recurrence of the vein stenosis is treated similarly by use of chemotherapy drugs. This treatment is still somewhat experimental, but it is the best option to treat Annabelle's condition at this time.
These treatments and the danger of traveling and exposure to germs leaves the family no choice but to remain in Boston for the foreseeable future.
This family has been uprooted and separated by their efforts to provide their baby girl with the best possible care she can receive. Their son, James, 2, has been in the care of Nikki's mother, who has taken a leave from her career and temporarily relocated to their home in Florida to care for her grandson. Fortunately, after two weeks of not being able to see each other, Grandma and James made the journey to Boston to be together for the holidays.
As Annabelle's condition remains day by day, the duration of their stay in Boston has become uncertain. The family faces many difficult decisions in the new year ahead - one being whether to relocate their family to Boston in a more permanent manner, or to remain separated for the time being.
So much of Annabelle's future and her family's ability or inability to return home to Florida will be determined slowly as we continue to assess and reassess her response to surgery and the treatment regimens to come. Her parents, Greg, a Firefighter and Nikki, a Nurse Anesthetist, are used to being the ones who are hands on in the action, and now are faced with waiting as their little girl fights to get stronger. It's the hardest thing to sit there and watch, knowing you can't do anything to help, and as friends, close colleagues, and loved ones, we can't stand it either.
Although we may not be able to help Annabelle get better, we can help Nikki and Greg by supporting them financially as they try to plan for the year to come. The costs of travelling, maintaining two households, childcare, meals and groceries all add up, on top of the costs associated with Annabelle's medical treatment, supported by just one income at this time.
Nikki and Greg are reluctant to ask for any help, because the Escarras operate as a family unit, they work hard and they take care of each other- but the outpour of love and support, concern and care they have received has overwhelmed them to the point that it has begun to win over their humility. So we have decided to create this space for loved ones alike to offer their support at their discretion, and to stay in touch, offering updates when we can, without overwhelming Nikki and Greg with emails, phone calls, and texts.
Although there really isn't a "goal" amount of money raised that they hope to achieve, we have chosen this figure to represent the kind of costs they will be facing over the next few months, as their situation remains uncertain. Every little bit will help, and Nikki & Greg, and family, are so grateful for any and every donation they receive. 
They would also prefer to keep this fundraising effort off of social media, so we ask that you please respect their wishes, and only share the GoFundMe link privately via email or private message rather than public posting on Facebook.
Everyone's support - financial, love, and best wishes -  is greatly appreciated.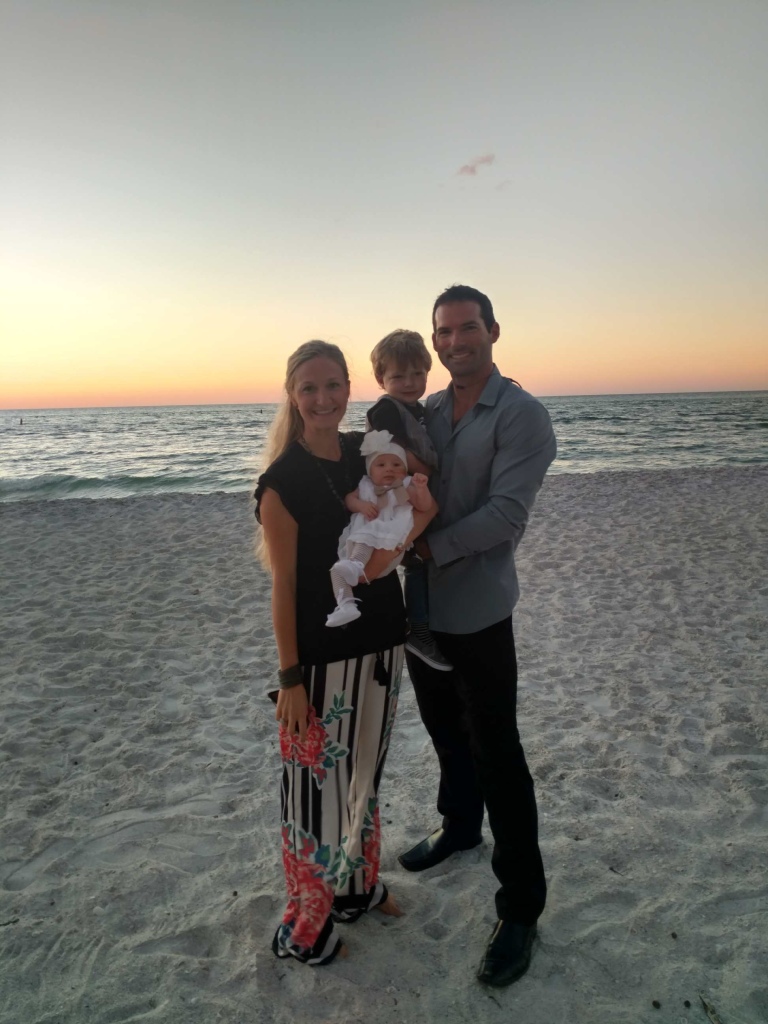 + Read More