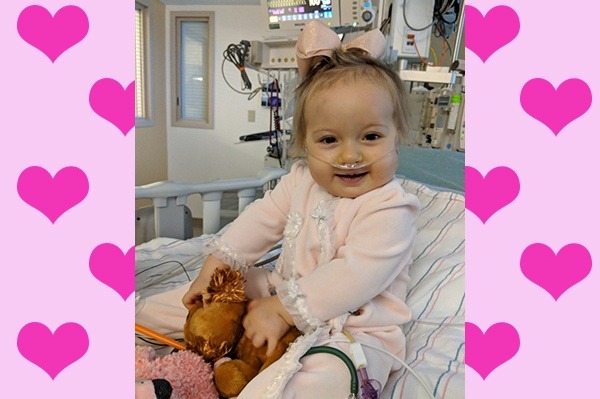 281
52
Annabelle Eve
$40,717
of $55,000 goal
Raised by
299
people in 13 months
Sweet little Annabelle was born a baby sister on August, 18, 2017. A week later, during routine examination, her doctor heard a murmur, and we discovered she had a common heart defect that we thought would be manageable. However after a series of tests we learned that she had another, uncommon, very serious defect, that suddenly made her condition more severe.
Baby Annabelle has a complicated little heart. She had a significant VSD (Ventricular Septal Defect) combined with a rare and difficult to manage condition called
Pulmonary Vein Stenosis (PVS).
This means there is an obstruction in the blood vessels that bring oxygen-rich blood from the lungs back to her heart. While many hospitals in the United States can repair a VSD, Boston Children's Hospital is one of the only ones that has a formal program for the new, and not well understood, surgery and treatments for PVS that Annabelle will have to undergo to combat this otherwise fatal condition.
On December 10th 2017, Annabelle and her parents, Nikki and Greg, flew from their home in Fort Myers, FL to Boston, MA to begin treatment. Over the next few days, she underwent more tests and procedures, and we came to learn that unfortunately, all four of her pulmonary veins were severely diseased.
On December 14, 2017,
Annabelle had open-heart surgery
to repair the VSD, but also a pioneering attempt to resect the diseased portion of the veins. She made it through the surgery well, and after a collapsed lung and *many* scans and tests, was released from the hospital after a few weeks.
Months later, still in Boston, she continues to require around-the-clock care.
As a result of her PVS, Annabelle developed
Pulmonary Hypertension,
and requires long-term medication, as well as oxygen, to treat this condition.
She has had
multiple blood transfusions
, most recently just last week, to address symptoms of her condition.
Annabelle is also receiving
chemotherapy. She does not have cancer
, however, the chemo is being used to treat the proliferation of cells causing her PVS the same way they would treat the growth of a cancerous tumor. The use of chemotherapy as a treatment for PVS is considered experimental, and as a result of this designation,
the cost is not covered by insurance.  
At this time, we are extremely grateful to the pharmaceutical makers of the chemotherapy treatment, as they have offered to donate Annabelle's treatment for the first year.
She will require chemotherapy treatment for the next 2-3 years at the least.
We will continue to appeal to the insurance company to cover Annabelle's treatment, however, we don't have a guarantee it will be funded past her first year. Without support from the pharmaceutical company, the cost of this treatment alone will be $4,000.00 per month.  
Her growth is another concern, as
at 9 months old, Annabelle recently weighed in at 13 lbs
, and has had concerns of anemia requiring repeated blood transfusions. She has a
Gastrostomy tube (G-tube)
, a surgically placed feeding tube in her belly, to help supplement her feeding and encourage her growth. She has never taken a bottle, and requires her mother to be available around the clock to breastfeed. On a positive note, Annabelle recently showed some curiosity toward solid food, so we are very hopeful this will continue.
On top of all this, Annabelle's schedule is filled with routine procedures such as sedated Echos and lung scans - which require her to be admitted into the hospital due to the use of general anaesthesia - to see how her veins are progressing. The results determine whether and when she will undergo
a procedure called cardiac catheterization
. During this procedure, a long thin tube called a catheter is inserted into the vein and threaded through blood vessels to the heart. Doctors are able to use this tool to evaluate the amount of stenosis occuring, and to do work to reopen the diseased veins to promote blood flow.
What was originally thought to be a manageable defect has evolved into an extremely rare and difficult to manage medical condition.
Annabelle has undergone open-heart surgery and four catheterizations in almost as many months since first being admitted to Boston Children's Hospital.
She is regularly admitted to the hospital for multiple days at a time to undergo testing and procedures.
Annabelle's treatment will be long term
, and as a result, her family has had to abruptly put down their lives and relocate to Boston. Her parents, Greg, a Firefighter, and Nikki, a Nurse Anesthetist, are used to being the ones who are hands on, saving lives. Now they are faced with just waiting as their baby girl fights to get stronger.
Neither are able to return to work
as caring for Annabelle, as well as their son James (almost 3), has become a full-time job - especially without the support of their family nearby to help.
James will not be able to attend a regular school due to Annabelle's fragile immune system
and the risk of his bringing home germs, so he will have to be homeschooled as he begins his preschool years.   
Although we may not be able to help Annabelle get better,
we can help Nikki and Greg by supporting them financially
as they try to piece together their new reality. They will likely need assistance in running their household, and James will require resources to fulfill his educational development. This on top of caring for Annabelle as her needs continue to grow, all without the ability to go out and earn their regular income.
Your support
not only helps to cover the costs of Annabelle's extensive treatment, but also means this family will be able to stay together in Boston and support each other as they strive to give their daughter the best chance they can.  
To everyone who has donated,
we are blessed to have your support
. Being able to keep our family together through this difficult time is a gift we are truly grateful for.
We are extremely grateful
for any and all donations, and would appreciate it very much if
everyone would share this fundraiser
with their communities, casting it far and wide.
The love and support received so far has been a big part of what's kept this family going in good spirits. If love alone could heal this sweet baby girl she'd already be in the clear. But for now, we must maintain an aggressive approach in her treatment to provide her the best opportunity to get better.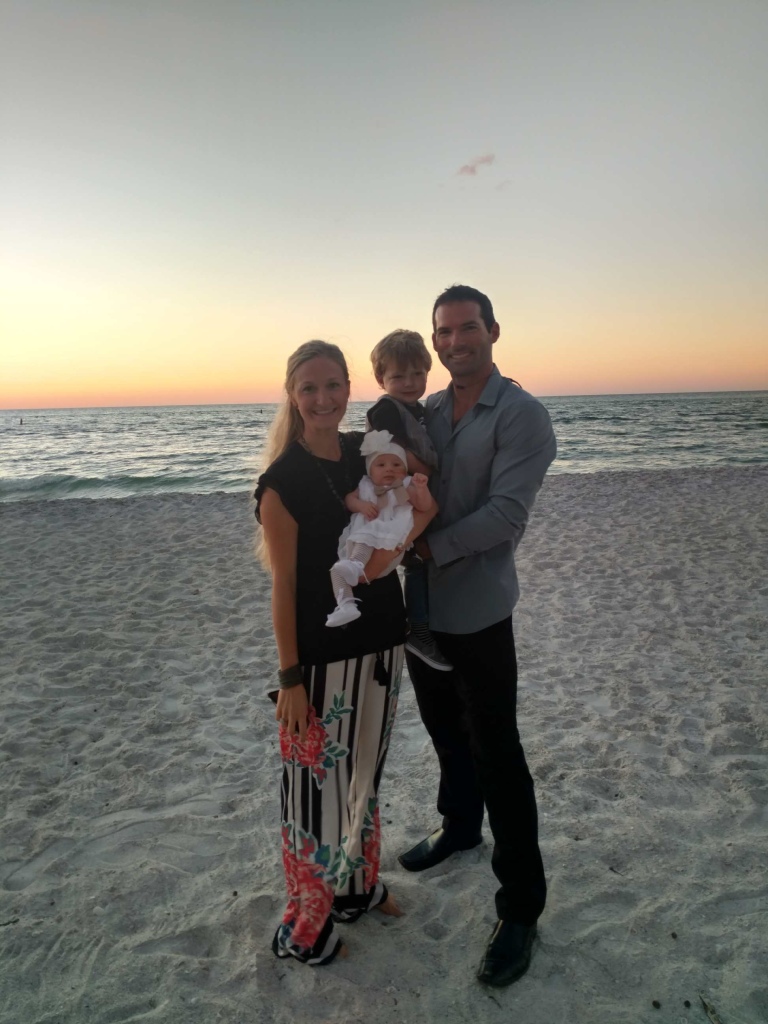 + Read More