Growing against adversity.
$255
of $5,000 goal
Raised by
5
people in 31 months
www.gardenofcures.com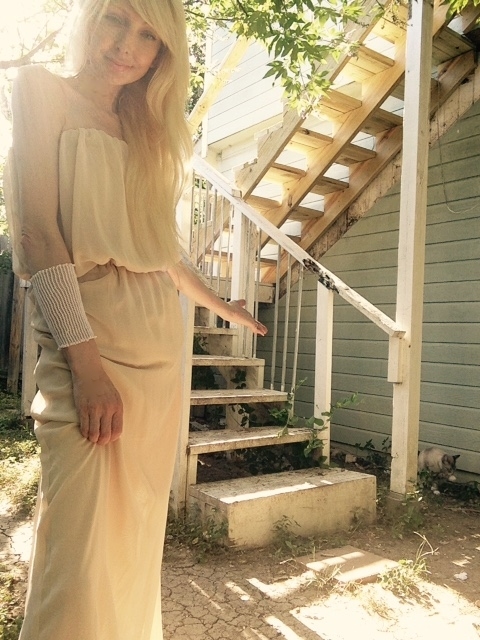 My name is Amber Jane Soffea, I live presently in San Antonio TX and run an exclusive online business, and I am also in the process of opening my second in-home Organic Herb Shoppe.  So far, I have been financially struggling to get it moved forward in the manner I so intend due to limitations with my health, business know how and extremely limited finances.
Let me briefly introduce my situation. I am originally from Shropshire, England, UK. I came to the USA 11 years ago to seek treatment for very complex auto-immune/hereditary Hyper IGM immune deficiency condition and C.V.I.D which are very little understood conditions that fall under the P.I.D (primary immune deficiency category) Also, another rare complication called Behcets disease. I have struggled to survive against vast opposition, immense adversity, horrendous physical suffering and have faced several "near deaths" as you can read a little of my story on my website information page located at:
http://www.gardenofcures.com/page/page/4625667.htm.
  Within the last few months I was also diagnosed with kidney cancer which still has not narrowed my will to pursue these goals.  The cancer is now the fight of my life, but if you met me, I am sure you could see the miracle I have encountered through God's grace.  Regardless of dire diagnosis there is great hope, great vision and an even greater desire to accomplish.
I do have a very complex and unusual story and I am happy to offer additional details upon request. 
Despite the trials faced there has been great hope and a full diagnosis (and USA Citizenship!) since moving to the USA, and most apparently, lately, since moving to TX and being under the excellent care of some very exceptionally trained medical professionals. Before my move, I owe great credit to the goodness and expertise of a Stanford University Professor, alongside my own relentless determination; abundant faith and drive to survive things have been slowly coming together. I have not been idle over my difficult years, I have extensively studied herbal medicines, homeopathy, organic gardening and natural sustainable living and I aim to attend college again and get my degree as a Master Herbalist so that I may practise and serve others with a depth of increased compassion and understanding obtained through my own trials.   With this acquired knowledge I have opened my own "Eco- responsibly conscience" business that has been receiving world recognition already for its uniqueness, I believe it deserves a chance as do I, yet due to enormous opposition I am lacking in the finances to get it off the ground and buy the much needed equipment and supplies to bring it to the next level – a retail shop.
My business is also a way of breaking years of dependency on others; to create a self sufficient life for myself and to also benefit the community and many others with their own health afflictions in the process. So far, it has proven to be increasingly popular to such a point that I have to ask for urgent help, especially when I see and experience the great potential it obviously has as awareness of the earth and our changing environment and declining health are the focus of much research, discussion and action.
I am asking successful businesses/Individuals, etc to support this cause; I am in need of loans, grants, donations, or sponsorship for my growing business and for my college studies. I am requesting most humbly up to $10,000 from those whom are willing to help me. Also, if you wish to donate used or recycled equipment, shop fittings, much needed workers to finish my workshop projects, supplies, flooring, an old Truck, or other necessities for my shop, I would be eternally grateful.  My equipment is decrepit and mostly broken but regardless I utilise all I have efficiently.  Business advice, support, ideas, direction, opportunity, would be of great value, with limited energy I find I am increasingly isolated from those that bring forth creative flare to add to my inventive world.
Please consider, if I can accomplish so much with such serious health afflictions, minimum finances and extreme circumstance how much more could be done with the total support needed and the constant medical care which I have never received before.....I pray you see my vision!  It will take just one kind hearted and unique individual inspired to change this situation for the better; I pray it will be you.
I assure you this is a serious request and I can provide worthy references to any whom may require proof of my plea. My years of hard work have paid off as you can see by the feedback I have received from my customers online.
I thank you with deep sincerity for taking the time to read my letter, although I have summarized it for your benefit, I do hope and pray for your kind and compassionate assistance. 
Kindest regards. 
Amber Jane Soffea. 
 Please view my stores on line.
http://www.gardenofcures.citymax.com/page/page/4604605.htm
https://www.etsy.com/shop/AmbersOrganics?ref=hdr_shop_menu
http://stores.ebay.com/Ambers-gardenofcures
https://www.facebook.com/ambersorganics
Please view my gofundme profile.
https://www.gofundme.com/2c8qpetq
http://stores.ebay.com/Ambers-gardenofcures
" target="_blank">
https://www.etsy.com/shop/AmbersOrganics?ref=hdr_shop_menu
http://stores.ebay.com/Ambers-gardenofcures
Would you like to contribute in some way to this thriving and evidently viable business? We are seeking sponsors, Investors, donations and energetic volunteers, to support the growth of this worthy cause. Amber started this "tiny organic universe" (as she calls it) from one donation of just $500 and 25 packets of seeds, in that time she faced horrendous adversity and trauma after a brutal attack which on top of her serious medical condition, broke her hip violently, amazingly this has not deterred her from her visional quest or from picking up the pieces (yet again) of her much appreciated life and moving on to create this magnificent, educational, community benefiting and successful, self sufficient business. The only lack she faces presently is the much needed funding to move it to a higher level of success of which this business is bursting at the seams to expand. We are diligently looking out for $500 to $10,000 as the starter goal, with that we have hopes to invest money wisely into the development of this fascinating adventure. You should see what the Lord does for this brave Lady and we would love you to be part of the miracle. So, please consider looking into your heart and helping her reach the place that God intended her to get to with her righteously motivated dream. As she keeps telling me frequently " this is about a service to God, not about me" I admit from what I have witnessed of this courageous and charming Lady, I tend to agree. A Devoted Friend.
+ Read More
Be the first to leave a comment on this campaign.