Medical Expenses for Amelia
$15,121
of $15,000 goal
Raised by
239
people in 25 months
WILL YOU PLEASE HELP ME MAKE THIS DREAM COME TRUE?
It's been almost 10 years since I've slept in a real bed with a proper mattress and bedding.
Besides a 5 day stay in hospital and 1 month on a foam mattress wrapped in plastic, I have not slept in comfort or in my own sleeping space in all those years.
For many years I slept on a single fold out bed with only folded cotton blankets underneath me for minor padding, many more years I slept on the bathroom floor on half a massage table with rolled up towels as my pillow. This past year in my new home, my bed has been a plastic Ikea sun lounge in the middle of the lounge room ...  some folded towels and a cotton quilt my only padding. 
ME AND MY FOLD OUT BED IN MY SAFE ROOM
MY BED ON THE BATHROOM FLOOR
I honestly just do my best and don't try to focus on this area of my life. 
I have told myself that one day I will get to have another real bed to call my own. But with so many other pressing issues, that dream always gets shelved or postponed to some future far off date. 
But it's also been a dream I have been afraid to hope for, because if it didn't happen I didn't want to experience the let down.
The other reality is my back is not coping. I have constant pain. Again, I just try and manage it. But I don't want to 'just manage' this anymore. Now that I'm finally living in my new home I would really love to sleep in a proper bed in a proper bedroom.  Not on some makeshift foldout or on the floor - but a real place of comfort and safety and peaceful and restorative slumber. Can you just imagine how amazing that would feel for me? 
ME ON MY CURRENT BED IN THE LOUNGEROOM OF MY NEW HOUSE - A METAL/PLASTIC IKEA SUNLOUNGE
CLOSE UP PHOTO OF MY IKEA SUNLOUNGE BED. I USE A THIN COTTON QUILT AND TOWELS AS PADDING.
As I said, I've been afraid to admit I really want this. It's hard to let myself say this out loud too. It's as if wanting and articulating this means I'm asking for too much or inviting disappointment. After all, I am grateful for what I have and I know others have it more challenging than me. But now, I'm realising that a proper bed is a very important way to literally support and help my body in the healing process so it's time to start the journey.
Due to my sensitivities, my best chance at success is an organic cotton/ natural latex/coir mattress - I have already tested samples of mattress materials and it looks hopeful. But the reality is, these natural mattress are expensive. The cheapest of these natural mattresses is in the $2600 price range not including shipping or other bedding. 
It's my birthday on Sunday and I'm trying to find the courage to ask for help in achieving this big goal - because I can't see a way I can do this on my own. A goal, a dream to sleep in my very own proper, comfortable bed - after almost 10 years of getting by with the bare minimum.
So I am courageously asking if anyone would like to contribute to my mattress savings fund as a birthday gift? If so, I would very graciously and very gratefully accept.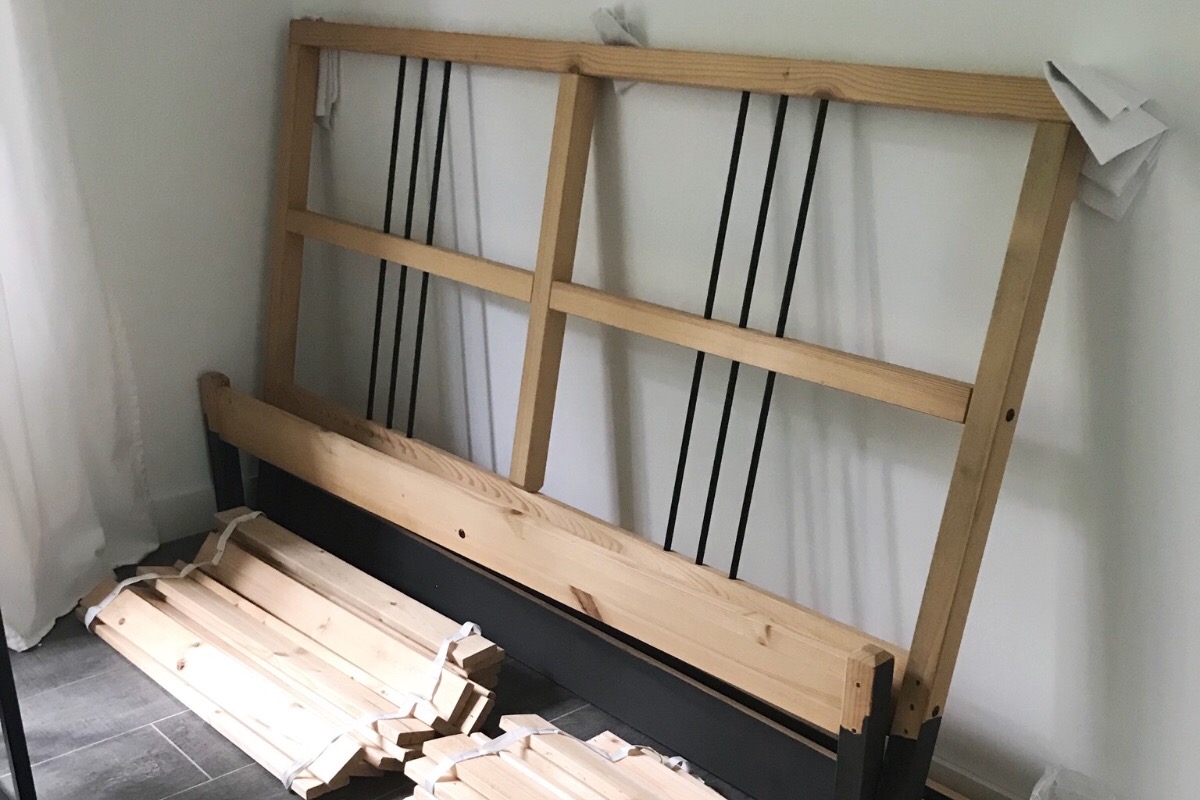 THIS IS THE IKEA TIMBER BED FRAME I BOUGHT SECONDHAND ABOUT 18 MONTHS AGO.  MY BODY DOESN'T TOLERATE THE RAW PINE, BUT I'M HOPING THAT AFTER IT IS SEALED WITH VOC FREE SEALER I WILL BE OK.
THIS IS THE BEDROOM IN MY NEW HOUSE THAT I HOPE I WILL BE ABLE TO SET UP WITH THE NEW BED/MATTRESS 
My heart is also warmed by the idea of how amazing it would feel to literally sleep on a bed created out of love and friendship and collaboration. How special that would be?
Questions or messages below or via DM are welcome.
Thank you so very very much for reading my post and considering my very genuine request for help.
So much love, light and gratitude,
Amelia x
PS  It's really difficult to be this candid and this vulnerable with all of you. - especially asking for help and sharing photos. Thank you for your understanding.
PPS this page was originally set up 2 years ago by my friend Jenny, so her details are visible
+ Read More