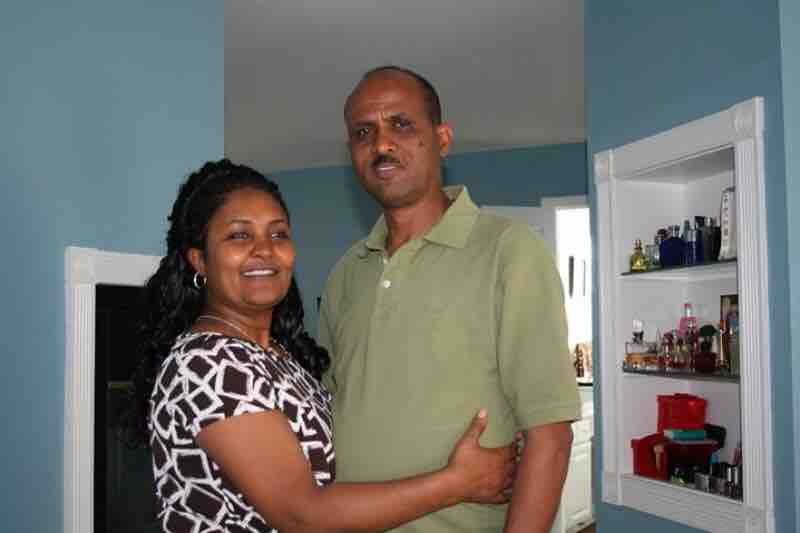 165
6
Aklile Abraha's Medical Funds
$23,900
of $50,000 goal
Raised by
160
people in 16 months
Hello family and friends!

My name is Nadya Fitsum and for those of you who know me know that if I can help it I am not the one to ask for help. But this is something out of my control:

My family and I, and all who know him, could give a million reasons how my dad - Aklile Abraha - has blessed us with endless streams of positive energy, love, and a helping hand whenever needed. He can always see the bright side of every situation and can make anyone laugh no matter their mood. He has impeccable patience, a contagious attitude, and dad jokes for days.

Towards the end of 2016, my dad began exhibiting symptoms of liver failure - which we did not know at the time. We went through countless doctors, tests, scans, and medications before a GI specialist could tell us he had liver disease in May of 2017.  And in July, my dad was diagnosed with liver cancer. Topping it off, as soon as we got home from the appointment, we found his job had released him and cut his insurance benefits. It just seemed like everything was hitting us at once without really having time to process all of it.

Since then, he has had two invasive cancer treatments, multiple learning classes, two ICU stays for more than a week, and many more tests. His doctors at Piedmont Hospital are doing an amazing job to cater to what my dad needs in order to get better faster and I am so grateful to have them. But, since then, the pile of medical bills we have only grows larger- the tests from the specialists, the appointments, and the hospital bills. The Georgia Transplant Foundation (GTF) is doing an amazing job helping cover some of the health insurance payments and covering part of the cancer treatments.

Even through the past year, God has kept my family strong. We continue to support each other, deal with whatever hits us, and keep moving. This helps so much to alleviate the stress of paying for all the medical bills so that my dad can just focus on positive energy and his recovery. There are no words to extend our deepest Thank You! Thank you for your donation, thank you for your prayers, thank you for all the well wishes, and thank you for all the support and kindness to us during this time.

I will update the journey as best I can and soon I will attach a link to his personal fundraising website through GTF!
+ Read More