6
4
Ajuda Dany após incêndio
$195
of $10,000 goal
Raised by
7
people in 11 months
Como muitos sabem na noite passada ocorreu um incêndio na 120 Fleming Ave em newark deixando 3 casas completamente destruídas! Os moradores das residências estão 100% desabrigados e sem absolutamente NADA! Uma amiga e conhanheira a Dany conhecida como "Dany Photos" perdeu tudo neste incêndio e agora estamos tentando ajudar ela a retomar a vida encontrar um lugar pra viver e tudo mais. Contarei com a ajuda da comunidade para ajudar com uma doação de $5 de grão em grão a galinha enche o papo! Como imigrantes todos nós temos q se ajudar nunca sabemos quando pode ser nossa vez! Obrigado a todos!
This past night on February 3rd my friend Dany came home to her house in flames in Newark,NJ a fire that had started two houses over took in flames a total of three homes leaving all of the homeless with nothing but the clothes on their backs. My friend Dany has lost absolutely everything she worked so hard for, a little back story is that Dany is a photographer and all her equipment that's she uses as her bread winner were lost in the flames, a very generous individual she has numerous times done volunteer work for the Animal rescue i founder (FOPU) and has a heart of gold! If we could all pull together now and help her with as little as $5 to get her back on her feet and find a home this would help a lot!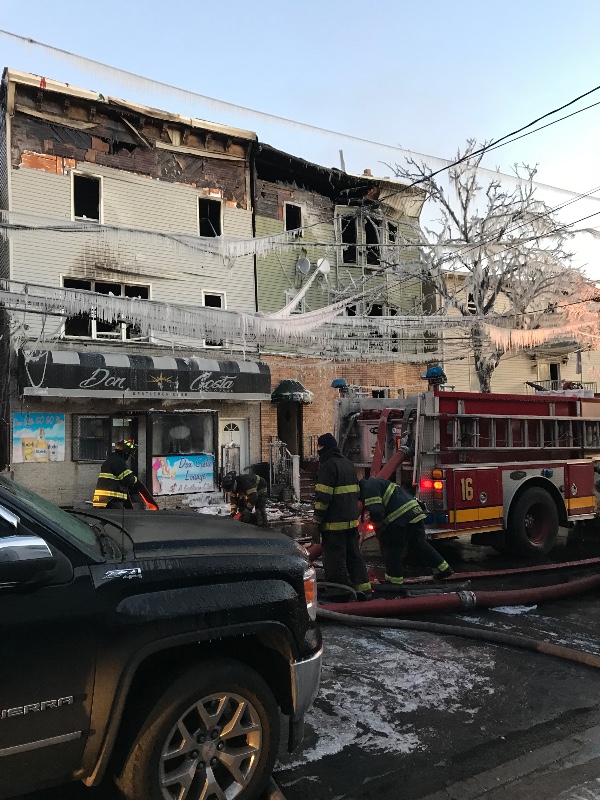 + Read More
Update 1
Posted by Anthony Devolder
11 months ago
Share
We are still in search of a new home as the high cost of renting a new home specially to someone who has lost everything is very difficult. We still need lots of help please share with friends!
+ Read More