A Girl With A Book
$2,915
of $2,500 goal
Raised by
85
people in 52 months
"Extremists have shown what frightens them the most: a girl with a book." Malala Yousafzai

Seventeen-year-old Malala Yousafzai won the Nobel Peace Prize today, October 10, 2014.

Two years ago almost exactly, on October 9, 2012, a Taliban gunman shot 15-year-old Malala in the face, an assassination attempt due to her persistent and outspoken commitment to promote education for girls in the Swat Valley of Pakistan. 

Now Malala is a Nobel laureate - the youngest ever - and, more importantly, she continues to strive for all children and their right to equal access to education. 

Today, too, I had a play date with two little kindergarten girls, Lily, the girl with the book pictured as part of this GoFundMe campaign, and Lily's best friend, Leigh. We went out for treats and then I bought them each a book in honor of Malala and because we could. We talked about Malala (although these girls are 5, so I left guns out of it) and then we told the extremists they could SUCK IT in the most powerful way available to us - by reading. 

Unfortunately, not all kids have a mama or a dad or a friend who can afford to buy them a book, which is where this GoFundMe campaign comes in. This is a campaign to put books into the hands of burgeoning young readers aged 5-8. A book to keep. A book to cherish. A book to honor the work of Malala Yousafzai and to remember the kids around the world who don't have access to education. 

Our goal is lofty at $2,500. Even more so because, while we're very grateful for large donations, we're intentionally pursuing smaller donations - $5, $10... maybe even $15 - believing that the more people who give the little they have, the bigger the community of love.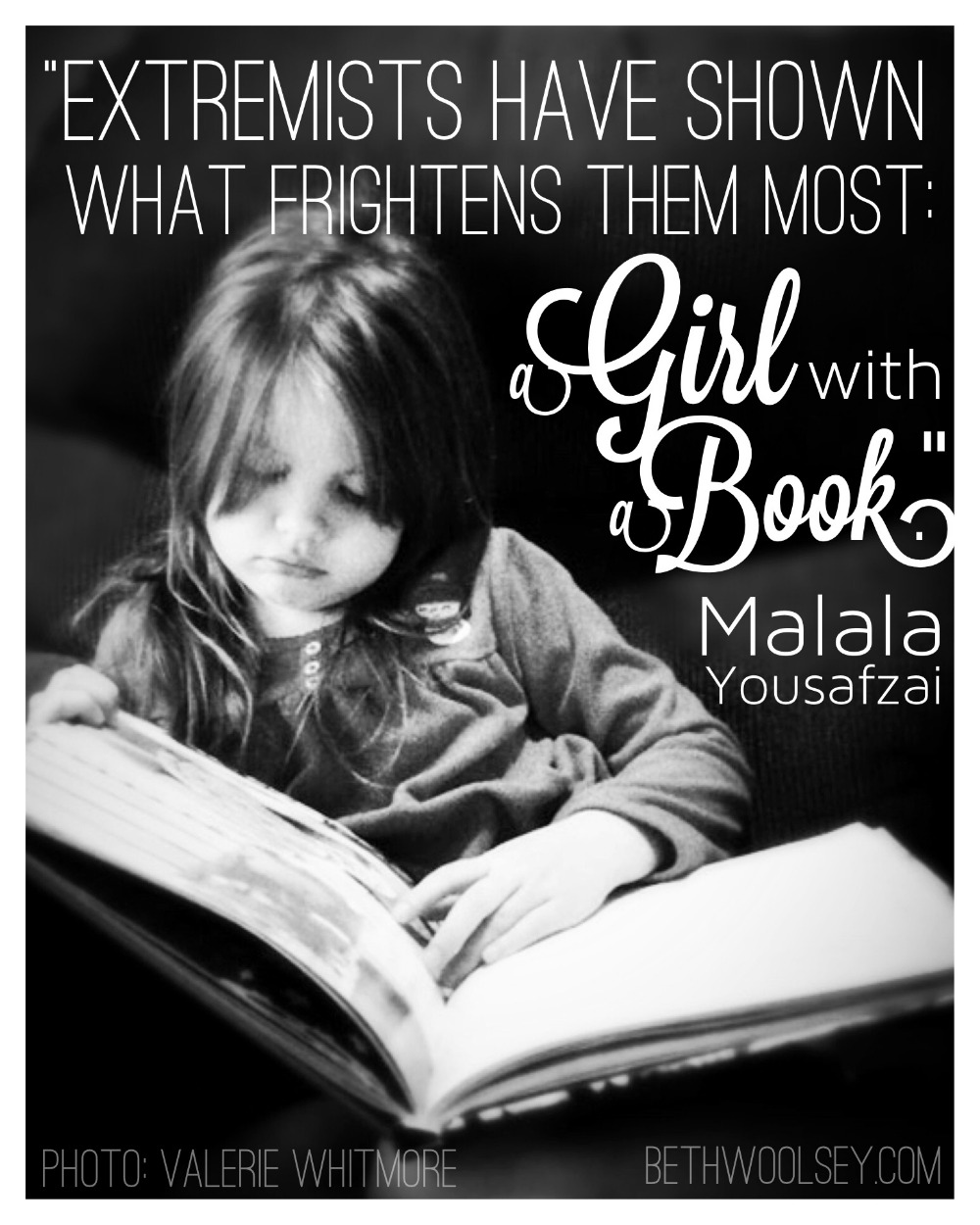 How This Will Work: 

1. We'll raise donations for A Girl With A Book.

2. We'll use 100% of the funds we receive to purchase, through a small, family-owned book store, books compelling to and appropriate for girls and boys aged 5-8. 

3. We'll give the books to Kindergarten through 2nd Grade teachers at Title 1 (high poverty rate) elementary schools. The teachers will distribute the books at their discretion to kids who most need a treasured book. For every $500 raised, we'll add another Title 1 school. $500 = approximately 50 books to 1 school. $2,500 = approximately 50 books each to 5 schools. And so on. 


That's it: A simple idea. A lofty goal. A kid with a book. 

I do hope you'll join us!

Much love,
The ComeUnity at 5 Kids Is A Lot Of Kids (a group of Mess Makers, Truth Tellers, and Magic Wakers) and Beth Woolsey (the Messiest of Us All ;))
+ Read More
Update 1
Posted by Beth Woolsey
50 months ago
Share
A Girl With a Book

While we intended to wrap this campaign up in early November, jobs, kids, life, and, well, ALL THE THINGS sidetracked us. Now we're taking 6 more days - until December 7th - to complete the campaign so we can give special books to special kids before they head out on Winter Break.

Pretty soon, we'll share an update on this campaign via the 5 Kids Is A Lot Of Kids blog at BethWoolsey.com, and we'll take the next few days to promote our new goal of $2,500. We're almost half way there!

Will you join us in sharing this campaign with your friends?

We can't think of a better way to change the minds and lives of our communities than by inviting kids into the world of books.

Thank you for joining us.

Beth Woolsey for A Girl (AND Boy) With a Book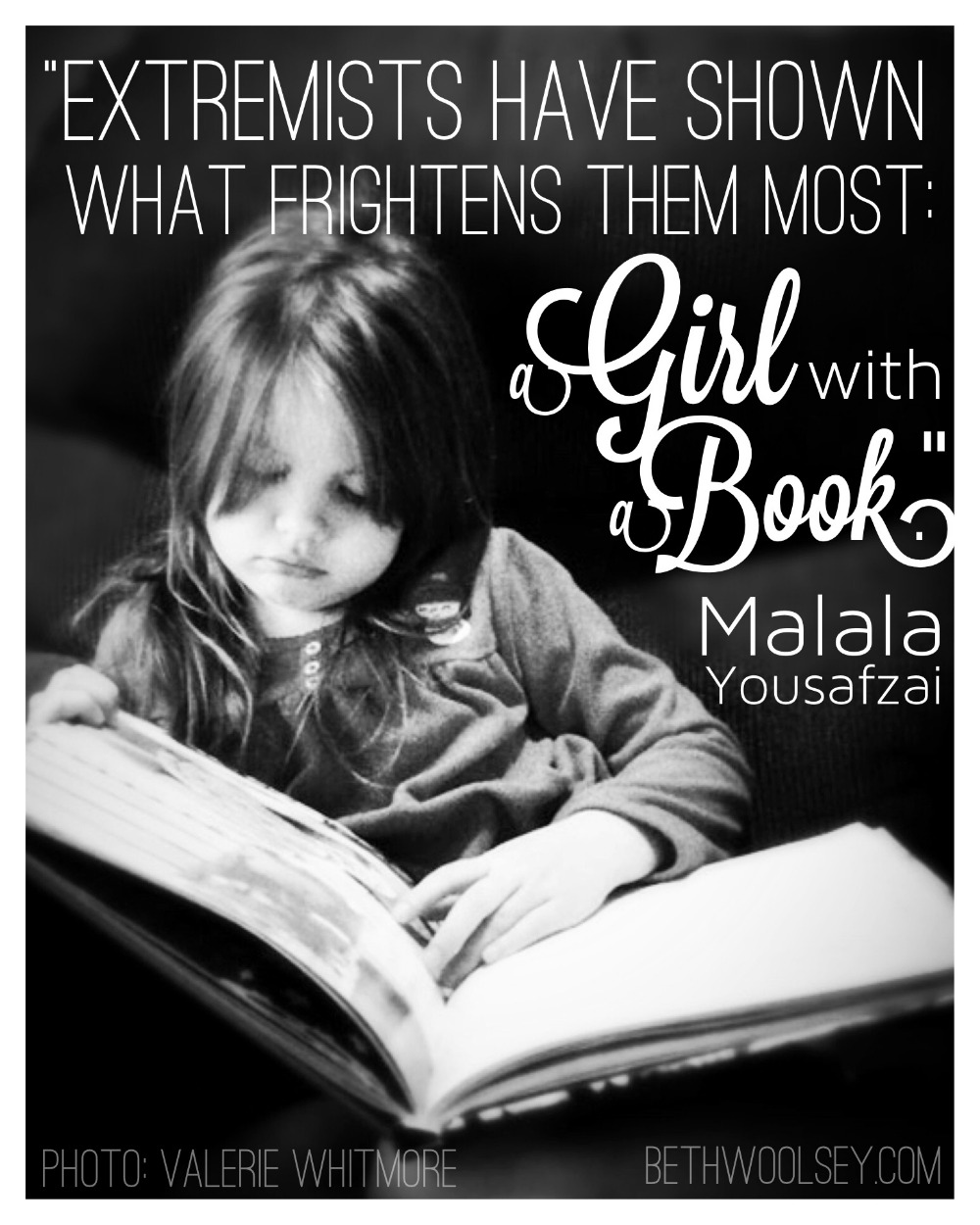 + Read More
Be the first to leave a comment on this campaign.