New Nest for Afterwords Books
$6,081
of $10,000 goal
Raised by
116
people in 45 months
Afterwords Books is a family owned and operated bookstore located in Edwardsville, Illinois, six years strong and growing! We offer our customers both new and used books, unique gifts created by local artisans, educational toys, a
Trade for Credit Program
, free Tuesday and Saturday story time sessions for children, book clubs for all ages, a documentary club, (both our book club and documentary club began with a humble five members and now boasts 20 plus book/film aficionados!) children's reading programs including
three different book clubs catering to younger readers
, local author book signing events, and impeccable customer service; all in a relaxing, friendly environment.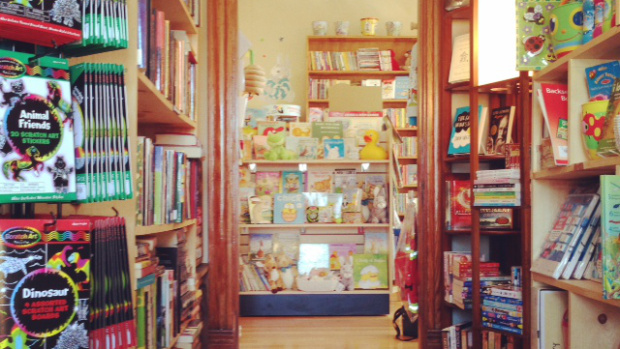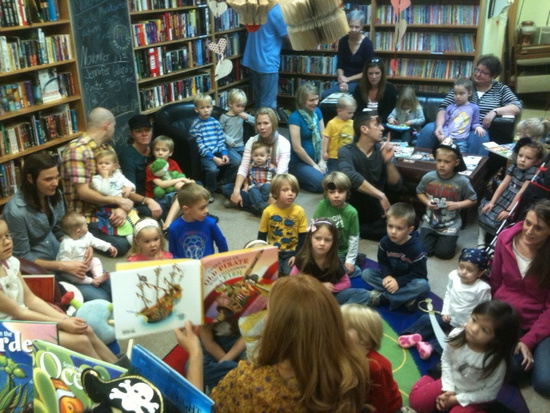 We are the only independently owned book store in Edwardsville and we fancy our customers as part of our little book store family. Afterwords Books, like all successful independent bookstores, understands that we have to offer our guests more than just books and we strive to be an active and vital part of the community. We serve as a gathering place, a Saturday morning tradition;we are our customer's store.
Many of you are aware of the trials and tribulations we had at our previous location and when the owner of the building decided to sell, we knew it was necessary to seek out a new home. The thought of packing everything up and moving all those books was daunting, to say the least, but we were so fortunate to have an incredible team of volunteers to make it happen!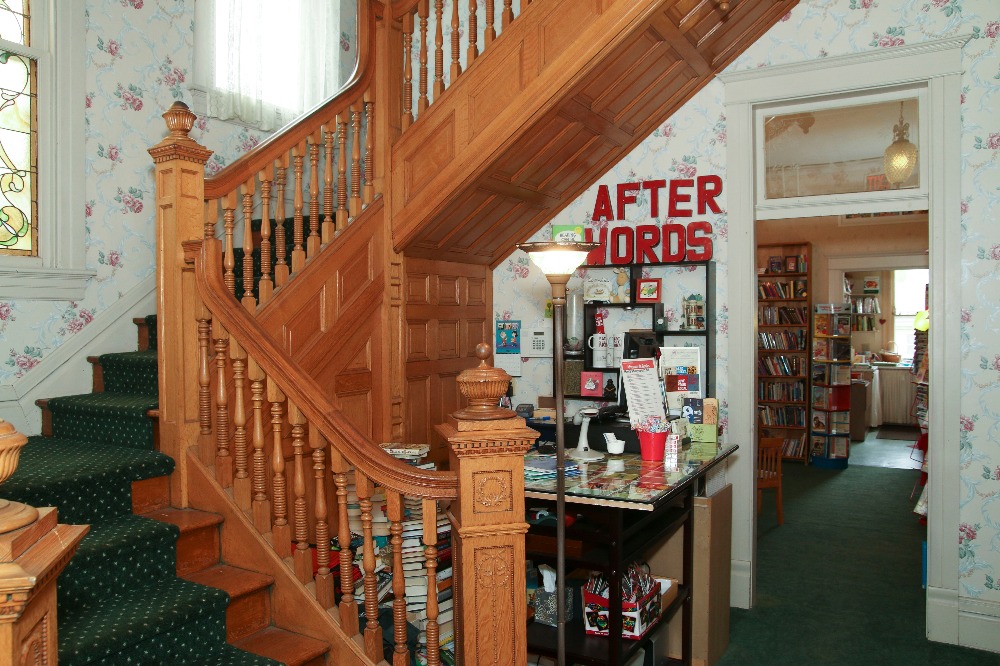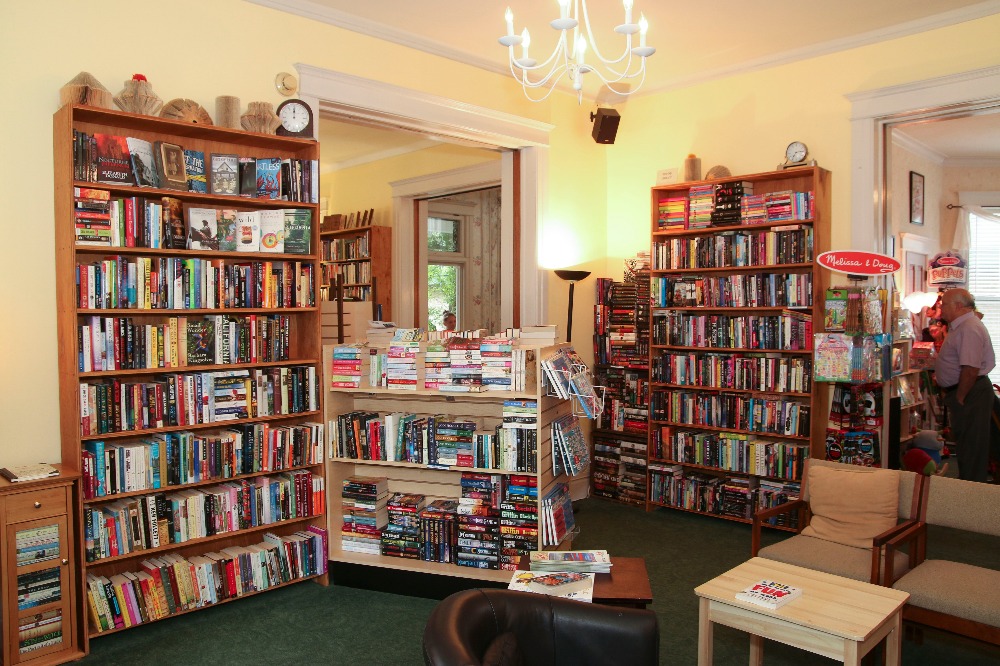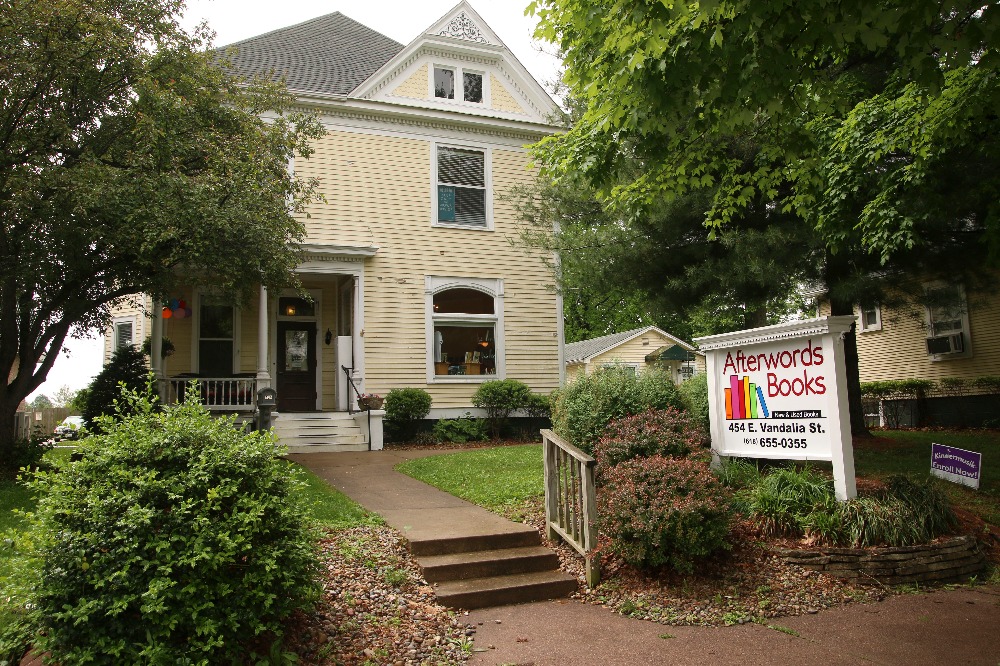 This is your bookstore's new home!  We're OPEN at 454 E Vandalia ST in Edwardsville, just a few blocks down from St. Boniface. It's absolutely gorgeous inside, with a breathtaking staircase at the entry and a beautiful stained glass window. Did I mention there are two fireplaces to cozy up to with a good book and a cup of tea? What about the convenience of 14 parking spaces? The building is ADA compliant and just oozing charm from every nook and cranny.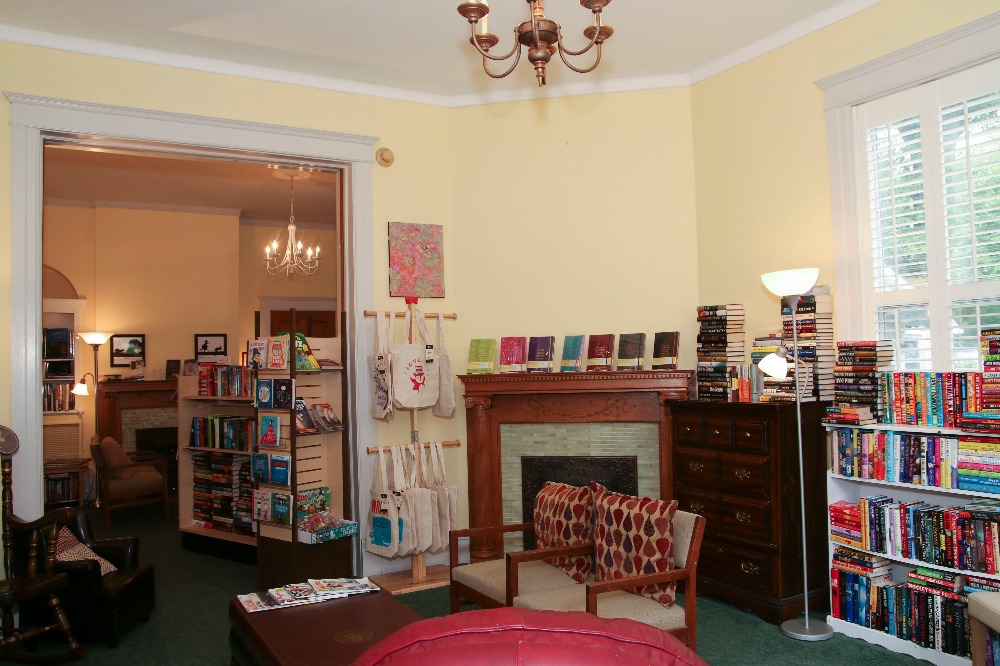 With a fair amount of encouragement, we're hosting this crowdfunding project as a means to weather the financial pinch that came with the inevitable expenses of moving the shop; security deposits, carrying multiple rents and utilities for a few months, and loss of revenue for two weeks as we rushed to get the doors of your bookstore back open as soon as possible.  We're just over the moon to have found a new, warm and welcoming home for our community to gather and connect.  
We're not comfortable soliciting  donations but, rather, we're offering rewards/incentives to those of you who are in a position to contribute.  No contribution is too small; every little bit will inch us closer to our goal.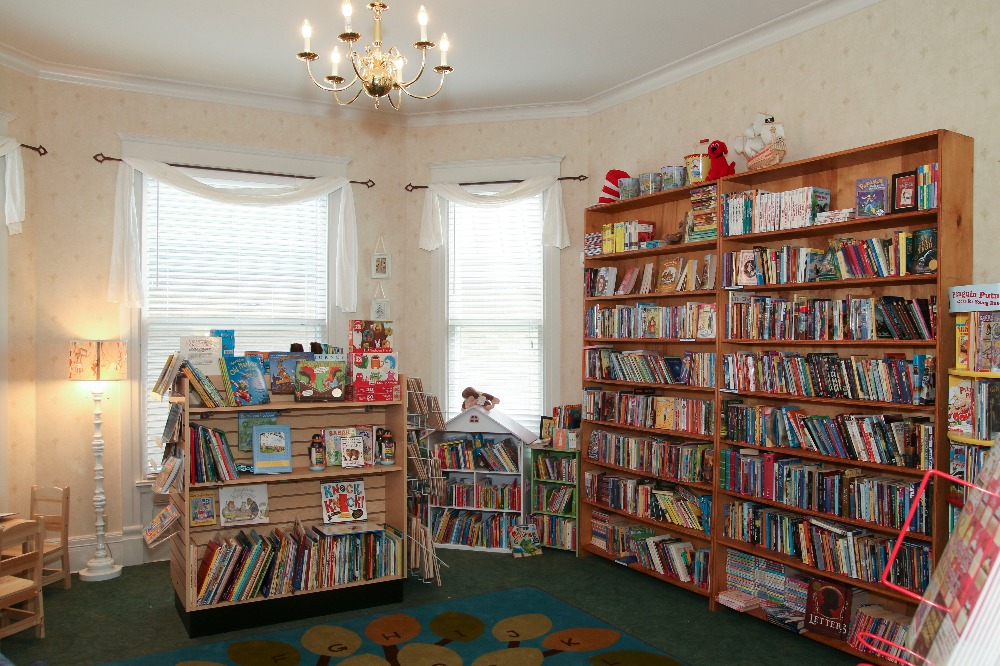 We're extremely fortunate that our community understands that our individual spending choices dictate what our neighborhoods ultimately look like. We realize the importance of each individual's commitment to nurture the community, to see our tax dollars directly benefit our city, that culture and diversity are meaningful, that our neighbors are all working together to make a difference.  We're so proud to be part of the circle of local merchants who practice what we preach and who are putting our hearts into our work each and every day. 
We are honored to be named one of the top ten small, independent businesses nationwide (from over 300 nominees) by popular vote within our community in a contest hosted by
Independent We Stand
, for both 2013 and 2014!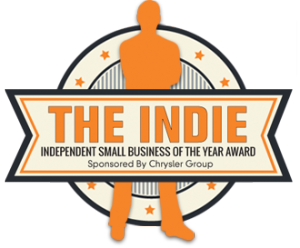 Thanks to all who joined us on May 16th as we celebrated our 6th birthday and had the opportunity to show off the new digs and treat everyone to some delectable goodies from our local bakeries at Customer Appreciation Day!  With the continued support of the community, we can make your bookstore even better.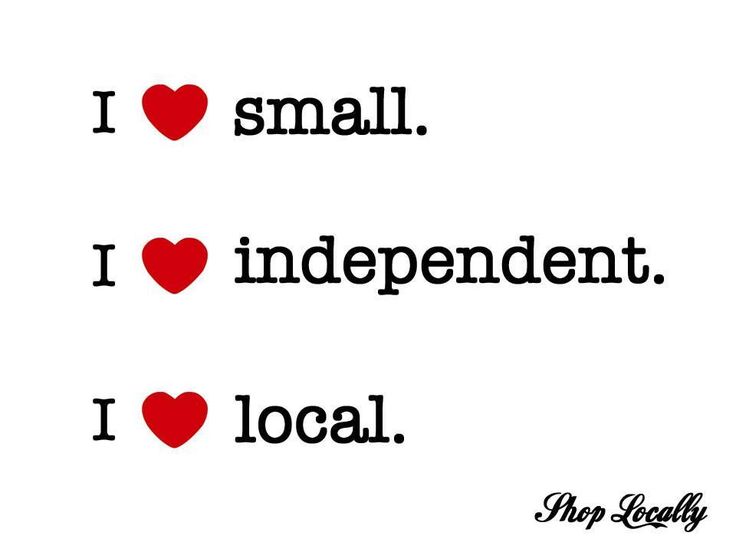 + Read More