Adventure Club: Serve & Surf
$2,332
of $5,500 goal
Raised by
42
people in 23 months

Blood & Bolts  is excited to share it's first Adventure Club campaign, benefitting Outdoor Endorphins! How You Can Help:


To help fund this campaign, we've created a limited-edition line of Adventure Club products, with 100% of all proceeds directly benefitting Outdoor Endorphins.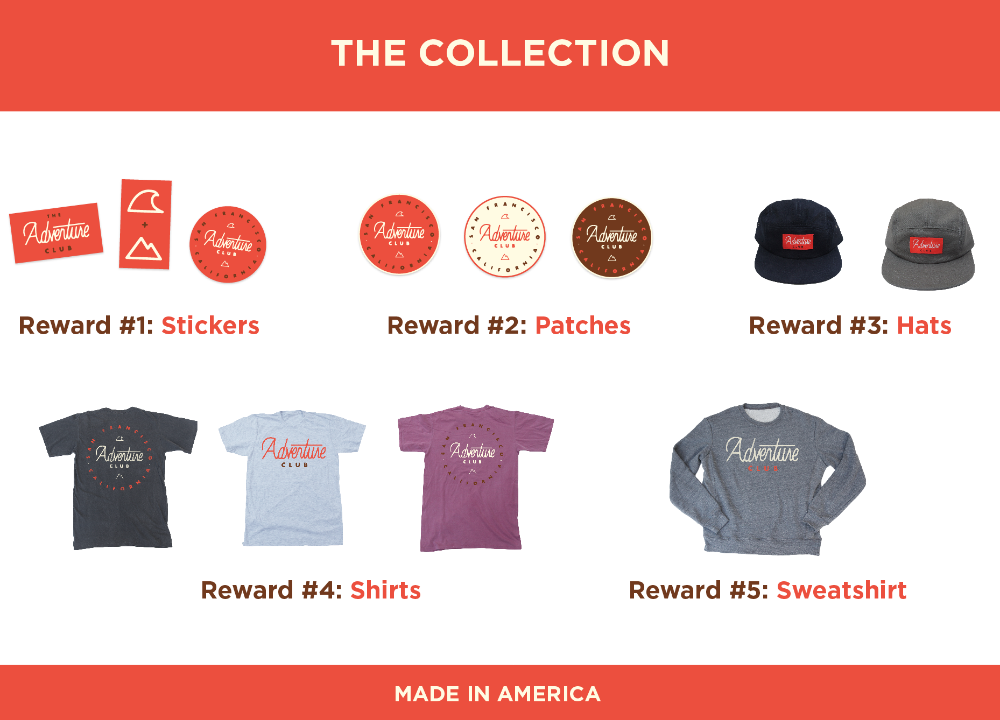 Adventure Details:



This campaign has been extended to August 15th.
 On Saturday August 15th, the group will embark on a day-trip to Stinson Beach, where the students will get the opportunity to surf, soak up the sun, and serve the community with a beach clean-up. The students have been on a variety of camping trips and day hikes, but for most, this will be their first ocean experience. Being avid surfers, we've found that being in or near the ocean is wonderful form of therapy and release, and we want to share this experience with those who don't normally have the opportunity to do so.


Where Your Money Goes:


The money raised through the products will be used for insurance, transportation, board and wetsuit rentals, surf instructors, medic and lifeguard costs and beach cleanup supplies.
All proceeds will directly benefit Outdoor Endorphins, a non-profit based out of East Palo Alto that works with at-risk youth to improve social and emotional well being through outdoor activities. With camping trips and day hikes, Outdoor Endorphins work with the kids to raise environmental awareness and the importance of sustainability.
About Adventure Club


Adventure Club is a new initiative created by Blood & Bolts to benefit a selection of environmental and social causes. By pairing with a new non-profit each season, we will release a bi-annual collection of curated products aimed to raise awareness about a specific issue. With all of the proceeds donated to an event with the current partner company, each collection will draw inspiration from the issue at hand. Whether it's deforestation, fracking for natural gas or the fight against single use plastics, we hope to find specific, yet important problems to work towards helping.

Limited Edition Adventure Club CollectionNOTE: For the Hats, T-Shirts and Sweatshirt, please make sure to specify in the "Comments" section which size and color you would like to receive! Reward #1: Stickers

$6.00
Sticker Pack of three Vinyl Adventure Club stickers.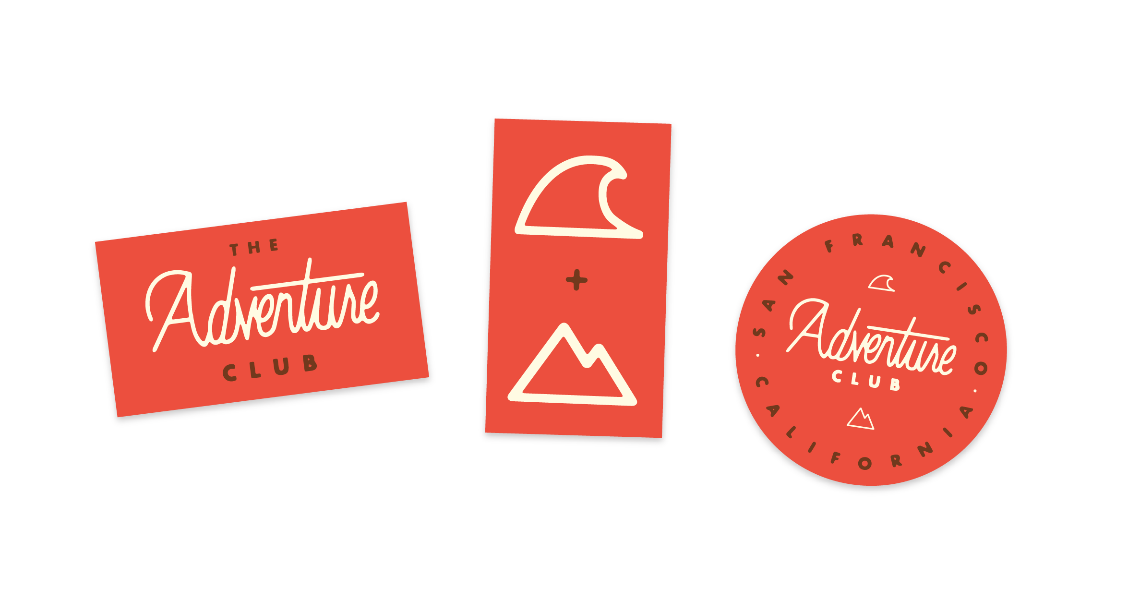 Reward #2: Patches

$15.00
Three Adventure Club patches with iron on back.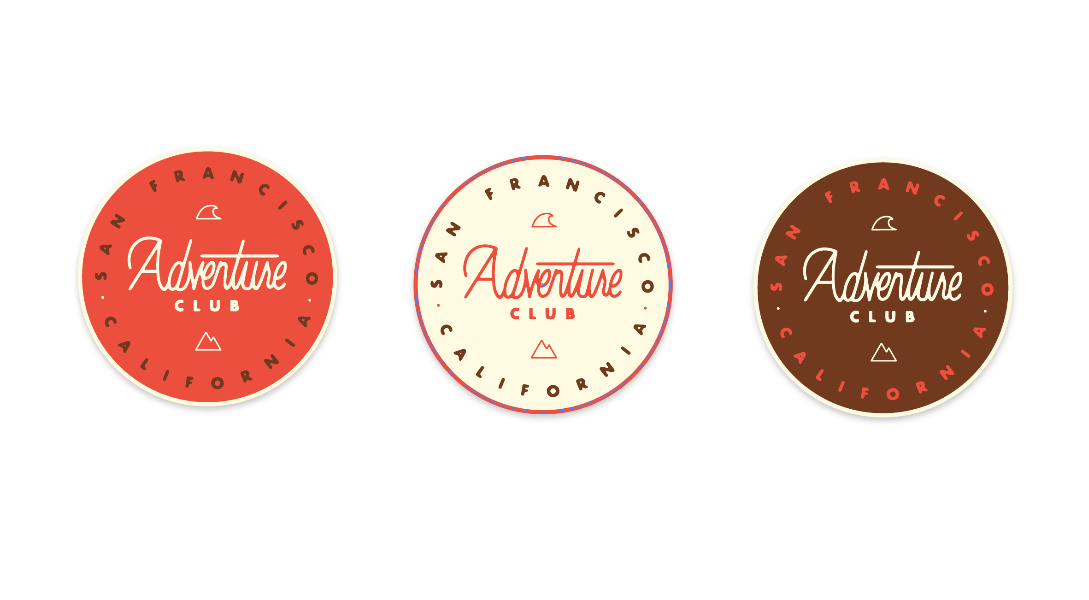 Reward #3: T-Shirt

$30.00
- Made in America
- Printed in California
- 100% Ringspun Pigment Dyed Cotton
- Vintage Fit
(About half a size larger)
- Pick color: Vintage Black or Vintage Red
- Pick size: Small, Medium, Large or X-Large
Vintage Black T-Shirt
 Vintage Red T-Shirt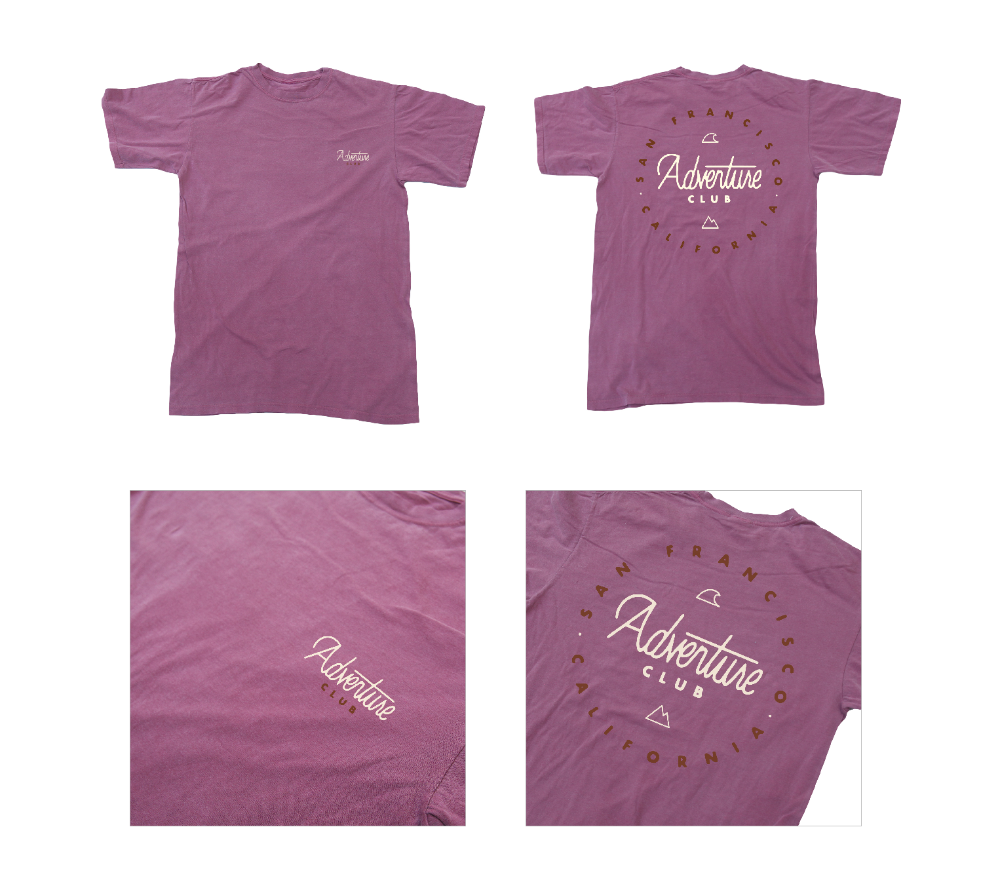 Ash T-Shirt
- Made in America
- Printed in California
- 100% Cotton
- 
Regular Fit
- Color: Ash
- Pick size: Small, Medium, Large or X-Large

Reward #4: Five-Panel Hat

$38.00
Adventure Club 5-Panel Hat
- Made in America
- Hand Sewn
- 100% Waxed Duck Canvas
- Heavy-weight leather and brass buckle
- Pick color: Black or Olive
Black Waxed Canvas 5-Panel
Olive Waxed Canvas 5-Panel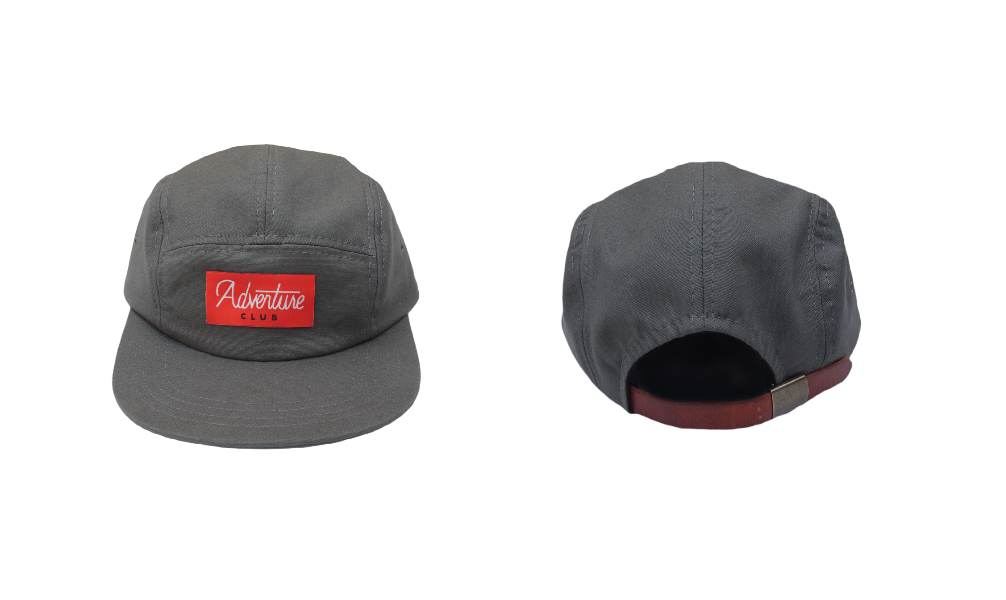 Reward #5: French Terry Crewneck

$50.00
Adventure Club Crewneck Sweatshirt
- Made in America
- Printed in California
- 100% French Terry Knit Cotton
- Regular Fit
- Pick size: Small, Medium, Large or X-Large


Reward #6: The Collectors Pack!

$115.00
- Sticker Pack
- Patches
- One T-Shirt
- One 5-Panel Hat
- One Crewneck
Reward #7: The Bronze!

$250
-You get the full "Collectors Pack" along with joining us on the trip! We'll provide lunch, beach clean-up supplies and a surf lesson!
Reward #8: The Silver!
$500
- You get everything in "The Bronze" package along with a personal, one day photoshoot of anything you want with the Blood & Bolts staff photographer. Family portraits, a cool hike or wedding photos, you name it!

Reward #9: The Gold!

$1,000
- You get everything in "The Bronze" package plus a completely custom hand-shaped surfboard by 
Sleds Apollo
. 


Thank you so much for the support and we look forward to giving these kids an awesome experience!

- Ania, Ben, Lauren and Luke
+ Read More
Update 2
Posted by Lauren Ficklin
18 months ago
Share
Hey everyone,

We just wanted to check in and apologize again for the delay in production of the goods. We ran into a unexpectedly big issue with our factory that put a hold on things for the past few weeks. We just got things sorted out and the rewards are still getting produced and will still be shipped out as promised.

We really appreciate the patience and apologize again for the huge delay in receiving the rewards.

Thanks again,

Ben


+ Read More
Update 1
Posted by Lauren Ficklin
21 months ago
Share
Hey everyone!

Thank you so much for the support, we're unfortunately still a bit short of our goal so we're going to extend the campaign another month to hopefully raise a bit more money. We're also hoping to be able to add more kids to the trip since the date will be closer to the start of school. As soon as the campaign ends, all the products will go into production which we expect to be about a month. As soon as we get everything back, we'll get them shipped out to you as soon as we can!

Thank you all for the patience and support, we really appreciate it!

- Blood & Bolts / Outdoor Endorphins
+ Read More
Read a Previous Update