Masha Mirabella Molnar
$7,000
of $6,819 goal
Raised by
103
people in 47 months
Two Months...
Masha has been here for 2 months and it has been a whirlwind.   We went from traveling back and forth from Ukraine from September- November and then right into the holidays...  It's been tiring and incredible all at the same time.  

To me adoption is a lot like child birth.  When I was waiting for my sons to be born I was so excited, I couldn't wait for them to be with me. Same with Masha, the last year has truly been a lesson in patience. When I was 9 months prego and late, I didn't care how the baby came out, I just wanted him out safe and sound, and it was the same with Masha. For 14 months, I just wanted her home in her own bed, where I could keep her safe and I didn't care what I had to do to get her here. Once my babies were born it took a few months for me to get to know them and learn what cries meant they were hungry, did they need a diaper change, and which cries were solely for my attention. It feels the same with Masha. We are getting to know each other and with this comes some real tears and some fake ones. :)

Adoption is a beautiful thing and we feel so blessed to have Masha in our family, but I don't want to give the impression that it is all butterflies and rainbows. All these happy moments below share our best times. For an orphan who has being taken from the world she has lived in for 15 years and getting used to a new way of life can be hard. Masha is not a fan of waking up at 6:30am for school but she is doing it. Masha is adjusting better than we could have imagined and she trusts that Adam and I will only ask her do things that are in her best interest, but that trust has taken some time. I wanted to share some of the last 2 months in the new and improved Molnar family.

Our family spent Thanksgiving and my mom's house and Masha tried "big chicken". Pretty much everything else on the menu repulsed her because of all the mixtures of foods and sauces, but I am sure by next Thanksgiving she will love the food. :)

After Thanksgiving, we went to Forest Home Family Camp with our good friends the Imhoffs, where Masha had a ton of awesome firsts. Mason and Masha really grew to trust each other at family camp. Masha went into the high school group with Mason and learned that she could trust her brother to speak for her when she needed him to. I was worried about having Mason and Masha in the same grade, but it has been a huge blessing to Masha at school and at church.

Masha also got to Zip Line and ride the Big Swing and she loved them both!  She is a dare devil.

After Thanksgiving break, Masha started high school and she is a typical 9th grade girl.  She loves lunch with her friends and her Architectual Design class.  She is also taking 2 English classes, PE, Math, and Floral Design.  This is a picture of Masha after her first day of school.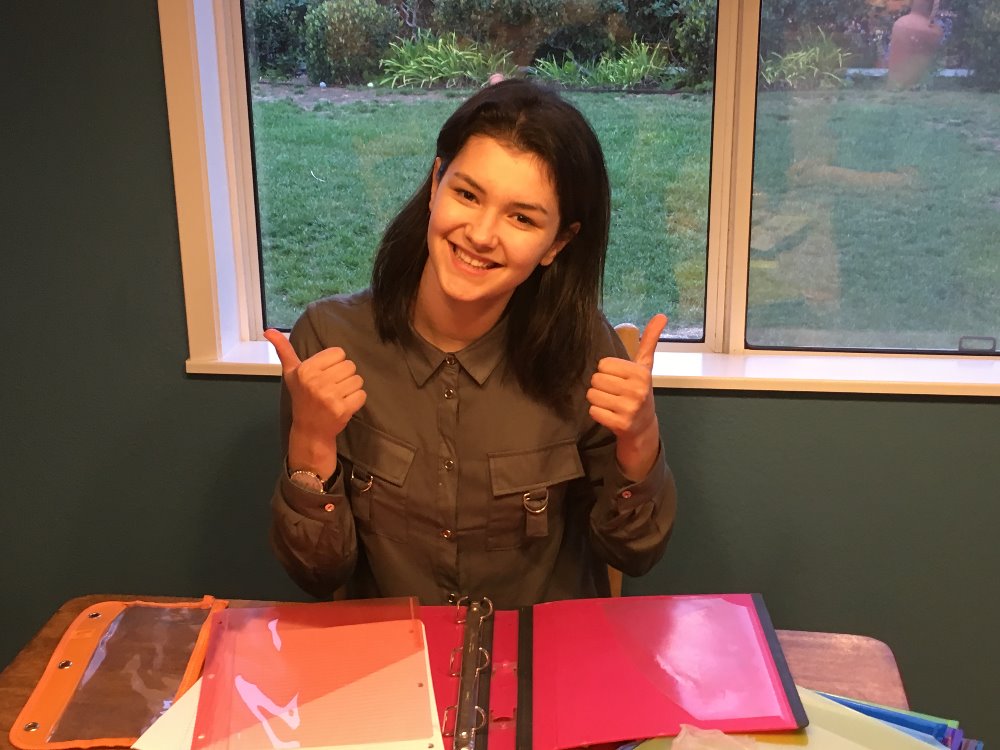 Neither of them would turn and smile...

December was filled with Christmas traditions. Trent and I are excited to have another crazy Christmas decorator in the family! Picking out the Christmas Tree and decorating it with ornaments was one of Masha's favorite parts of Christmas. I had been collecting ornaments for Masha throughout the year so she was very happy to have her own stash of ornaments that had her name on them. Adam's mom made sure Masha had her own homemade stocking hanging up on the fireplace.

The kids had a blast at our annual Gingerbread house making party with our great family friends.  We found out Masha's favorite candy is Skittles and she ate a ton of them.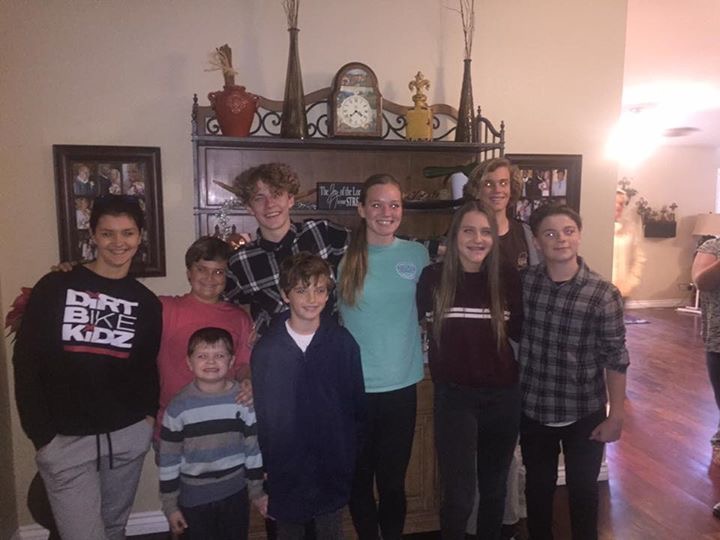 We celebrated an early Christmas with my side of the family.  Masha got to spend time with new cousins, aunts and uncles, Grammee and her great Grandparents.  Masha can't believe she has two great grandparents in their 90's who still have their original teeth!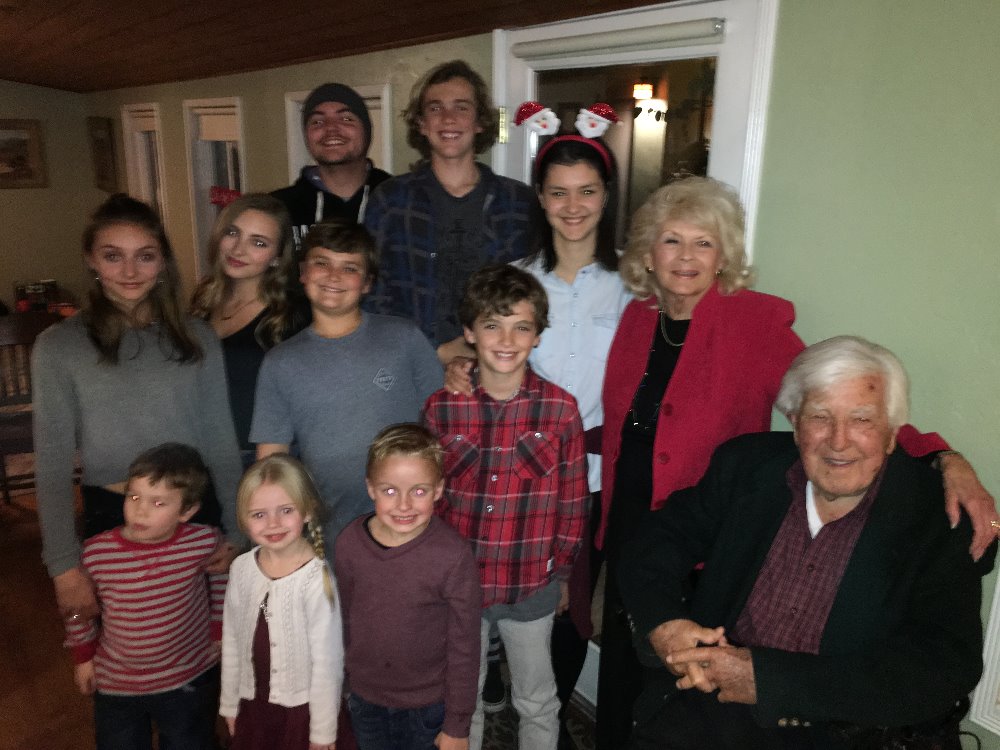 Christmas was awesome!  The boys kept telling Masha that they wake up early on Christmas morning and she told them they were crazy and she wasn't waking up.  She now understands why the boys are excited to wake up Christmas morning and I'll bet next year she will be the first one awake.

Grammee is sending us all to Disneyland and Masha is pumped!

Masha left her Ukrainian/English bible in the Ukraine and she was really bummed about it. Then one day a woman contacted me on Facebook asking me questions about where we stayed in L'viv. She is an adoptive parent from Orange County who was taking a team of physical therapists to Ukraine to train their doctors. Long story short, Angelina my wonderful friend in L'viv found Masha's bible at the Children's House and brought it to Laura, who sent it to me so I could give it to Masha on Christmas. God set that up perfectly!

After Christmas we headed to Big Bear for New Years.  Adam taught Masha Poker and she smoked everyone.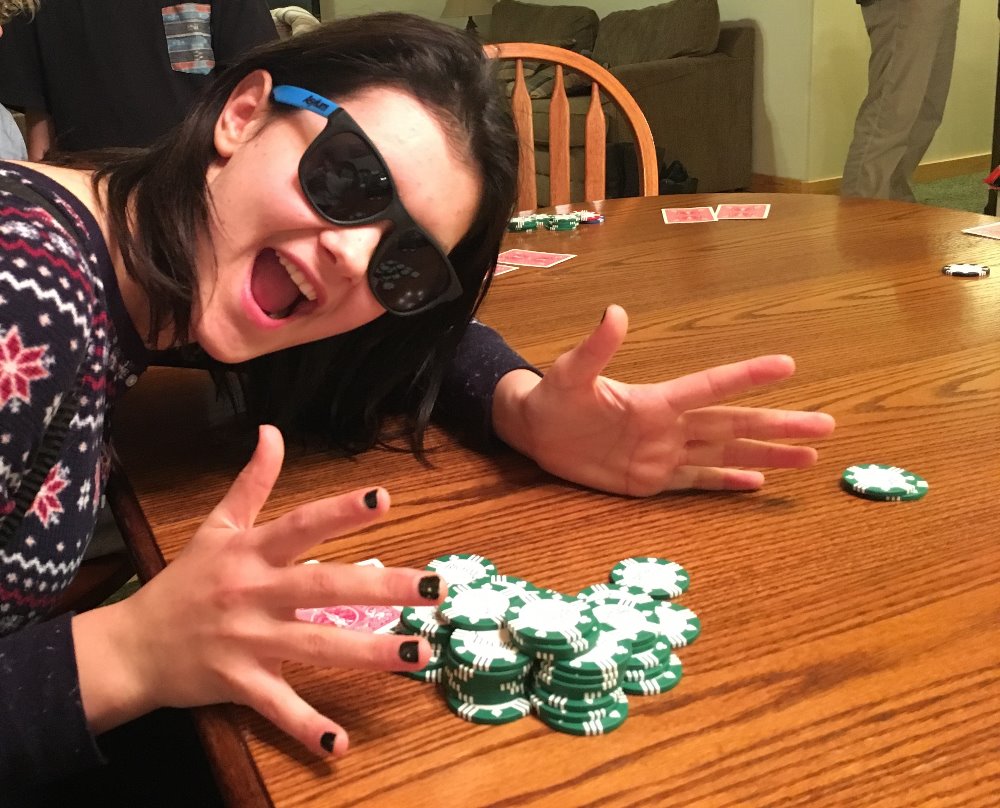 We had snow when we were in Big Bear, so the sledding and skiing were good.  Masha said she couldn't ski on our skiis and the boots were weird, but turns out I can't keep up with her.

First time on a chair lift.

When Masha came for hosting she told me she hated pink, salad and fish. In the last month, she wanted to  paint a wall in her room the brightest pink you have ever seen, and Masha likes salad and salmon. The No's are getting less frequent, she says maybe instead of no and says it in a nice voice.  :) Masha started playing on a SoCal volleyball team and she loves it. Be Kind is the club's motto, which has been awesome for Masha because the girls on the team have been super sweet and so is the coach. 


Thanks again for helping make this adoption happen!   Masha wrote this on the chalkboard by our door and I have kept it up for a month.  :)  We are all truly blessed to have eachother!

+ Read More