Adkins Family Storm Relief Fund
$

13,165
of $20k goal
Raised by
33
people in 20 months
We're the Adkins family (Ron, Mary and 4 kids).
Tho we are currently living in Virginia.. after 16 years, we had decided to move back home to Oklahoma to be close to family and 2 years ago, the process began with buying some land and started construction on a home there using our life savings and the future sale of our VA home.
With plans on moving home this summer and hopefully move into our home this fall, mother nature decided to throw us a curve ball and hit us during the May 6 storms.
Though our home under construction was intact, the one thing we would have never planned on ever worrying about (at least in our lifetimes), was a $65,000 engineered concrete bridge that was literally the only access over a pond leading to the lot.
It collapsed and was destroyed.
All access to the house construction is literally gone (unless by foot and climbing through the hole!).
A bridge engineer told us to repair and replace it correctly, we could be looking at $100,000 for a new bridge. This was something also NOT covered by any insurance nor could we get any assistance from disaster relief funds since it was a private bridge on private property.
But also because the bridge went over a flowing waterway, its construction would have to be done in a way that it would not disrupt it's flow. "Protected waterways" in OK was not something we knew about until this happened.
Luckily we have an amazing builder who stepped in and wanted to do everything they could to help us get a new one built that wouldn't cost us $100,000.. but with that, it also wasn't guaranteed to last very many years and we would possibly have to look at redoing the bridge again down the road if another storm like this hit.
As the rains have continued, more and more of the ground around the collapsed bridge have continued to fall in each day. With that, the cost of the potential bridge fix is going up.
We've been told we could be looking at anywhere from $15,000 - $20,000 with excavation, materials, labor etc.
The Commissioner of the Emergency Mgmt of Grady Co even told my husband that this was the worst destruction he'd seen (to a road or bridge) from this storm, but told us do what we could to get it fixed, but unfortunately not to expect any help from the county.
We are a family of strong faith and a family that people could come to if they were in need.
If friends or family ever needed money, a place to stay or just a helping hand in time of need,.. you could come to us - no questions asked.
It's a very humbling and heart wrenching moment to have the tables turn and be the ones on the asking side.
But that time for us has come.
We're at the end of our rope on knowing what exactly to do and how to pay for it with a home barely halfway to completion.
If anyone would be able to help contribute and help us rebuild this bridge to our home, we would be so extremely grateful from the bottom of our hearts and would pray God's blessing on whatever you could bless us with.
*See photos below of the damage.
Thank you and God bless,
The Adkins Family~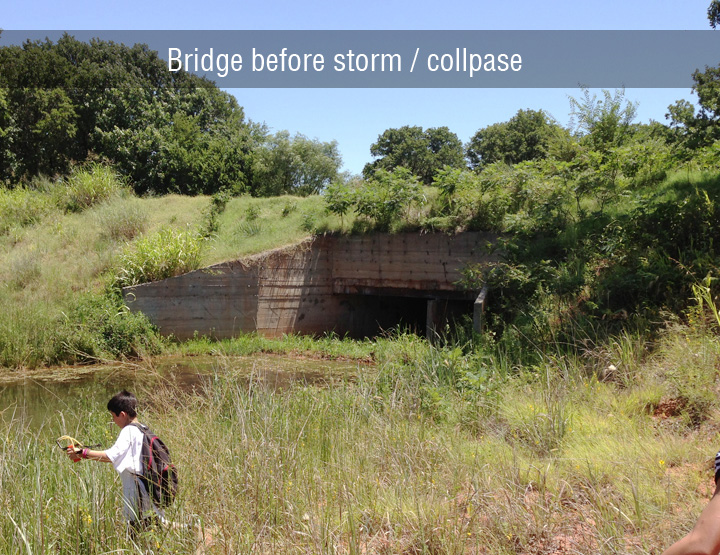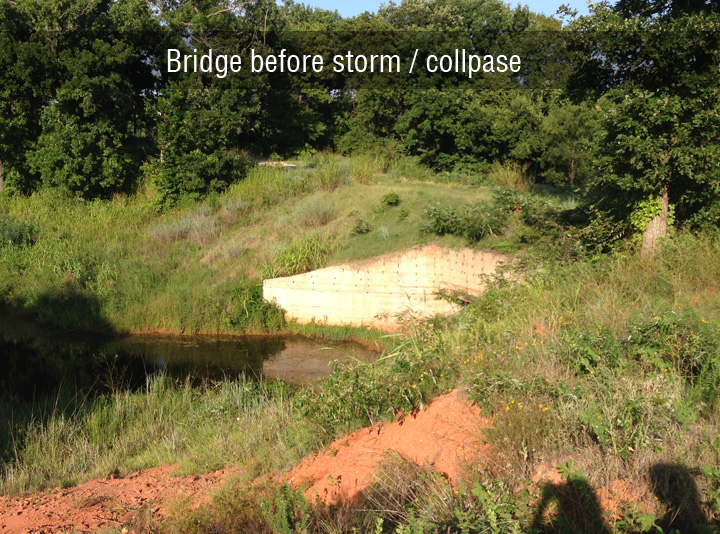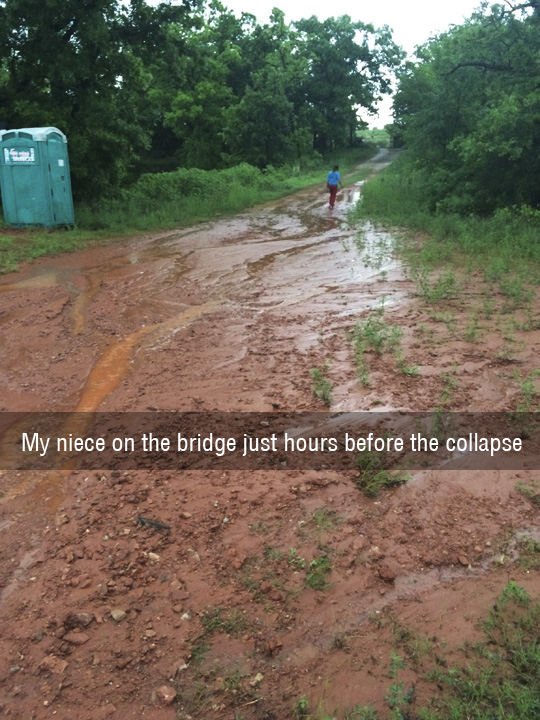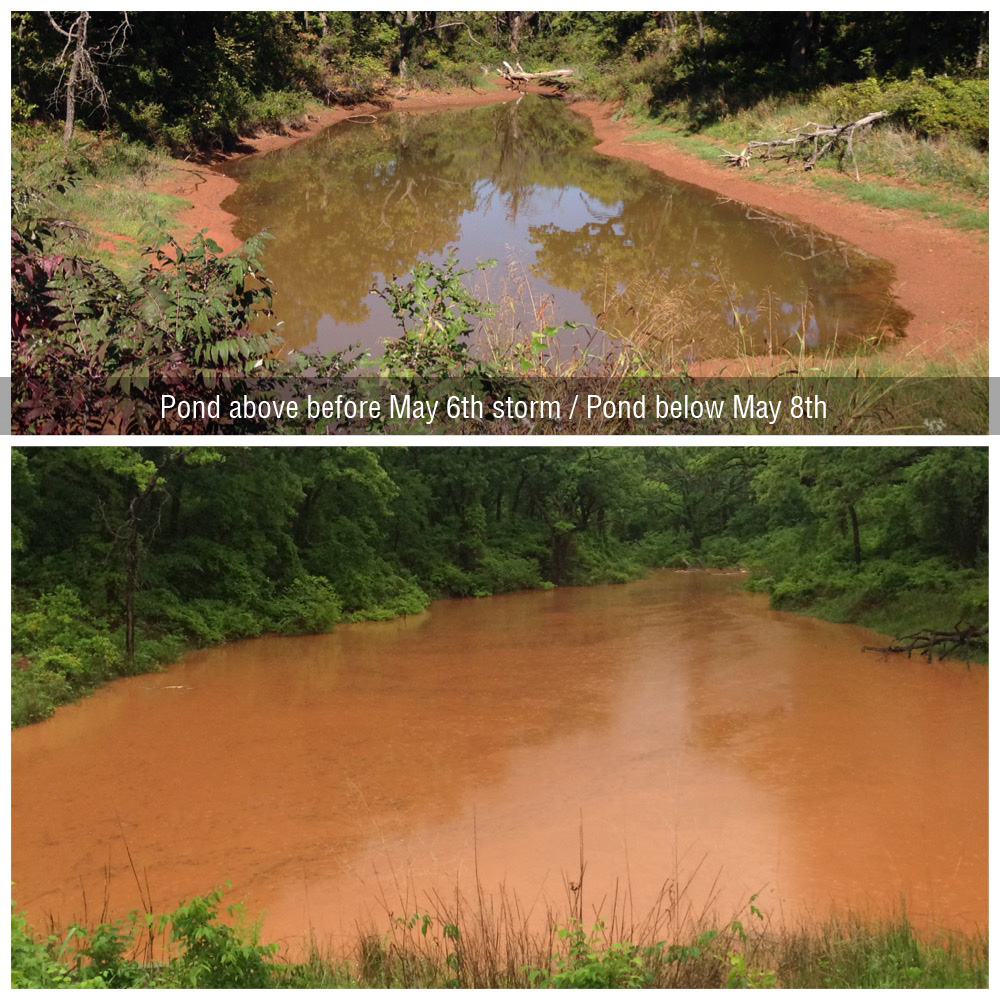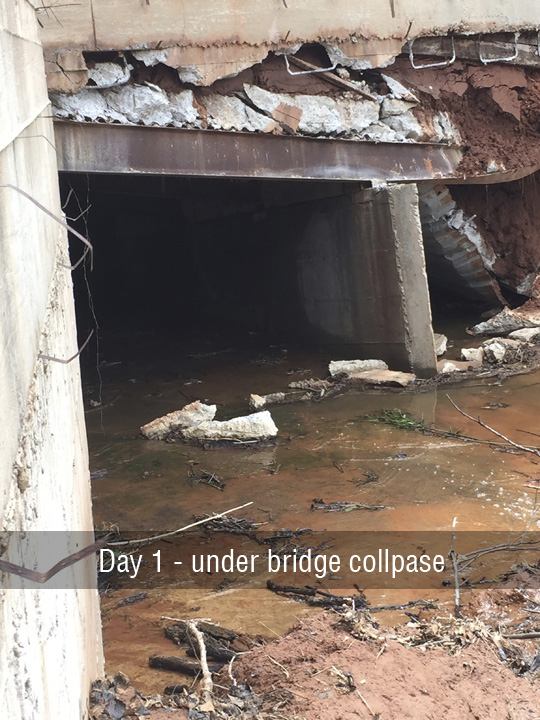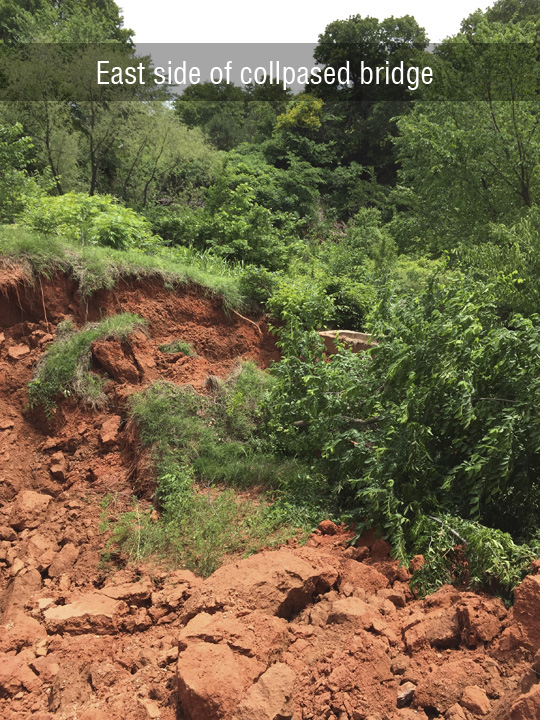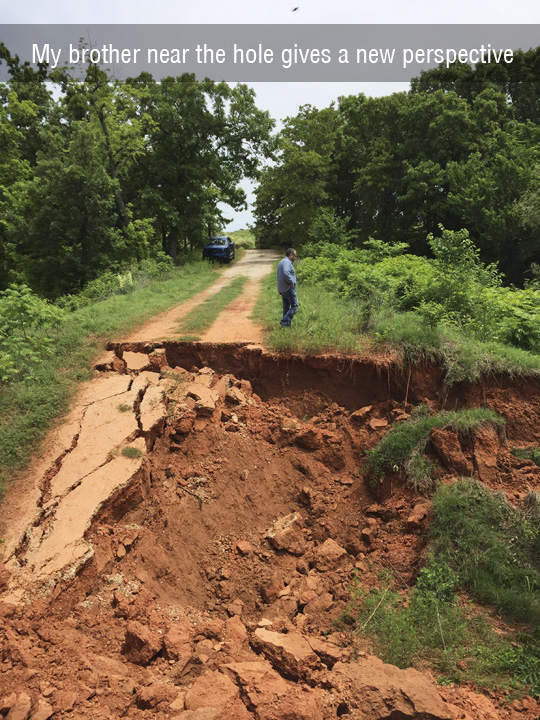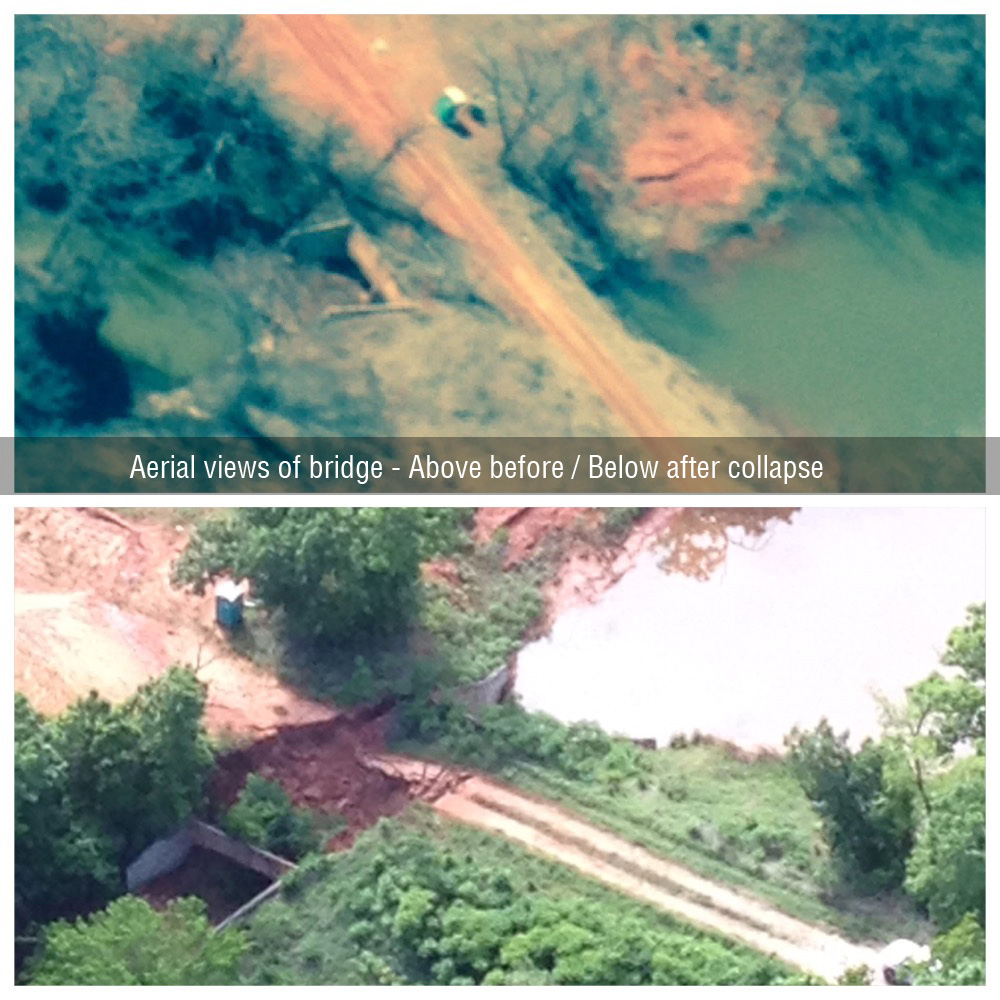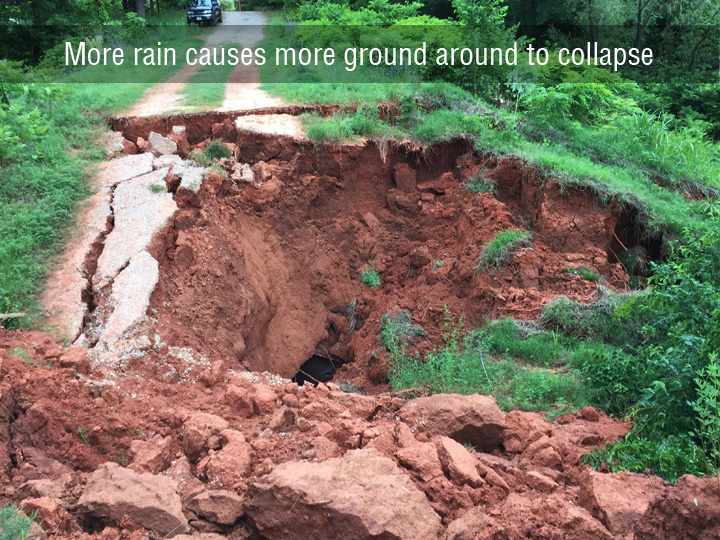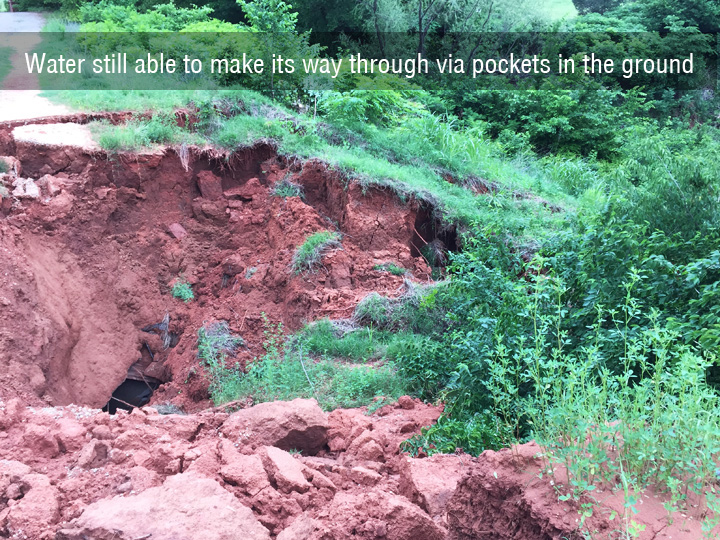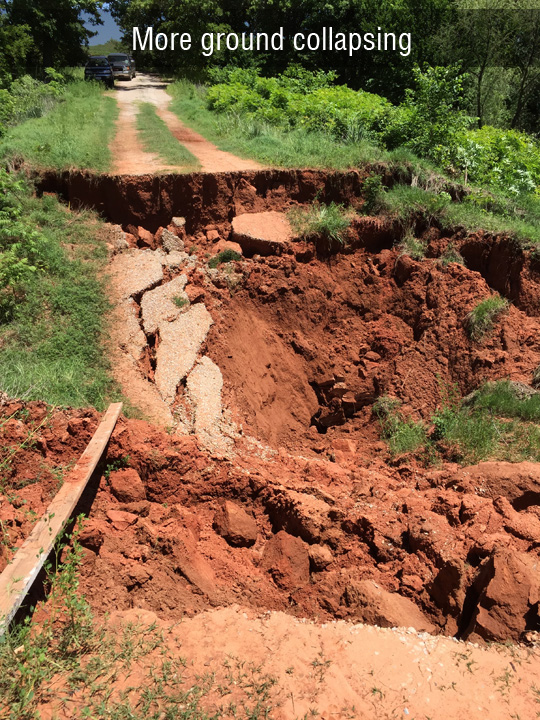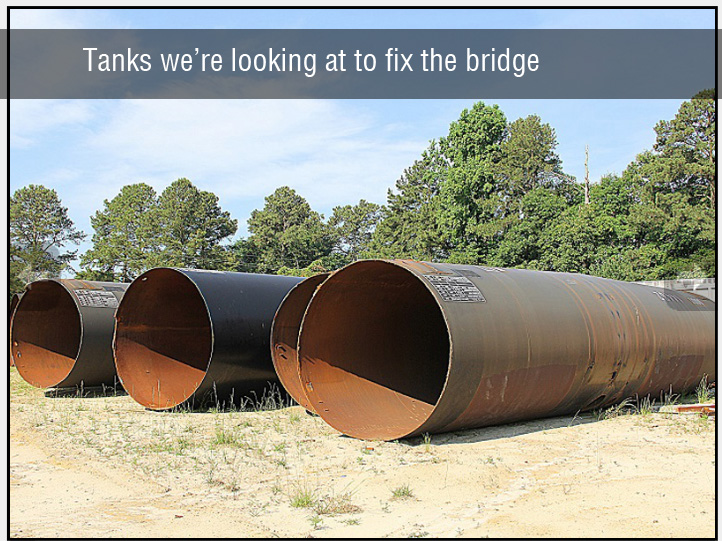 Video taken the evening before the bridge collapsed.. Water overpowering the bridge and flooding through.
Video taken on Mother's Day - my brother sent us this showing the bridge destruction.
My husband flew down to view the damage and figure out what to do to get it fixed - showing video of the grounds around it continuing to collapse.
AND NOW IT'S GONE...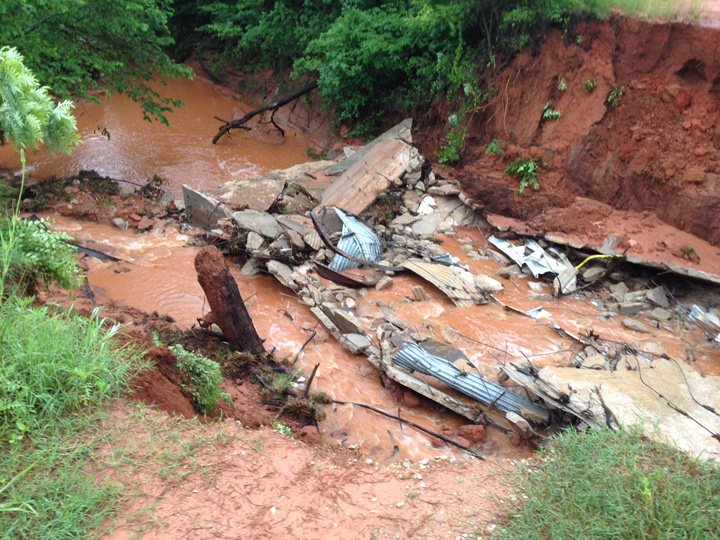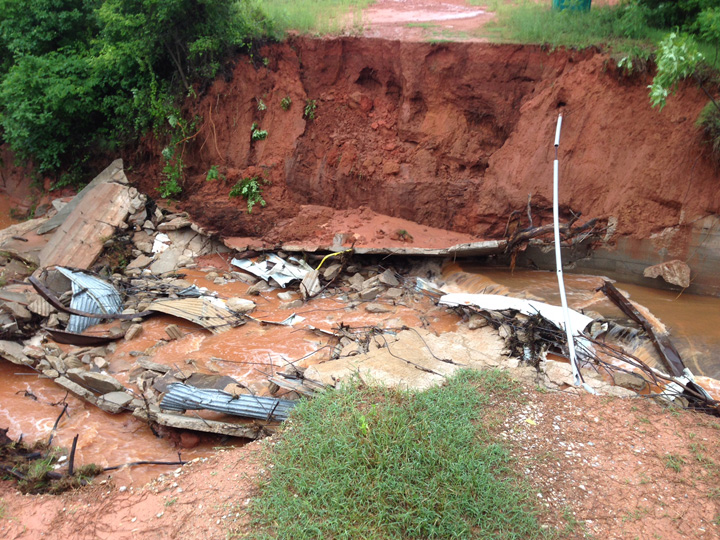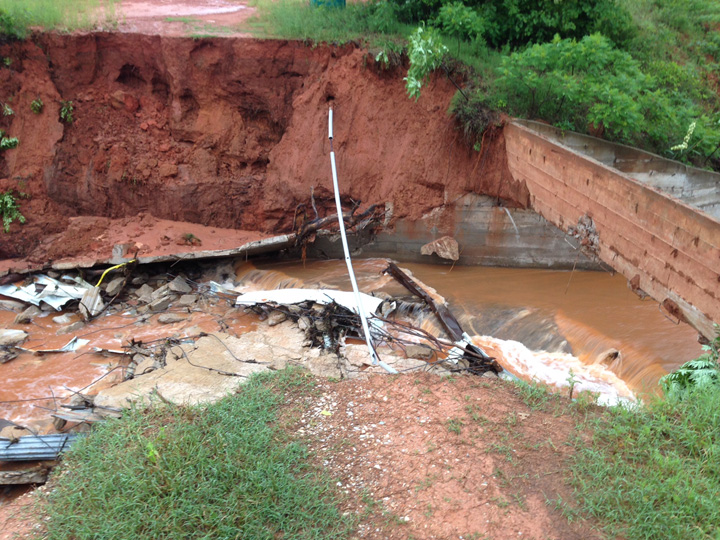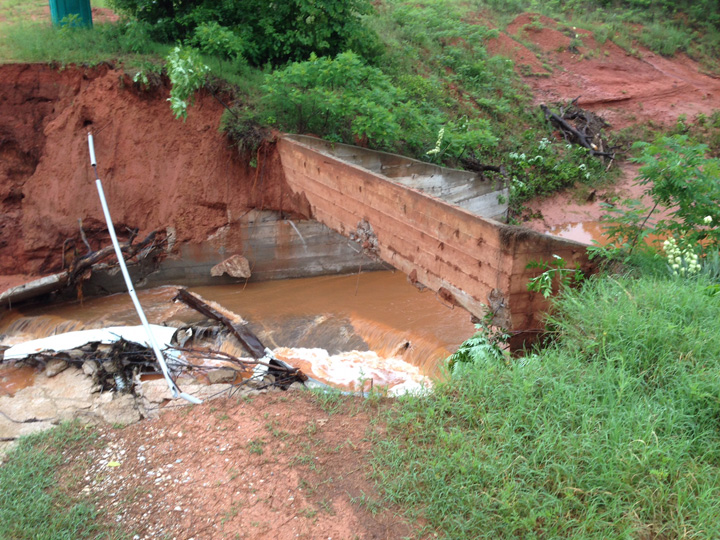 + Read More
Help spread the word!
 124 total shares
Be the first to leave a comment on this campaign.