A Journey of Healing Cancer Naturally
$8,650
of $35,300 goal
Raised by
87
people in 1 month

My name is Melinda Phoenix and I was diagnosed with Hodgkin's lymphoma. 


I am a mother of two very special 4 year olds, and it's very clear that I still have a lot of work left to do on this planet.





As an acupuncturist and primary care provider, I understand how damaging conventional treatment (chemo/radiation) can be on the body—leading to other diseases and cancers down the road.




Growing up and watching several family members with cancer, I saw firsthand how damaging these therapies can be (not saying people shouldn't do chemo/radiation) but what I realized is that this is not the path for me. Due to my traumatic experiences, I feel strongly that these treatments would only harm my body and spirit in ways that would be irreversible.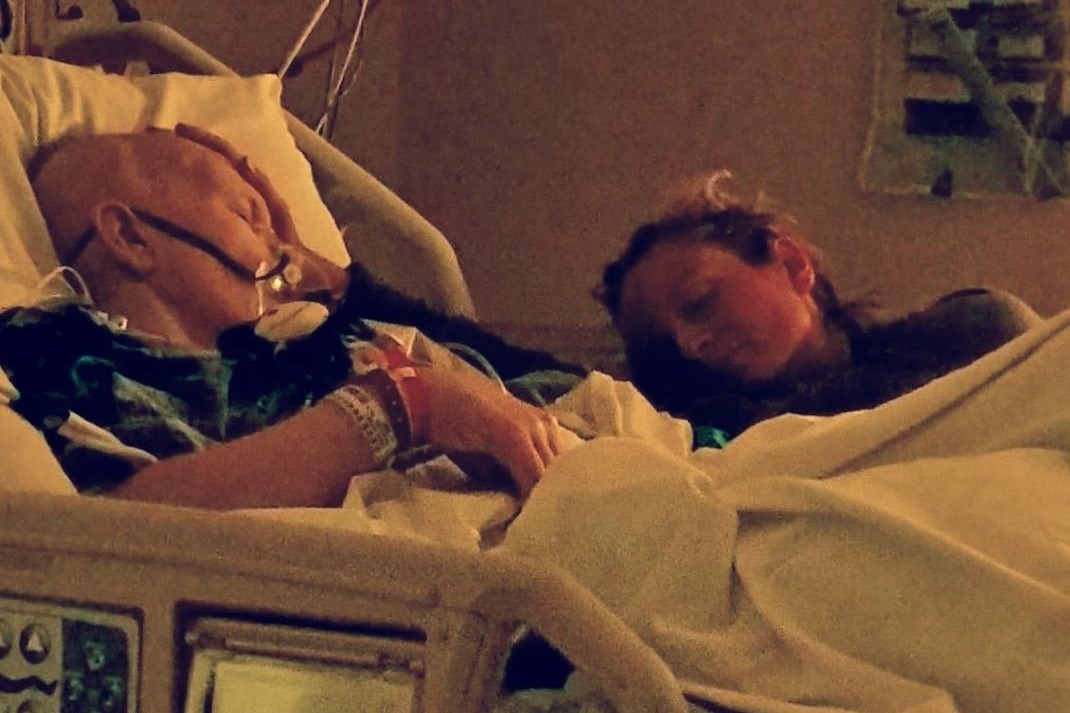 Not only that, but the specific type of cells that I have are very rare, and the chemo for it is (in my doctors words) "Barbaric". It damages blood vessels, the heart and can cause other cancers.

Once I was diagnosed I knew what I needed to do—I've been fascinated with alternative cancer treatment over the last 10 years of my study into medicine. As you can imagine, I've ramped up my research into this arena the last 3 months. In order to heal my body using natural methods, money becomes the only limiting factor I am now facing.





Friends and family initially offered to put on a fundraiser, but I was resistant as I didn't want to "waste" people's efforts if the natural route wasn't going to work for me.

However, I am happy to announce I just got my PET scan results back and the methods I have been doing the last 2 months has halted the growth of the cancer!!!!! 

                                                                                                          YESS!!!!
 


I am now ready to ask for help in this mission to continue to heal naturally, as my self-funds are now nearly gone and to continue forward and to utilize the knowledge I have—I need help.




There are centers I could go to, but would be around $60,000. So I've been able to figure out a way to cut the cost in half that by finding these treatments ala-cart in my area, and doing a lot of self-work on my own time at home (I have descriptions of everything I will be doing below)



Doing this forces me out of my comfort zone—to ask others (friends and even strangers) to give of their own valuable resources (the time it takes to click all the buttons and send funds my way).




However, I know that learning the lesson of how to ask for, and receive, help is part of my healing journey. I've been given such an incredible blessing--of not only being able to embody everything I've studied, but to work on the factors and lessons I have been needing to learn.

                                                                              Asking for help is one of these lessons.




If you feel called to my journey and wish to help, you can show this page to others and share whatever you are comfortable giving to support this healing path I am on.

 

Phew. ::deep breath:: Thank you.




---------------

Methods  of treatment

There is a vast array of ways to treat cancer. The main areas I have been focused on have been based around scientifically documented cases of cancer going into "Spontaneous Remission"-- The 9 key areas that all of these documented cases came down to are:

1) Radically changing your diet.
2)Taking control of your health.
3) Following your intuition.
4) Using herbs and supplements.
5) Releasing suppressed emotions.
6) Increasing positive emotions.
7) Embracing social support.
8) Deepening your spiritual connection.
9) Having strong reasons for living.

In addition to these techniques I am utilizing research around building up the immune system--as cancer cannot even begin if the immune system is turned on. In fact--we all have rogue cells that can turn into cancer in our bodies daily, but it's due to our immune system that they don't get the chance to continue to grow. 


So here are my steps:

Immune system/diet/supplementation/Enemas
Vit c injections: ($300 per with b vit) $1,200
Glutathione: ($400 per) $1,600
B17 Injections ($300 per) 1,200
Nutrition/diet (3 months): $1,500
Supplements (3 months): $1,500
Acupuncture: $1,600
Rife machine $4,000
Beemer matt $6,000
RSO oil $400
Mushrooms (tinctures and fresh): $1,200


Spiritual/mental/quantum physics: A big factor is in mindset--and what I've come to see as massively important is to take the time to really deepen your awareness of the foundation of your mind and physical life, and make the necessary shifts and changes that you've been waiting to make "someday".

Vibration treatments: $1,600
OHI healing center (2 weeks) plus travel: $4,000
Life bills 3 months ($6,000)
Lifestyle changes: stop being an academic-o-holic, re-focus on self healing and family (FREE!)
Daily meditation (Free!)


One area that is clear is that I need to have some big life events to look forward to. One thing I've been waiting for is to take the kiddos to Europe, once they are old enough. This trip has now been a big factor in my healing journey, and part of my daily excitement and planning of me being in full health to go. I want to bike with them in the super safe bike-centered country of Holland for 2 weeks.

Part of me was nervous about asking for community support for this, but from the research I have done, doing events like this is a big part of the healing journey for many people. (And I'm making sure to keep the budget as low as possible, basically to cover the flight).

Family Healing Trip: $3,000





Unknown expenses: $3,000

I know along my journey there will be therapy options that appear that I don't yet know about. I wanted to make sure to budget those in.





Grand total to heal one's body: $35,300


                                                                      THANK YOU, THANK YOU, THANK YOU!!


+ Read More