Write Is Right: Kalamazoo
$510
of $2,200 goal
Raised by
23
people in 43 months
My Life's Work Is Dedicated To Abuse Survivors
I have written about my abuse and how I learned hope in the worst of times. Let's get my series off the ground at the Book Bash so I can encourage others to write!
What Is Write Is Right: Kalamazoo?
I'm a writer, musician, educator, and an abuse survivor with a big story and an even bigger idea. Essentially, I am in the midst of modeling the very thing I want to facilitate for abuse survivors: writing in order to heal. Write Is Right: Kalamazoo is a major step toward that end. But what is Write Is Right?
For many like me who are unable, for whatever reason, to verbalize their own abuse, writing can often be the right alternative. It is also a right few abuse victims think they are entitled to: revealing their story. I've dared to write my story, and the process has been incredibly healing. I will turn around and facilitate writing workshops for others using my model.
The workshops will be called "Write Is Right." It's a simple idea, but a book series and preparing workshops is a big undertaking with many steps along the way. Right now it is time for me to begin appearing publicly with my series, and I can't do this step alone. I am reaching out for help so I can get to The Great Lakes Book Bash in Kalamazoo, MI and continue my work.
(Please read more about the entire Write Is Right project, of which Kalamazoo is a part, as well as about my books, music, and more at
http://www.johnemilaugustine.com/write-is-right.html.
)
Why Fund This Trip to Kalamazoo?
In order to accomplish my goal of facilitating writing workshops for abuse survivors, I must continue to build a reader base for my book series. The Internet has proven to be a good start, but as a teacher and performer, I need to get out there with people. The Book Bash in Kalamazoo, MI is a perfect jump-off point. It is a reader/writer convention that is close to my house, and it will mean an enormous step in presenting my work to the greater public.
Getting into the Book Bash is obviously more than I can afford, so I need help. With the cost of the convention, travel expenses, and my own supply expenses, I could never afford to do this on my own. However, I know with a little help from people who understand my cause, I can continue my life's work helping people. I have done a lot on my own, but this is one step with which I could use a hand.
What I Have Accomplished So Far
In 2012, I took my own Facebook messages, which were written to a friend in an abusive relationship, and turned them into a 70,000 word novel. It was the story of my own abuse. It was helpful enough to my friend that she encouraged me to self-publish it. To protect my family, I used a pseudonym and self-published on Smashwords with absolutely no fanfare. Nobody knew about it.
Within the next year, I had a three-book series, a small fan base, blog talk radio interviews, and two publishing companies courting me. As it turned out, my book series dealt with subjects that were extremely important to a lot of people: spousal abuse, divorce, the definition of marriage, challenges of blending families, marginalization of the poor and sick, living with PTSD, the definition of a parent, and the effects of custody disputes on children.
I chose a small publisher, Master Koda Select Publishing, and I now have second editions of my first two books professionally published with three more in the works. My wife now fills the role of my accountant, and I have a team of devoted volunteers who work tirelessly and selflessly to get my message out there, and that message is hope, love, and understanding even in the worst circumstances. I have been humbled beyond measure by my growing team of volunteers.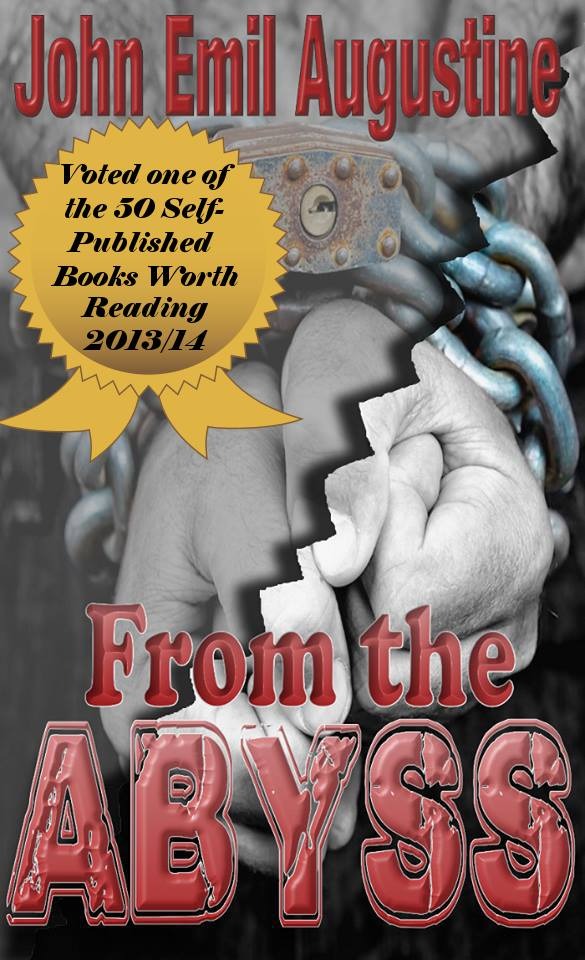 The book series itself has turned out to be basically an entertaining qualitative case study. A psychiatrist named Lana Lee said this: "I have become so impressed with some of his defining of human nature, I have highlighted them for my own understanding. Why? Because I am a psychiatrist always in training, and John rocks."
I am realizing I am onto something with this endeavor. People need this. I have no question what I am supposed to do with it. The Book Convention in Kalamazoo will mark my next step, and that is meeting potential readers in person. Unfortunately, at this point I am barely breaking even with sales and advertising. I could use a boost.
My Message to Everyone Reading This
If you are in an abusive relationship, get out. Period. I know how improbable that sounds, but I have been there and I have crawled out. You can too. Things will begin to get better when you do. If you know someone who you suspect is in an abusive relationship, be a friend. When the opportunity presents itself, help your friend. And if you have any inkling that you are abusing someone, send me a note to johnemilaugustine (at) gmail (dot) com. Let's figure out what's happening and make it better. No judgment, just help.
If you feel strongly about healing abuse, please help me with Write Is Right: Kalamazoo. I won't let you down.
Love and Mercy,
John Emil Augustine
Budget
Hotel Room: $200/Night plus taxes for 2 nights = $448
Hotel parking: $15/night for 2 nights = $30
Gas: $415 for 1000 mi round trip
Three days of food for two: $300
Entrance fee/half table for signing: $135
Books: $300
Show supplies/giveaway items: $250
Shipping: $190
Administrative fees: $132
Breakdown of Prizes for Sponsors
$10 donation (Bronze) = Big Book Mark with a thank you note (limit 20):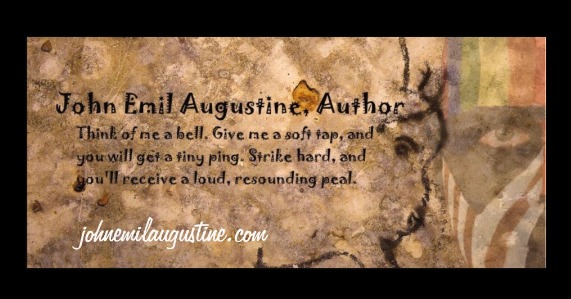 $25 donation (Silver) = A signed copy of From the Abyss (limit 25) and a Big Book Mark (limit 25):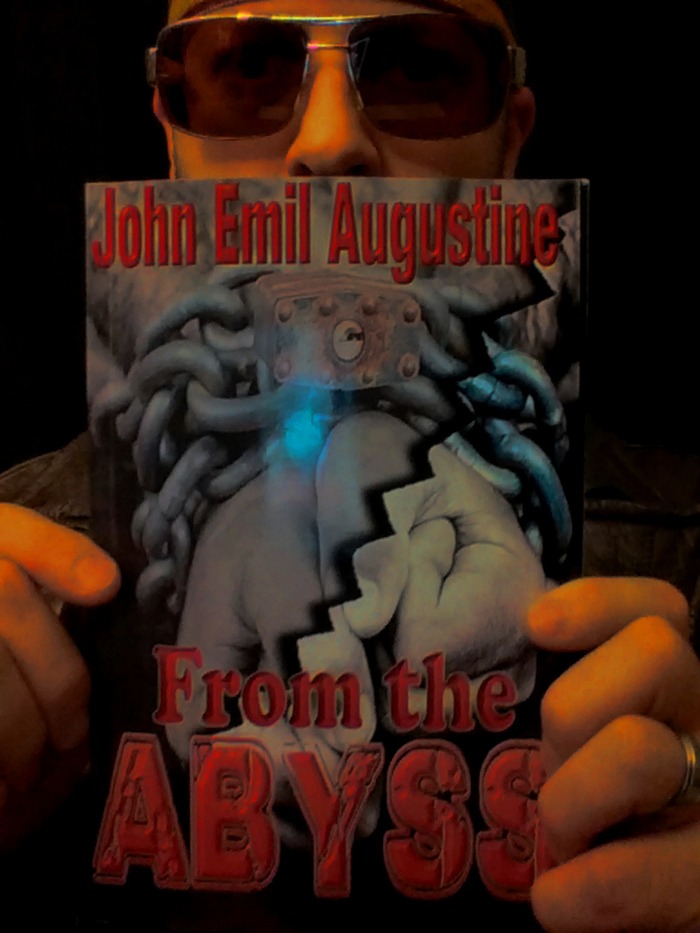 $50 donation (White Gold Special!) = Tote bag (limit 5), signed copy of From the Abyss (limit 5) and a Big Book Mark (limit 5):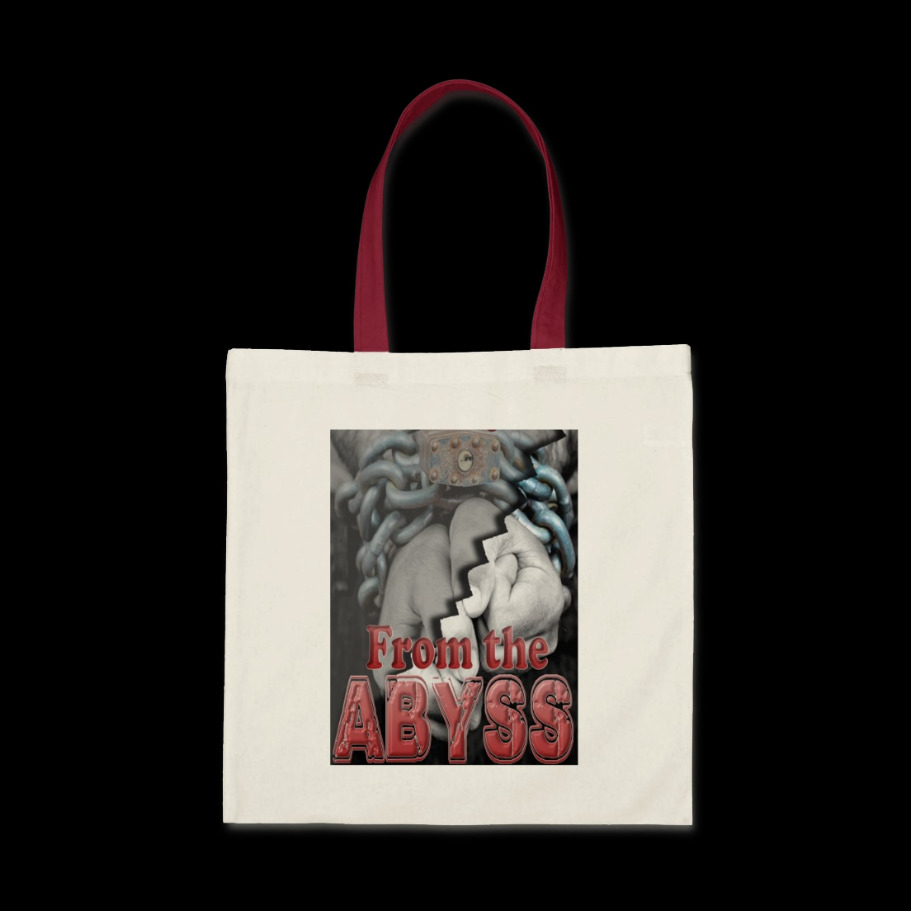 $100 donation (Gold) = Choice of Tumbler Mug or Beer Stein (limit 10), a signed copy of From the Abyss (limit 10), and a Big Book Mark (limit 10):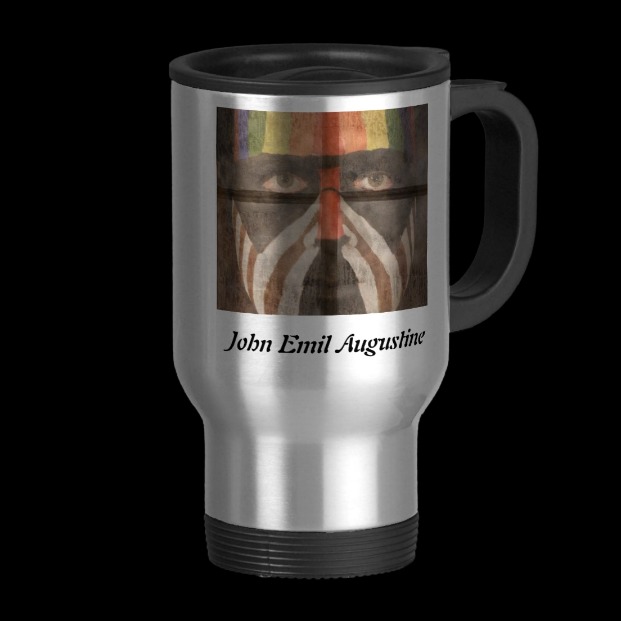 $250 donation (Platinum) = Commemorative porcelain JEA Record Logo Plate (limit 5), choice of Tumbler Mug or Beer Stein (limit 5), a signed copy of From the Abyss (limit 5), and a Big Book Mark (limit 5):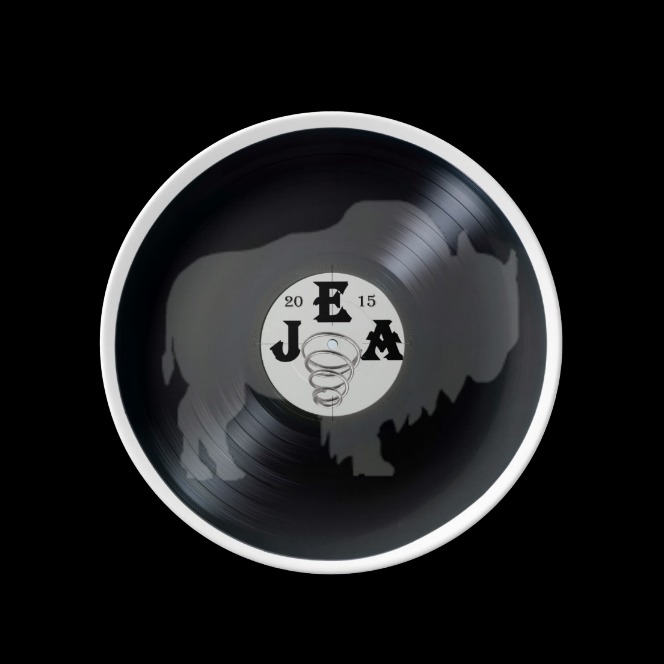 Road Trip Challenges
My wife and I are used to road trips, so we are prepared for the usual problems go along with driving ten hours, which is how far we need to go. For break downs, we have AAA, and I bring a box of tools we may need. We have regular maintenance done on our vehicle, so we have that preventative measure going for us. We tend to be early to everything, so we habitually plan our time schedule for SNAFUs. And I am bringing the best road trip partner I know: my wife. One way or other, we'll make it.
Childcare Challenges
My parents have agreed to take our kids for the time we are gone, and my brother and his wife will be their backup. Our kids will have a better time than we will. Our neighbor will pet-sit. She has my brother's number just in case.
Time Off from Work
This could have been a challenge, but having already put in for the time off and having had it approved, we are set to go as far as our day jobs are concerned.
Ordering/Bringing Supplies for the Show
This may be our biggest hurdle. However, with the advanced notice we have, everything we need to purchase can be done over a year's time. As an accountant and obsessive planner, my wife leaves me very little to worry about.
Sending Out Prizes to Backers
I work in shipping. Sending the prizes will be the easiest part. I still have to pay, of course, but I can handle the logistics easily. I often send out prizes as an author when I host events.
+ Read More
Be the first to leave a comment on this campaign.