Adam's Call to Seminary
$1,150
of $5,000 goal
Raised by
8
people in 42 months
As most of you know, I have decided not to return to teaching this school year. My faith is an important part of my life, and I have decided to pursue a call into ministry. I will be attending the Lutheran Theological Seminary at Philadelphia for the next three years. While this has been a difficult decision to come to, I truly feel that I can continue to make an impact in people's lives…just in faith, rather than in theatre.
Why would I give up everything in my life to pursue a call to seminary? It is true, my life is blessed, and I am so thankful for the opportunities God has given me, thus far. However, I have found that the Spirit comes in many forms. The Spirit can comfort and offer peace. The Spirit can inspire and bring joy. And often, the Spirit can disrupt and challenge contentment. The disciples were commanded to put down their nets and follow Christ. They were not asked to finish what they were doing, get their affairs in order, and when convenient follow Jesus. Likewise, I need to stop waiting for the perfect time to listen to the Spirit. I need to stop making excuses on why I am not ready. I can no longer ignore this voice within me, saying that there is something greater to which I am being called.
This fall, I will attend LTSP as a full-time student in a special Master of Divinity Cooperative program. This means that while I am a student, I will also be a part-time intern (vicar) in a cooperating congregation. The cooperating church, Trinity Lutheran, is located in Astoria, NY. That's right...I will be working in New York! I will attend my classes at the seminary, Tuesdays-Thursday, and work at Trinity, Fridays-Sundays, keeping Mondays as my Sabbath, my day of rest.
The pastor of Trinity and I have had several conversations, and it seems that our partnership has a lot to offer both sides. I will have the opportunity to preach once a month, will be given Spanish lessons to better communicate with some of our members, and be given guidance from the LGBT pastor on leading a progressive, urban church. I will be able to use some of my gifts, as the church has a growing congregation of families and young adults, but lacks strong youth and young adult programs. Trinity is also interested in expanding its music and arts ministries, with which I am thrilled to assist!
I truly feel that this is where God has called me to be, and I am very excited to begin this new chapter in my life. This is where I come to you, my family and friends. I find it a little weird to ask for financial assistance, but have been encouraged to do so...so here I am. Many people has offered wonderful words of support in my decision to pursue this call. It is my hope that, for those who are able, there will be a desire to offer financial assistance in my pursuit.
Due to my commitment to the Co-op program, I do not have the time for an additional part-time job to cover the costs of school and life. I am fortunate to have receive a half scholarship from the ELCA church, Fund for Leaders. As part of the Co-op program, Trinity is covering the other half of my tuition. For this, I am very thankful. Tuition, however, is not the only cost for a seminary student, and my situation is a little different. Since in will be going to school in Philadelphia and working in New York, I will have housing and living costs in both cities. Along with transportation costs between the two cities, and living expenses like food, health insurance, laundry, phone, etc...the cost of seminary can really add up.
In my years of teaching, I was able to save some money that will help with these costs. Trinity has also generously covered most of my housing costs in NY, while the seminary has offered financial aid for most of my housing costs at school. Between the two, this is a big help.
Even with Trinity's and LTSP's support, my budgeted debt each year of school is just over $10,000. I have Federal Direct Loan that will cover this cost, while I am in school. Yet, graduating from seminary with $30,000+ debt, while beginning as a first-call pastor, will be a difficult debt to pay off.
So I look to you. To those who have overcome the hardship of student loan debt. To those who recognize the need for passionate and innovative leaders in the church. To those who have the means to support God's work through me, I humbly ask, that if you feel moved to do so, you would consider financially supporting my call to ministry. Every little bit helps, and a bunch of small donations can add up. I have no idea how much to set as my goal...a couple hundred dollars collected will help pay for a plane ticket home during my school breaks. A couple thousand, means I can reduce my overall debt with which I will graduate. I know that many of you give to great causes...perhaps, my education and my ministry could be a cause that you would like to support.
I am looking forward to this new adventure, and am confident that God will bless my journey, as He has always guided me as I use my gifts to glorify Him! Your gifts and support are greatly appreciated. However, more than your financial contribution, your prayers in this exciting, yet kind of scary, transition in my life are needed the most! Prayers for strength in the difficult times, prayers for wisdom during exam times, prayers for reassurance in my times of doubt, and prayers for joy with each new experience that come my way!  Thank you for your love and support...God bless!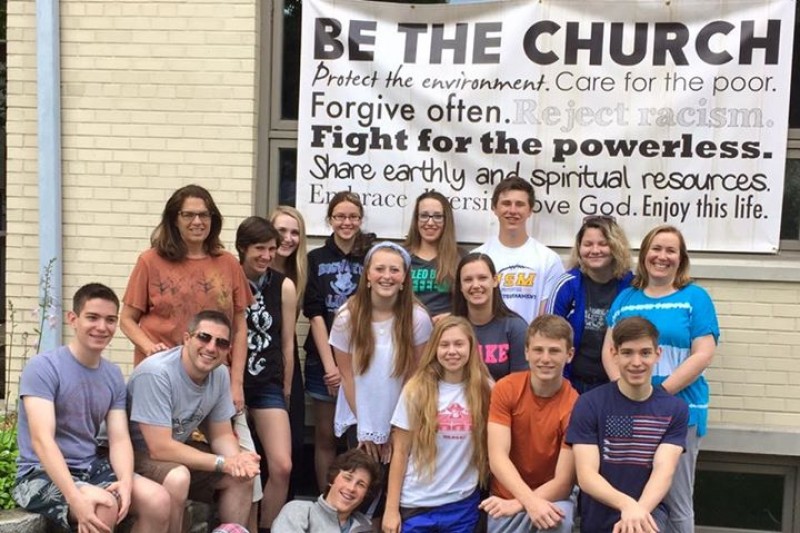 + Read More
Be the first to leave a comment on this campaign.