21
7
Help me beat PTSD. I want to live!
$535
of $100,000 goal
Raised by
18
people in 8 months
Hello, my name is Dusty Davis. I am from Buhl Idaho butI am currently stationed in Dexter ME. I have been active duty Army since 2001. I have moved all over the United States and been deployed three times as a truck driver. I served in Iraq Twice and Afganistan once. My highest medal is a Bronze Star. My favorite past time is wood working. It helps me stay centered. Recently my family of six and I were forced to move in to a camper trailer in Harmony ME. This was a very stressful situation. It was extremely hard to watch my children sell their beds and toys. But they did it without a complaint. We have been in the camper for two years now. And we finally saved enough to buy the land we are living on. I have been battling PTSD for four to five years.And with all the other stressors and no outlet for the stress I started feeling that if I were gone it would make it alot easier for my family. So I tried to take my own life. My wife and friend intervened  and got me to a place that could help me start to level off. I am now on many diffrent medications that I take daily. And that is no way to live. I can't go grocery shopping with my family, Christmas shopping, out to eat or even my sons football games without drugging my self up. My wife and I have made a two year plan to build a house. But our finances will not allow a shop. So I am now swallowing my pride and desperately trying to come up with the money it will take to get a shop and a few starter tools so I can have a safe place to re center and hopefully find out who I am again. I have less than a year left in the Army before they retire me. So now I need your help to give me back my passion and "HELP ME BEAT PTSD!!"
My plan is to buy four 45ft HC metal shipping containers. I'll lay out a cement pad with a frost wall and set two containers on the pad. Then weld those containers together. Stack the other two containers on top of those two and weld them to the bottom containers and then to each other. Forming and air and water tight seal. I will cut a hole in the ceiling of the bottom containers and build  a stairway to the second floor. Then everything will get framed in with 2×4s and sheet rock. Wiring and many many plugs will be installed along with plumbing for a sink downstairs and a bathroom upsatairs. The first floor will be all shop. The second floor will be storage for wood that I have cut and needs to dry. I will need to put a pitched roof on so the snow will slide off. My plan will give me a safe place to re enter and calm myself when my anxiety flares up. And with any luck get me off of all this medication. My hope is to open it up to other vets with the same problem. I am calling this project Twisted Willow Collections. Because I had a willow tree with a tree house in it that was my safe spot as a kid. This is how I will use your donation.
1. Four 45ft HC metal shipping containers @ $4,500 a piece = $18,000
2. Cement slab with frost wall $20,000.
3. Electrical installation $10,000
4. Plumbing $10,000
5. Lumber and sheet rock for framing and roof $10,000.
6.clearing trees stumps and rocks and adding backfill for a road. $15,000
7. Startup tools $15,000.
PLEASE HELP ME NOW! My wife and kids need me. I cant slip back to the dark hole I was at. I am thanked daily for my service to our country. People go out of there way to shake my hand and say thank you. Some pay for our meals in restaurants and some just give a simple hug. For 18 years I did not ask anything from any one when I was called to service. I did my duty with the upmost honor and am very proud to have been able to serve. But now is your call to service. I desperately need your help to make this dream a reality. I need your help to bring joy back to my family. You are the only ones that can help now. You counted in me for so very long. Now I am counting on you. I need your support. All I ask is you take 1min right now and donate a minimum of $1. I know there are still good people in the world today. SO PLEASE DONATE TODAY.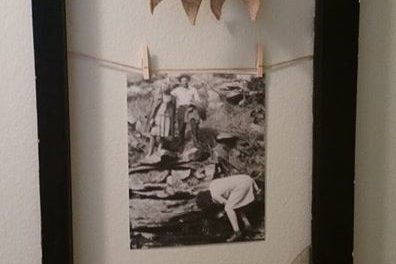 + Read More