Abdi's Tuition Fund
$6,050
of $6,000 goal
Raised by
52
people in 48 months
I'm Abdullahi's "adopted" grandmother.  He adopted me after I taught him how to read English.  I want to share his story with you. 
Abdullhi has ALMOST enough in scholarships  from a small college in Pennsylvania and  several small scholarships based in Seattle.  He did really well in his freshman year (2014-15), getting a B average. This is  amazing given that he grew up in a violent and unstable refugee camp in Kenya. He had to learn to read, write, and speak English and to navigate American culture in a few short years before tackling an American high school. His family is very supportive and really big (7 living siblings), but they live in a housing project on two intermittent part time salaries. He needs to raise $6000 for books and the rest of his tuition this year. (This doesn't include toothpaste and laundry soap!) This summer he has decided to become a physical education teacher, so he can help the younger kids in his housing project get the same opportunity he has managed. He's been a great coach for the little ones over the years. Would you be willing to donate $50 to $100 to help this smart, charming, bundle of energy make it through another year of college? He's going to need a few donations of $500 if this is going to work. If this is someone you would like to support, please send the link on to others of like mind. And anything will help!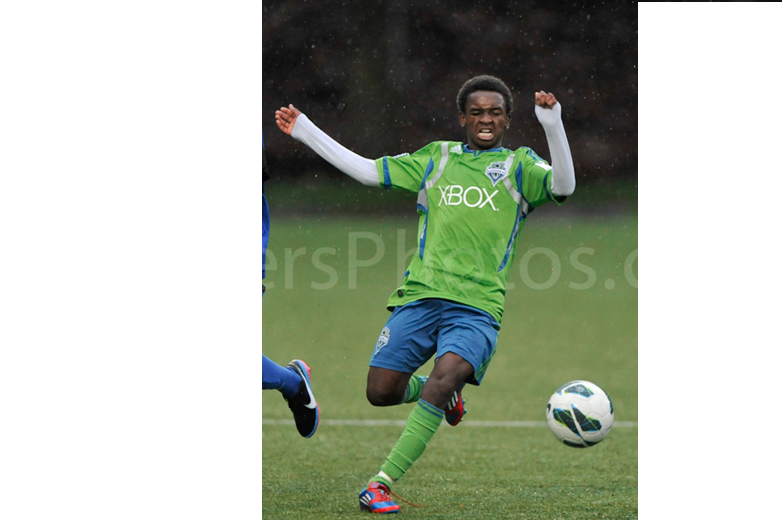 Here are some of Abdullahi's words from his college application:
          "A refugee camp is more horrible than the worst ghetto in the United States.  I know going to college is going to be really difficult for me, but because of all the things I've experienced in my life, I know I will be successful.  In the refugee camp, every single night it was terrible for my family because we were scared to get shot or robbed. The people who lived outside around the camp robbed, killed, and did whatever they wanted to do. They had guns.  We bought our meat from them such as goats, chickens, camels, and cows. Whenever we had weddings, family reunions, and funerals, we bought their animals for food. They used to sell to us in the morning, and at night, they came with their guns and got their animals back.
            "September 15, 2003 is a day I'll never forget because those people entered my Uncle Ahmed's house to rob him. When he heard their steps, he grabbed a big stick and turned off the lantern. He waited until they came half way inside the house. Then he swung his big stick, and they shot him in the liver. There was blood everywhere. Tears were dripping like a rain. Everyone in the neighborhood got up from their sleep when they heard the gun shot.  Lots of people came to my uncle's house, saw the damage and started crying. Watching my uncle get rushed to the hospital with lots of blood on his body is one of the worst things I have ever seen. Every now and then that moment pops right back into my mind and tears start coming out of my eyes.
           "At the age of eight I had a job. In the camp, we didn't have flushing toilets. We used to dig a hole as deep as a two story building. My job was to dig some of the hole and carry the sand to the lake. I used to do that just to get a meal.
            "My first day in an American school, I was really scared about how I was going to make it back home safe. It felt like a new world. It was also really hard for me to understand what the teachers were saying because I barely spoke the language. I stayed after school everyday for two to three hours studying, reading, writing, and speaking.  I thought coming to America would make my life easier, but it made it harder.
           "In high school, I played for the best team in the city. It was really difficult for me to get to practices and get all my work done. All my teammates had parents or teammates who could drive them to practice and back home, but I caught the bus every day after I finish my work at school.   
         "Experiencing the things that happened in the refugee camp and the US has helped me not to give up when I am going through challenging things in my life.  It doesn't matter how many times life knocks me down. What matters is how many times I can get back up and do what I believe in.  I know going to college is going to be really difficult, but I know I will be prepared for everything. No one in my family has ever been to college, and I want to change that pattern. I want to be the first one in the Abdi family to go to college.
        "My whole family never had the chance to work with knowledge. The only work they could do is physical things with their hands. The kind of work all my family had was a job to earn money.  I've never heard them saying positive things about their jobs. I want to get the job that I enjoy and not because of the money. I want to go to a job not because I have to but because I want to.  
         "I live in a housing project, and it's a really poor neighborhood. We have lots of athletes that don't have the little helps they need to make the next step forward. I played almost every sport when I was in middle school, and I have connections with my coaches. When the kids came up to me and asked for help, I helped them. Whenever they had problems that I wouldn't be able to help them with, I called my coaches to ask them for help. They gave me the solution to solve their athletic problems, and we kept moving forward. The reason why kids in my neighborhood take sports seriously is because that's the best way to go to college. We don't have any money to go to college, so we need as many scholarships as possible.  I love helping because I believe that the more we help people the more help we get. I want more kids from the housing project going to university. Being a PE teacher will help with that."
Lycoming Alumni should not contribute to this fund as that is an NCAA violation.
+ Read More
Update 2
44 months ago
Share
WE DID IT!! We were able to cover this year's tuition for Abdullahi. With all the support and encouragement we received, we really hope we can help the young man with the next two years of tuition. He has a 25K gap and is looking for scholarships to apply for, looking for summer jobs (and winter break jobs, and spring break jobs, and...). We have also started a second campaign so that others can help him out. With so many donations in the first few days, we are all quite hopeful. If you want to send the link out to your friends and family:
https://www.gofundme.com/Abdi-s_Tuition
Thanks again. You all are amazing.
+ Read More
Update 1
47 months ago
Share
Hello friends, new and old. We are almost there. Anything that is donated over the goal will go to begin filling the gap for Abdi's junior and senior years. We are all so grateful for your support.
+ Read More
Read a Previous Update
Be the first to leave a comment on this campaign.