Too Real For TV funding.
$50k
goal
Campaign created
8 months
ago
www.TooRealForTV.com/Store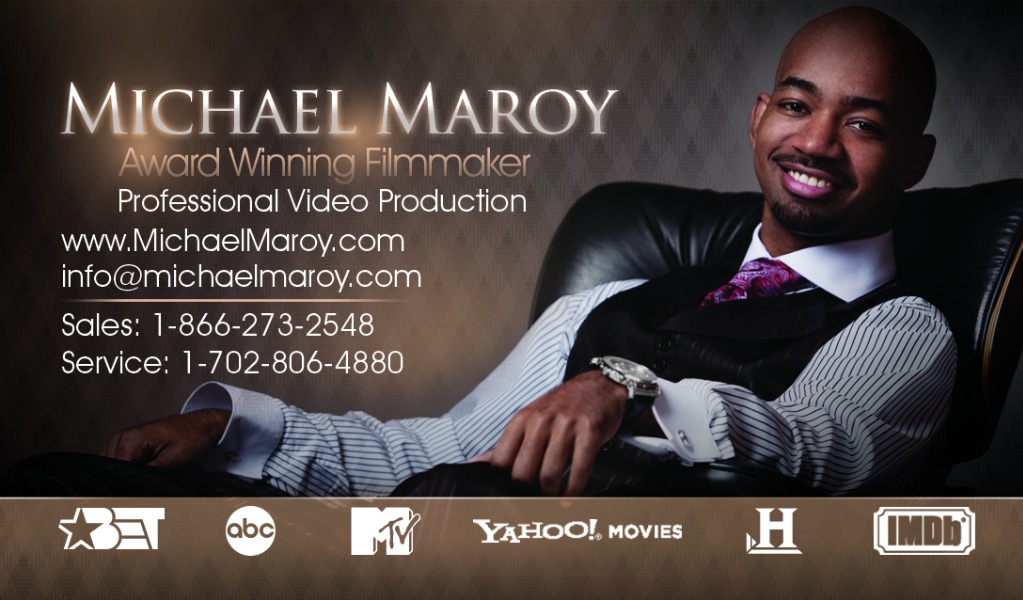 Work Reel
My name is Michael MAROY and I have produced & directed 13 films to date.  I have also filmed numorus music videos, commericals and exclusive interviews. I have been featured on ABC`s 20/20 with Diane Sawyer. And I have licensed exclusive footage to filmmakers and several networks such as The History Channel, BET, ABC, Disney, and more.  All of my films have been self produced with  the help of some creative financing and fund raising from sponsors, understanding investors and generous fans and followers. I have been very fortunate, to produce and self distribute films that have reached people all over the world. 
www.toorealfortv.com/services/michael-maroy/
         Over the years I have had non exclusive distribution deals, but I have never had a production deal with any studios. All of my films have been produced by me under my own #TooRealForTV imprint.(registered trademark) And this is where it becomes difficult to keep producing films in the pipeline. Everything I need to make films I have to come up with myself. I dont have a big studio behind me to go to and ask for funding to get the equipment needed, expenses paid for travel, payment for crew, artwork etc etc. Making a film is not an easy task. Especially if you want to do it right without cutting corners. And I strongly beleive that there is no substitue for quality and no excuse for lack of it. 
www.toorealfortv.com/services/
       This brings me to this Go fund me campaign. I love making films. And I would love to make a film on many subjects that people request from me but its always a question rather I can come up with funding, secure distribution or get a film acquired by a major network.  This Go fund me campaign is to help the #TooRealForTV machine keep running, in addition to the sales of the films, apparel and merchandise currently on my website. I am not sitting around unemployed begging for money for nothing. No, far from it. I am simply a filmmaker doing exactly what all filmmakers do, and that is raise money to finace their films. Simple and plain. If you are a fan of films and would like to help finance some cool films and possibly give input on some ideas for new films it would be greatly appreciated if you donate.
The purchase of a Red digital cinema camera and drone is on my current wish list. Renting is cool but God bless the child that has his own. I want to shoot all of my footage in the highest quality, including my youtube videos. All of the footage has the potential to reach the big silver screen and I want to be fully prepared. And being equipped with the proper gear also opens doors for bigger opportunities. Please be sure to follow my blog updated daily with #NewsYouCanUse http://toorealfortv.com/blog/
      Also another great benefit of donating is the funds will help employ others. I spend a great amount of money hiring others to help produce my films from additional camera men & women, graphic designers, replicators, photogrpahers, production assitants, web developeers, bloggers, rent and buy equipment & gear and more.  And ultimately I want to use funds to rent theaters all over the country to screen the films I have produced. In addition to my films a lot of my material  is used for content on my youtube channel in the form of exclusive interviews and short films that can be viewed for free at www.Youtube.com/TooRealForTV  so please go subscribe to my channel.  
    My gratitude for any donations made will be greatly appreciated. I am working on benefit packages to give people that donate. As well as giving credit as producers and contributors for large donations. And I  will give away some cool gifts to humble donations like DVDS, digital downloads,  Hoodies, T shirts, jackets, skateboards, backpacks and more. All the things that are currently listed on my site for sale at www.TooRealForTV.com/Store  Every dollar counts. I love to get on the phone or communicate through emails or letters with potential contributors. So if you or someone you know are considering donating please feel free to contact me.
www.TooRealForTV.com/company-info/
    Truth be told I have never wanted to "seriously" be anything other than a Filmmaker, so I am very greateful everyday I am able to live out my dreams and provide high quality, entertaining, informative content. And I thank everyone that contributes to that dream by purchasing my films or donating so I am able to make great films people enjoy. My goal is to Document, Educate, Entertain, Intrigue and Inspire. May God bless you all.
http://toorealfortv.com/contact/
+ Read More
Help spread the word!
 6 shares on Facebook
Update 1
Posted by Michael Maroy
2 months ago
Share
It's 2017 and need your support in turning up a few notches.
+ Read More
Help spread the word!
 6 shares on Facebook
Be the first to leave a comment on this campaign.