MARRIAGE EQUALITY!! vs Tony Abbott
$1,015
of $1,000 goal
Raised by
36
people in 31 months
"WE WILL FIGHT HIM  [Tony Abbott]  ON THE BEACHES!!"

I'm DAVID BARROW -- an INDEPENDENT Candidate

...BOTHERING...

TONY ABBOTT in Warringah (NSW Northern Beaches) for 2016 fed election

I'm running a totally negative campaign
AGAINST Marriage Discrimination.

We need all our politicians to do their job for Marriage Equality with a free-conscience vote in our Parliament NOW!

Not delayed Plebiscite which is:
* costly (over $160m)
* non-compulsory and non-binding
* unnecessary

I've paid my $1,000 candidate ticket to bother Tony Abbott in the Warringah 2016 fed election: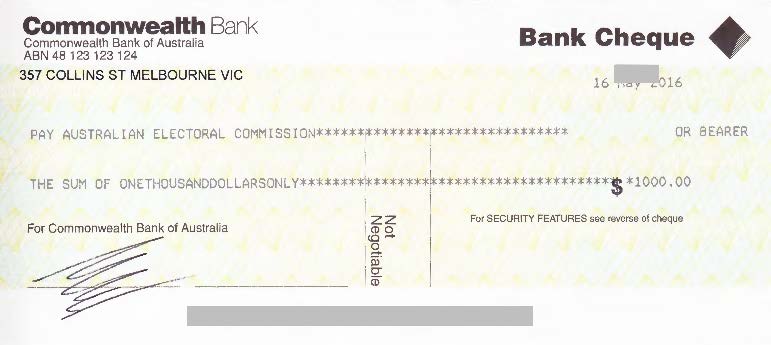 My prospects of winning are... SLIM (somewhere between nil and very negligible).

But I will raise plenty of positive awareness for Marriage Equality.

Would You like to share a ride on my $1,000 ticket with a kind donation?

All support appreciated.  Thankyou.

It's a hand up, not a hand out...

...in days when not all politicans are worthy of spare change: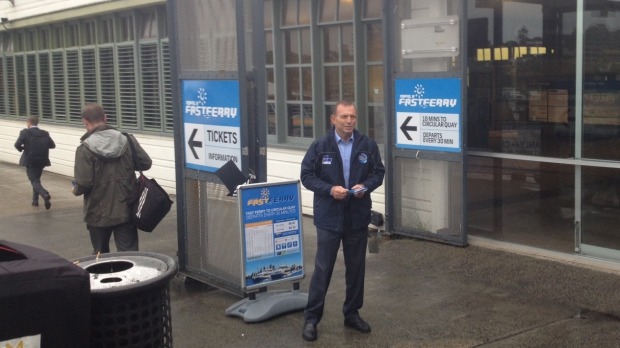 Lonely former PM Tony Abbott on Manly Wharf, WARRINGAH:
"Buddy, can you spare a dime?"

David Barrow, 2016 Independent Candidate promise:

"WE WILL FIGHT HIM ON THE BEACHES!!"

----------------------------------------------

ABC Election Profile (forthcoming)

Barrow was disendorsed by Family First in the 2010 federal election in the Victorian seat of La Trobe after publicly stating that families must include gays and lesbians for equality. As this took place after the ballot papers were printed, he was listed as a Family First candidate even though he campaigned as an Independent after also probing a switch to the Australian Sex Party. La Trobe became one of only two seats captured by Labor in 2010, allowing Julia Gillard to lead a minority government. Barrow was a self-represented party in Andrew Bolt litigation which ran for 4 years until it was settled when an application for special leave to appeal was before the High Court. Barrow is campaigning from Victoria as an interstate fly-in-fly-out candidate for Warringah. He holds a Juris Doctor law degree from RMIT University; a B.Com honours degree in accounting and finance, B.A. honours in philosophy, and a B.Litt in English literature at the University of Melbourne. He is a CPA Accountant who runs a small business arranging testamentary trusts for willmakers.

Election Website:  www.andrewboltparty.com  (seriously)

Authorised David Barrow 63/135 Cardigan St, Carlton Vic
+ Read More
Update 1
31 months ago
Share
Good News! AEC confirmed 100 WARRINGAH locals nominate Me INDEPENDENT Candidate 2016 Fed Election
And I've smashed through $800 of kind support!
Campaign website:
www.andrewboltparty.com
(seriously)
+ Read More
Be the first to leave a comment on this campaign.