The IT Girl Musical
$3,375
of $3,700 goal
Raised by
25
people in 52 months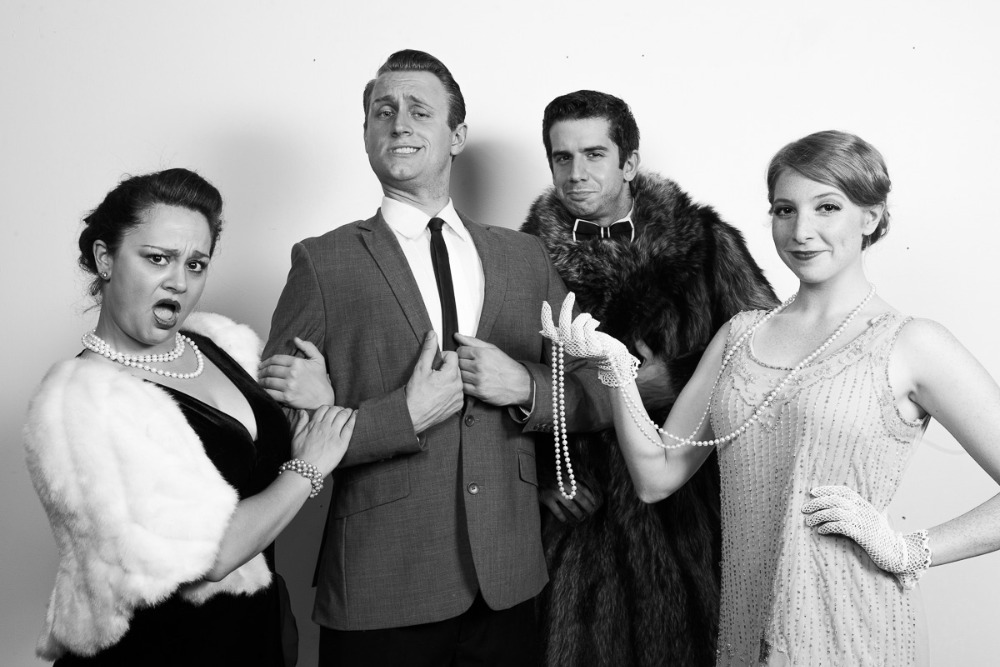 WHO'S GOT IT?
DramaNatrix Productions
is proud to present the Canadian Premiere of
The It Girl
. We are a new female partnership focused on engaging audiences with fresh modern musical theatre while emphasizing on creating more roles and opportunities for women in the industry.
DNP is a
profit share
. What does this mean? If you support the show, then we can pay our award winning team.  
WHAT IS IT?The IT Girl
 (book by Michael Small and BT McNicholl, Music by Paul McKibbins and Lyrics by BT McNicholl) is a musical tribute to silent movies and to the original IT Girl, Clara Bow.  Based on the
1927 Paramount Picture "IT"
, this upbeat comedy is about a sassy department store clerk who captures the heart of her new employer with her elusive and thrilling quality know as IT.    
WHERE DID WE GET IT?
We are a
sustainable
theatre company. We have procured free recycled wood for the set, borrowed casters for the main set pieces, bought the costumes from thrift stores or borrowed from other theatre companies and have been given free rehearsal space thru
THE ARC.
We will not be having paper programs as these are often just recycled so we will be using the movie screen (as it is an integral part of the play) and having our program as a visual addition to the entire theatre experience.
      We have already been seen on
Shaw TV
as part of the Vancouver Pride Parade.  We will be showcased in Print and TV media and will also appear on local radio stations and podcasts.  And of course we have an active and ongoing Social Media campaign including Facebook, Instagram and Twitter with hundreds of followers to date.
HOW DID WE GET IT?
      The producers have have already invested 
$12,000
of personal funds plus volunteered hundreds of hours of our own time.  
Where did this money go?
-Rights for IT               -Venue Rental           -Set    
-Costumes                    -Props                           -Advertisment
What's left to purchase?
-Technical Fees          -Truck Rental            -Insurance
     The typical costs of mounting a major musical are generally upwards of $20,000.  Our budget is estimated at only $16,000 so as you can see we have done an excellent job of keeping costs down.
WHY SHOULD YOU GIVE IT?
As a new partnership, we are not able to apply for grants for our first production.  We are coming into the final stretch and time is of the essence... we need to turn to you, our friends and family for your support, whether it is $5 or $500 we will be forever grateful.  In return, there are many perks to being a DNP sponsor.  Check out our wonderful prizes that are attached to your donations . 
Want to Buy IT for the Night?

We have group and block ticket rates available. Please email
dramanatrixproductions@gmail.com
for more information.
We assure you that every single penny that you donate will go towards making this production the best Canadian Premiere that Vancouver will see this year.
DramaNatrix Productions...
Crackin' the Whip on Vancouver's Theatre Scene!
+ Read More
Be the first to leave a comment on this campaign.