Team Camy fighting Leukemia (AML)
$27,747
of $20,000 goal
Raised by
332
people in 30 months
Arrangement details at:    
bit.ly/TeamCamy
Join us to support
 Camy Smith
 as she begins her fight against  AML (Acute Myeloid Leukemia).
There are lots of different types and subsets of cancer. Camy has received a confirmed diagnosis for AML. Don't bother googling it or looking up stats. Cancer sucks PERIOD.  She has an incredible medical team that is working hard to give her the absolute best care, advice and treatment. It was detected very early and she is a strong fighter.  
Matt and Jenny will obviously need to take a lot of time off of work (some of that will be covered by FMLA - but a lot of it will not).  The money raised here will be used to cover the family's portion of the medical care costs that insurance is not covering and will help alleviate the financial stress brought about by this new situation.  
How can you help?
It took quite a bit of discussion (and the first of what will be many medical bills) to get permission from Matt & Jenny to share this story and ask for help.  While they are very private, it takes a village to raise strong and healthy children.  Thank you for being part of the
Smith Family village
! 
Prayers
- The family's faith is strong and daily they are reminded  to "Trust in the LORD with all your heart, and do not lean on your own understanding. In all your ways acknowledge him". - Proverbs 3:5-6 ESV  Please fill those prayers and thoughts with hope and love, not despair or sorrow.  This family is a blessed family - these circumstances do not change that.
Please send her 
cards
- especially cards with pictures if you can.  Pictures of you and your family, pictures you might have of you and her, or just a picture of you with a smile of your face.  Camy loves vivid colors (except orange).  Please keep in mind she is a teenager and doesn't need sadness, pity, etc.  Cancer sucks, life is awesome.  Celebrate her!  
At this time, please do not send flowers. Plants and flowers can harbor fungal spores that place patients at risk for infection.
Please do not drop off food.  She is a very picky eater (always has been) and Jenny & Matt simply aren't at home with a regular schedule to have meals provided at this point.  
If you'd like to send
gift cards
, here are some that would be helpful and used:            
Gas (Safeway & Sam's Club (Walmart))
Amazon (Camy just got her own account)
All of the love and support is deeply appreciated.  Please give grace and time to the family as they navigate through their day to day.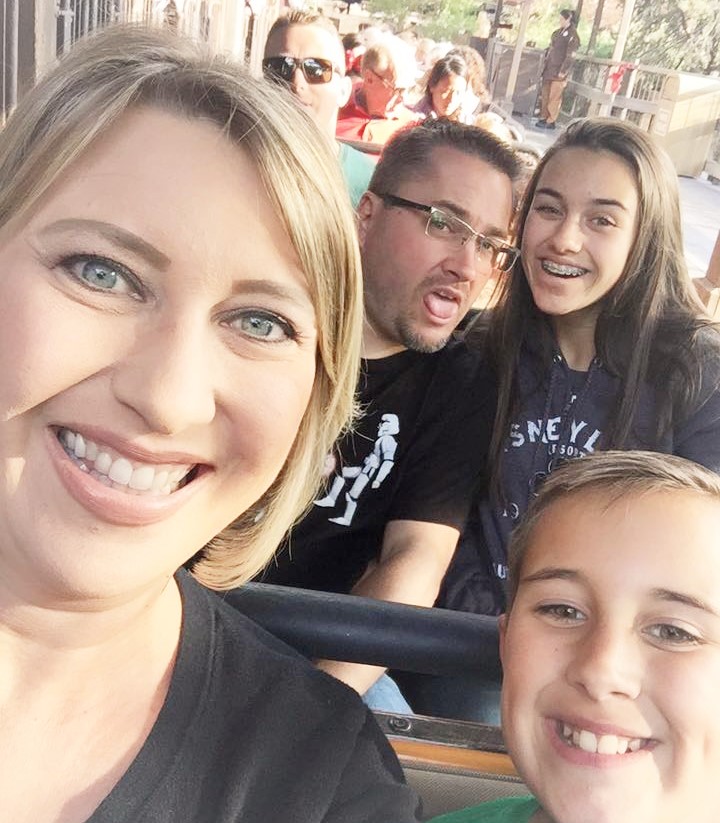 In this next section, I hope to answer many of the questions and concerns you might have.   
First of all, what is Leukemia exactly?  Here is a helpful video to understand it in simple terms:
Leukemia
 (click to watch short TED Talk).  
How did she find out?
She had a lingering cold, overall fatigue and some muscle soreness - not anything really obvious.  
Friday (4/28) Jenny called to make Camy an appointment to see her pediatrician.  Their next available appointment was in the afternoon on Monday (5/2).   The whole family was loaded up and went to the appointment so they could get some dinner and head to sports practices afterwards.
The pediatrician took one look at Camy and "knew" something was off.  Her coloring and overall look was concerning.  He took a quick prick of her finger for a blood sample and her hemoglobin level was 2 (normal is 15).  That led to six vials of blood being drawn.  
From there, things moved rather quickly.  An ambulance was called and she was rushed to UC Davis Medical Center Emergency Room.  (Why so far away?  The family physicians are part of the UC Davis network.)

In the emergency room, they needed to give her 4 liters of blood!  Her white blood count (what our bodies use to fight infection, etc.) was pretty much non-existent.  
This is the point when the questions began.  What was causing this? Anemia? Mononeucleosis? Crohn's? 
With a strong faith and in the hands of the amazing medical professionals at UC Davis, test after test - slowly, methodically, quietly (with no big blasts on social media), the mysteries of what was going on began to be revealed.  
Remember this started Monday night - her official diagnosis didn't happen until Friday at 5:02 pm.
This family of four is now taking a new path forward. This path is new and unknown, sometimes scary, most times s-l-o-w and full of waiting.  Though they don't like asking for help, they need it.  As a bystander I've watched the strength and courage of a 15 year old girl learn and try to understand such a truly adult thing. She is fierce and fighting to keep her happy, go-lucky spirit (she was born on St. Patty's for goodness sake). But in truth -  This is heavy.  This is scary.  This is life.
What is next?
Chemotherapy starts May 7th.  Remember, that is less than a week from when everything started!  She will remain in the hospital during this phase, until the beginning of June.  
Can you visit?
This is something that will have to be decided on a day by day basis.  It is suggested that she only have one visitor at a time - two max.  Please contact Matt or Jenny (via text) and they can let you know how things are for that day. Please be patient waiting for a response.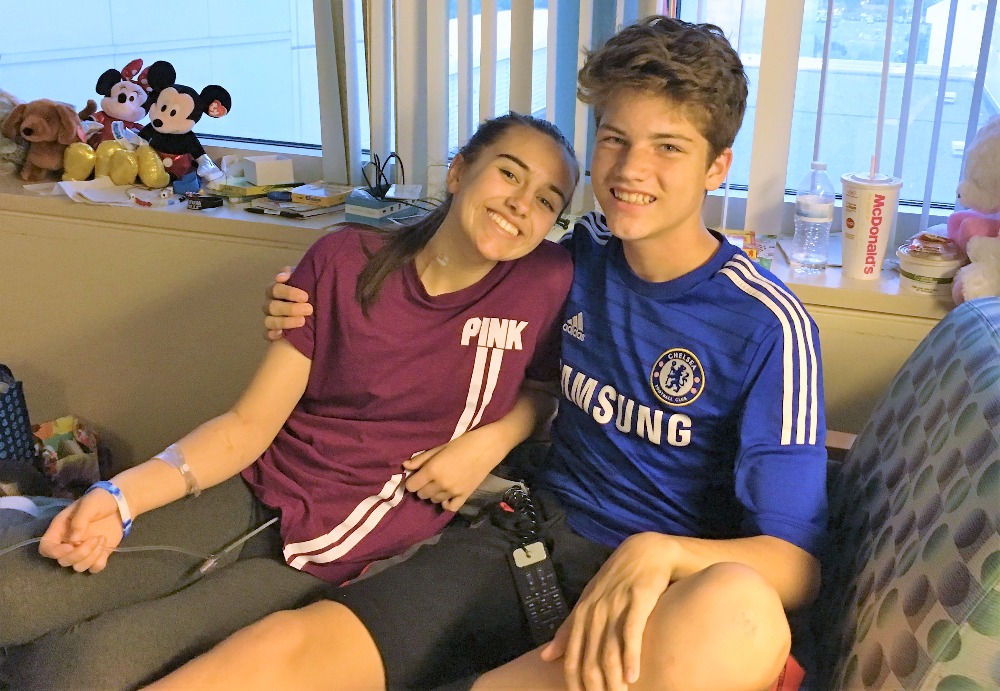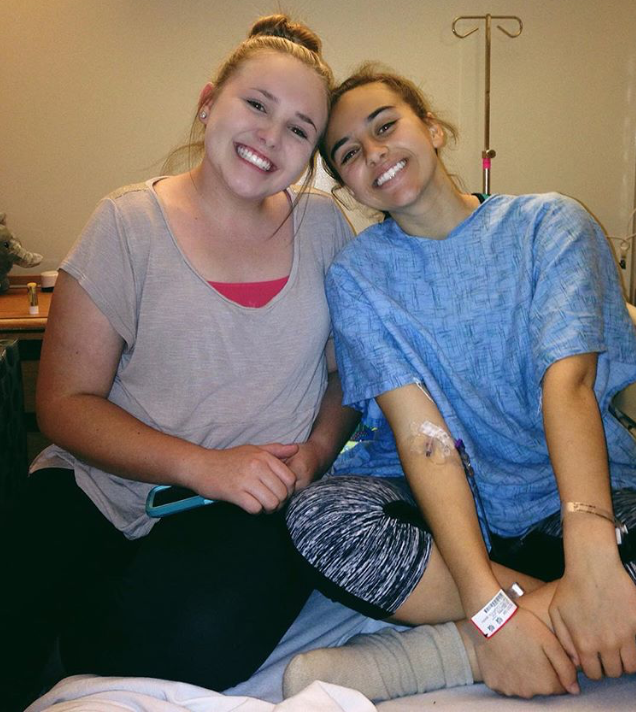 You might hear or see the term "BagelHater" and it is an inside joke for the TeamCamy family which you are now part of.  Camy hates using the words Cancer and Leukemia and she hates bagels.  Blood cells kinda look like bagels - so she refers to those cancerous cells as bagels.  Therefore we are all BagelHaters!  
Camy's future is so bright and we hope to help her keep that beautiful smile on her face and in her heart through this experience.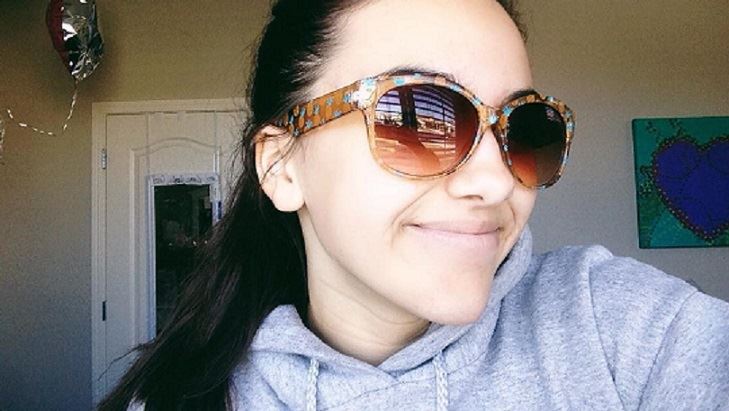 + Read More