Sweetie's Medical Fund
$2,150
of $2,500 goal
Raised by
79
people in 12 months
Link to Sweetie's News Video: 4-7-2016
SCOOP, Inc., a 501(c)(3) non-profit animal welfare organization is assisting a stray cat named "Sweetie" who the vet feels was severely abused by blunt force trauma to her face. The perpetrator is unknown. Various local rescuers went to a woman's house (who had been feeding Sweetie for several months) in order to catch the cat on March 23, 2016. Sweetie was caught and rushed to the vet, Dr. Jennifer Jaax, at Pleasant Ridge Pet Hospital in Cincinnati where Sweetie had emergency surgery to literally put her mouth back together.
A hard object, such as a golf club, was used to strike Sweetie with such force that it swiped the side of her mouth, knocked out teeth, shattered the bone under her gums, dislodged her upper gums from the palette, and left her palette dislodged from the roof of her mouth and filled with infection. This cat suffered for over a week with this injury—unable to eat or drink. Bone fragments hanging from her mouth were removed, the open wound was cleaned of infection and other debris, and then the gums were stitched back together to the palette where the bone and teeth no longer existed. Dr. Jaax made new flaps for her gum and it took nearly 35 stitches to enclose the area. Sweetie ate the day after surgery!
Sweetie is now recovering with SCOOP. Her two week post op vet visit showed that she is healing very well! She also has responded positively to antibiotics for a respiratory infection. 
SCOOP has a Sick and Injured Cat (SIC) Program for community members in which the medical care for sick, injured and abused stray and feral cats is funded. This program is made possible through a Joanie Bernard Foundation grant, SCOOP fundraising, and the compassion of the three vets at Pleasant Ridge Pet Hospital who see these stray and feral cats.
Sweetie's initial surgery of nearly $1,100.00 was covered by donations and SCOOP funds. She will need further surgery to remove teeth, as well as various blood tests.
All donations are tax deductible. Funds raised in excess of what is needed for Sweetie will be allocated to the SIC Program for other stray and feral cats.

You can also donate via check sent to SCOOP, Inc.; P.O. Box 46624; Cincinnati, OH; 45246-0624, or via PayPal on SCOOP's websites:

Website 

Facebook Page

Follow Sweetie's progress on SCOOP's facebook page.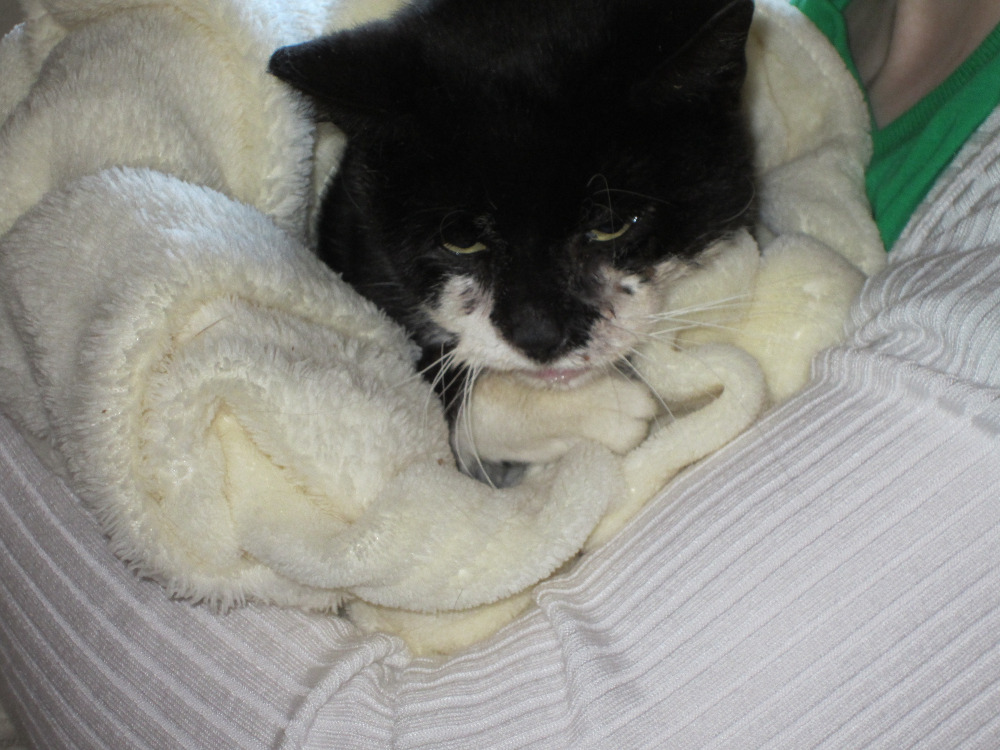 + Read More
Update 2
Posted by SCOOP Inc.
11 months ago
Share
Almost one week old now and Jaax is thriving although born at just 2.5 ounces. Sweetie is a good mom and allows her baby to nurse even though her trauma and surgery interfered with her ability to produce milk. This kitten is a fighter just like his mom! His goal this weekend: to weigh 4 ounces. We know little Jaax can do it!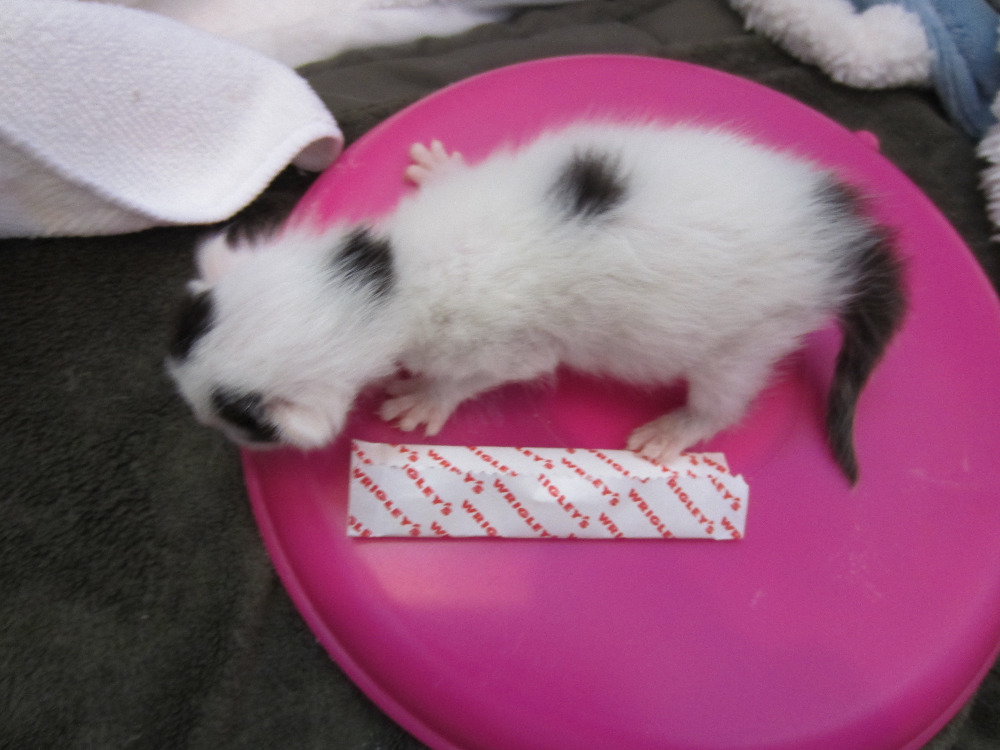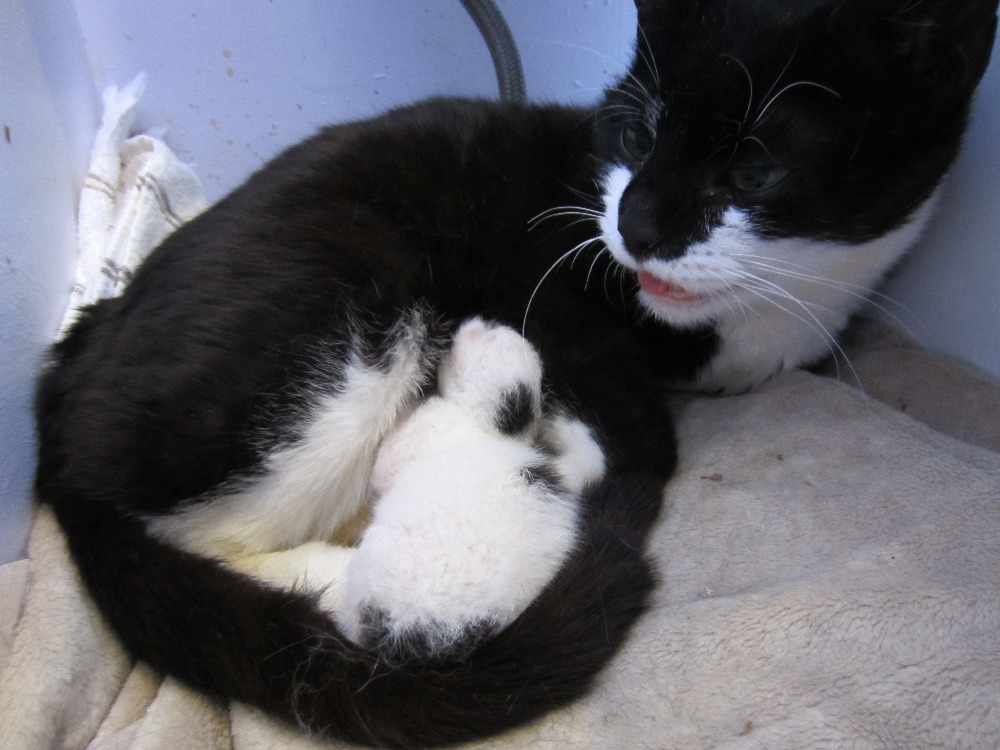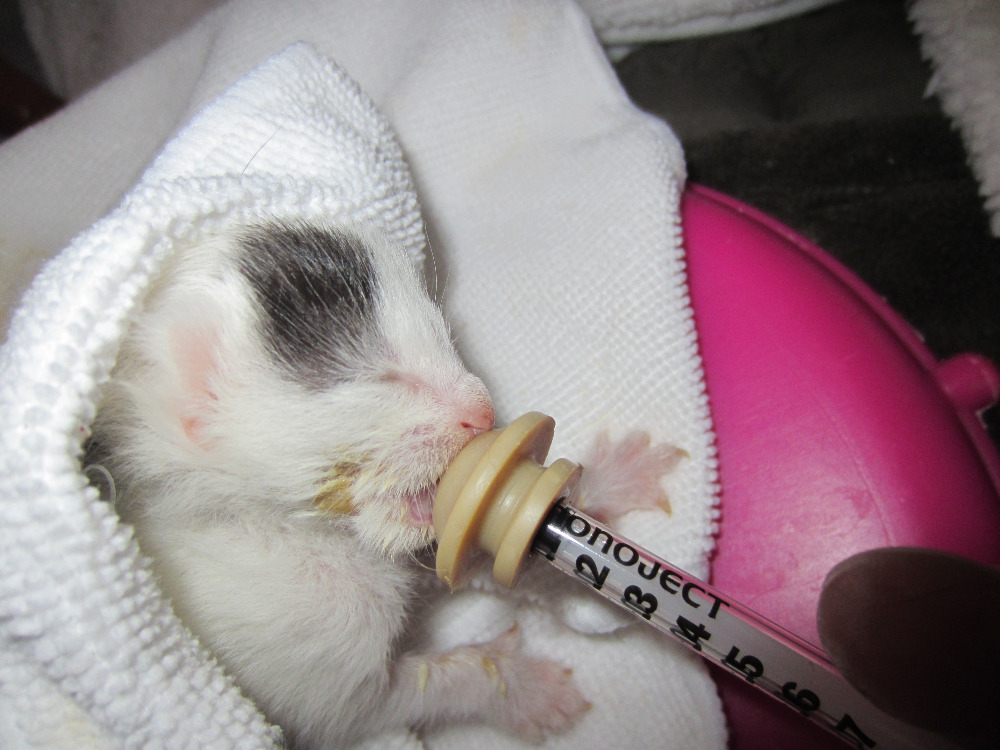 + Read More
Unbelievable update: Sweetie surprised everyone when she gave birth to a male kitten on April 30th--changing this story to two survivors of horrific abuse. Although unknown to everyone involved with her care, she would have been about 3 weeks pregnant when rescued. No pregnancy was apparent at any time. She weighed just 4 pounds upon arrival at SCOOP.

Despite his mama being without food for up to 10 days after her horrific injury from abuse that shattered her mouth and left her suffering, enduring a lengthy surgery and nearly 35 stitches, and needing many medications to survive, this little guy appears healthy although tiny at 2.5 ounces. She is unable to produce milk at this point so he's being hand fed. She is an important part of his team as she provides comfort and love to her baby.

This is a story not only of sadness and heartbreak over animal cruelty, but one of strength and fortitude that has left us in awe.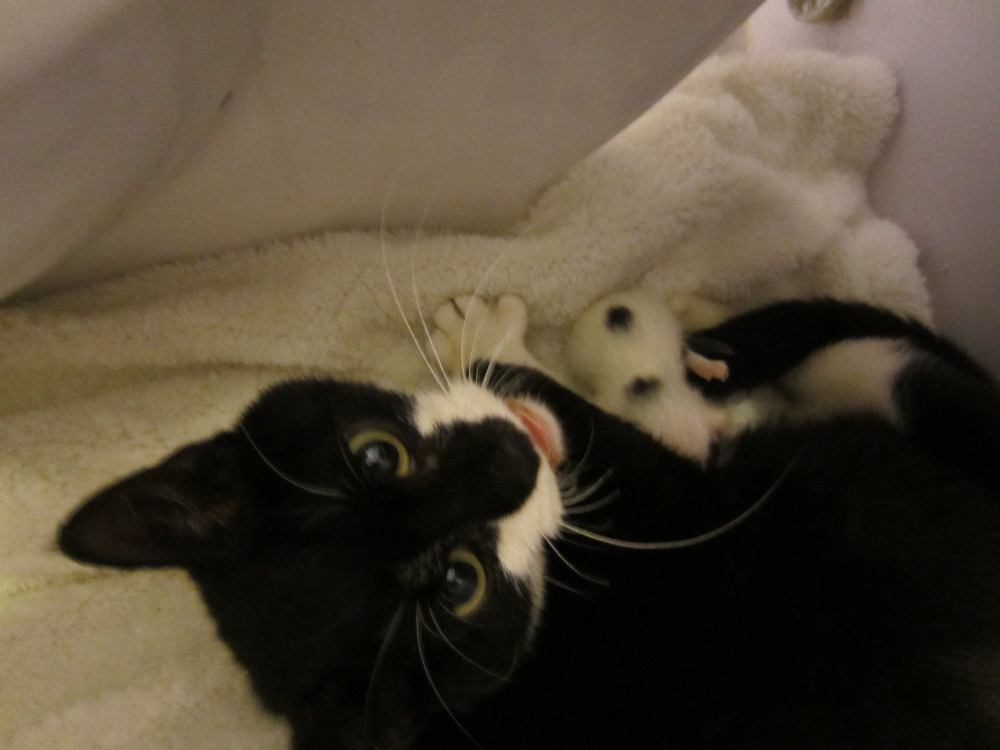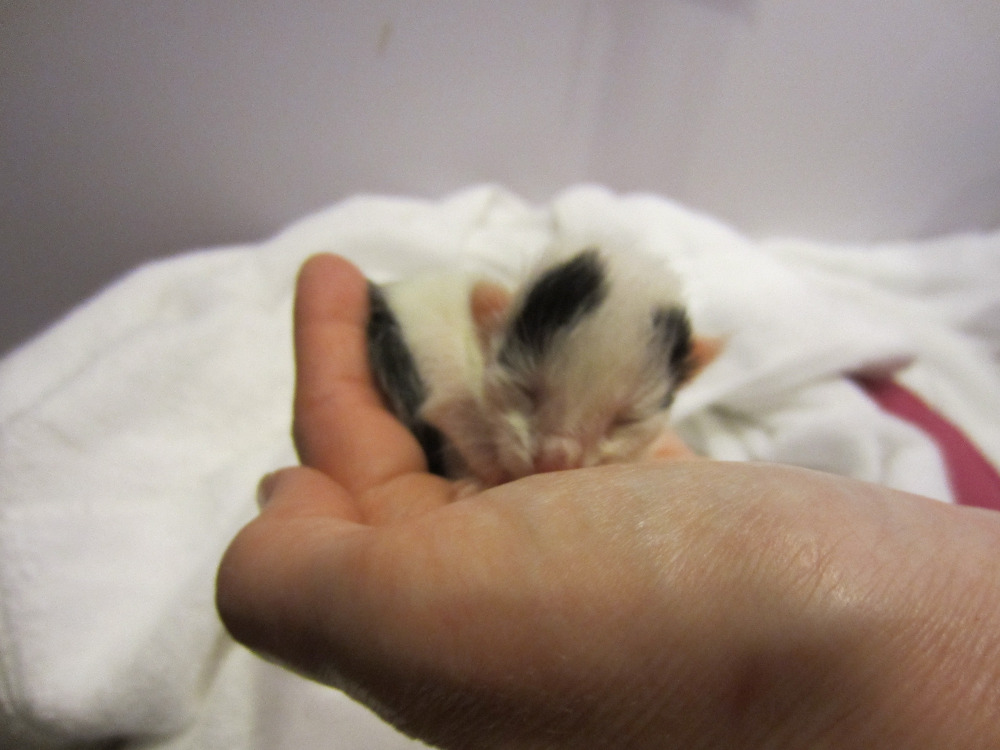 + Read More
Read a Previous Update
Be the first to leave a comment on this campaign.