13
16
Stand With Survivor Voices
$595
of $4,300 goal
Raised by
12
people in 3 months
Created November 23, 2017
I SURVIVED A CULT, AND I'M USING MY EXPERIENCES TO HELP OTHERS.
My name is Vennie Kocsis. When I was three years old, I was taken into an extremist, end-times cult, ending up in Alaska.  The childhood abuses other children and I endured are inexcusable.  These abuses included sexual, physical and mental trauma.

Cult leader Sam Fife, is on the far right, standing with his private plane and two of his Father Ministry. 

This is the last photo taken of me before my mother left with us.  I am two and a half here.  
The Abuse I Endured Changed My Life Permanantly 
Some of the conditions I describe in my memoir,
CULT CHILD
, still exist on these compounds today.  Not a day goes by that I do not think about the children living there and wonder if they are alright.  This is the passion which lives in my heart and cannot be extinguished.
I want to educate the residents in this area, so they are not lured into an environment through which their wallets and minds are drained and their children left vulnerable. 

I Am Still HealingNow, forty-five years later, I am going back to Alaska to revisit the past and tell my story. 
In August of 2018, cult experts and ex-members of Sam Fife's Move of God cult, will hold an educational conference in
Fairbanks, AK
, to inform the residents about the story behind the compounds mysteriously still existing in the remote woods.  
A Link To Our August, 2018,Religious Abuse Awareness Seminar In Fairbanks: 
2018 Spiritual Abuse Awareness Seminar
Below is a recent Google maps photo of the entrance to the compound where I grew up.  The remote environment created a feeling of helplessness in me as a child.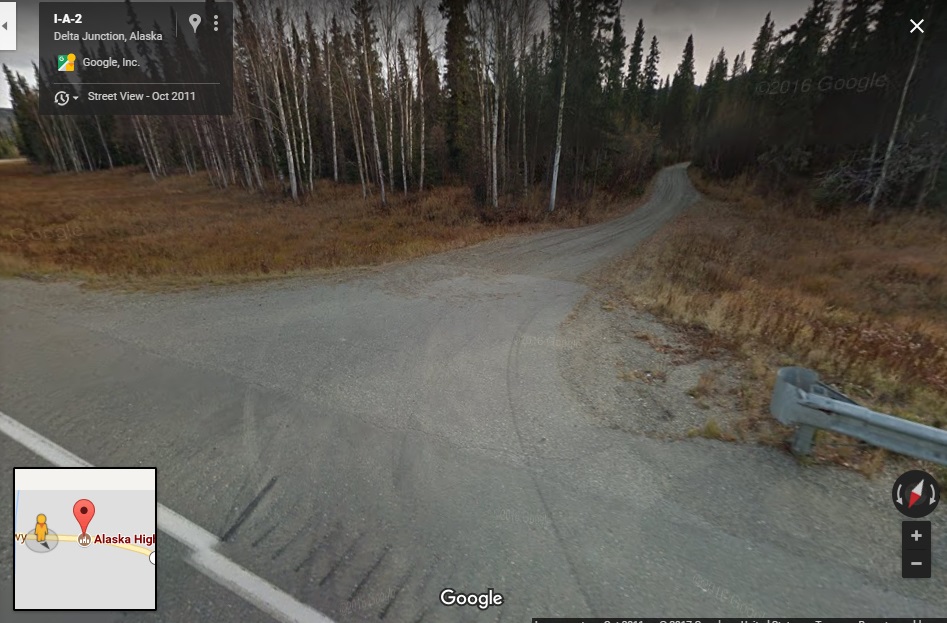 My Goals: 
I want to share my story for the sole purpose of education.  I want to share my creative processes to help others who need an outlet for their trauma.  Since this will be the first time I have explored the areas where so many memories live, we will document this journey, starting with the preperation before we leave, and compile our expedition into a documentary.
To give you a feel for my video story telling style, this is the CULT CHILD book trailer I created.

My best friend is my support person, always here for me as I actualize my passions. 

How We Will Use Donated Funds:
* Round trip plane tickets from Seattle, WA to Fairbanks, AK for myself and my friend (safe person)
Frequent Flier mile donations welcome and will be deducted from the overall fund amount
-
Deadline March 2018
* Hotel accommodations for myself and my friend -
Deadline June 2018
* Rental car service for myself and my friend -
Deadline June 2018
* Funding for film and electronic equipment needed to record the journey to be made into a free short film which will launch in 2018 -
Deadline for equipment purchases is May 2018. We need some basic equipment such as stabilizers, a tripod, backup batteries, and a few lenses.
Donations may also be mailed to: 
Vennie Kocsis
2661 North Pearl St. #258
Tacoma, WA 98407
Our documentary will be set for release in the Spring of 2019.
Donations of $1000.00 or more:* Producer Credit in the film* An original framed piece of art by Vennie Kocsis (view art at: Vennie-Kocsis.pixels.com)* An autographed DVD* An autographed copy of "Cult Child" and the sequel, "Rise of Sila", also set to release in Spring 2019 500 -999:* Donation Credit in film* An autographed DVD100 -499:* Donation Credit in film* An autographed copy of "Cult Child"1-99:* Donation Credit in filmSharing:
We appreciate every share we receive.  Please use hashtag #SurvivorVoices when sharing as much as you can!
More About Me:
Vennie Kocsis Official Website
Thank You!
Your support for our endeavors means everything to me.  To be able to travel back to the place which broke me and share what happened to me and so many other children, will be more than healing.  It will be ground breaking. Thank you for caring, for taking the time to read this story and for understanding my need to use creativity as a tool for education.
"You think they won't believe? Wait until I speak".  Vennie Kocsis
::self portrait::
#SurvivorSquad
+ Read More