Support IU Radio Network
$2,025
of $20,000 goal
Raised by
10
people in 62 months
Help Us Fund More Mini-Documentaries Like The One Above Titled: Flint Water Crisis: Real Stories, Real People, Real Life  - and more in the immediate future.
The Crowdfunding Campaign will allow us to upgrade our equipment, pay for travel related costs, professional video editing software, an updated computers, sound cards and much more. 
Shows on the Independent Underground Radio Network Include:

Our Flagship Show:
Independent Underground News & Talk w/host Monica RW
The Realist Politics Show: Penny's Politics w/Host Penny Sikora
Free-Speech Expert Show: Constitutionally Speaking w/Host Autumn Smith
Stand Up 4 Women Rights Show: 3WF - Third Wave Feminism w/Hosts Jenni & Becca
The Only Way Real People Stories Are Told Is By Independent Citizen Journalists Like Us - So Donate Today, Right Now -- and Help Us Hit Our $40,000 Goal or More.
 ***************************************************
Independent Underground Radio Network formed October 2010 as a small alternative news resource near Ann Arbor, Michigan.


On The Ground Photos - Lansing, Michigan - 1/9/15 #FlintWaterCrisis - Flint Residents Visit Michigan's Capitol Building Demanding Justice for the Toxic Water Crisis in Flint Michigan
      *******************************************************
Talk and/or commentary based political discussions are held twice a week on Independent Underground Radio LIVE streamed via the Blog Talk Radio network. In addition, the program is syndicated on iTunes, Stitcher, Tune In, Player FM, Blog Talk Radio , Google Play Music , Libsyn  and a host of other mediums.
Independent Underground Radio Live Host Monica RW & The Young Turks Founder/Host Cenk Uygur in 2015
    ________________________________________________________
To date, our show  has interviewed over 500 leaders, politicians, community activists and citizens, providing insight, thoughts and analysis on political subject manners. The program has received over 4.5 MILLION downloads and listens.



Independent Underground Radio LIVE  - Podcast Statistical Data in 2017 - with over 4.5 Million Listens
    ________________________________________________________
Although the show generally takes a Progressive Independent-Left minded political stance our first principle is the empowerment of People over Political Party.


 Independent Underground Radio Network Host Monica RW and former Vermont Governor/DCCC Chairman Howard Dean in 2013

********************************************************
Independent Underground News & Talk was the first and sole African-American Owned and Operated Michigan based blog/podcast to report on the tragic #FlintWaterCrisis - based out of Flint, Michigan - Starting in March 2015.
Links to our original Exclusive Stories and Interviews on the #FlintWaterCrisis are Linked Below:
Episode 386: Topic-Why Is Flint MI Water Dirty & Filthy? Independent Underground Radio LIVE-3/26
Episode 534: Exclusive Guest: Flint City Councilman Eric Mays - Independent Underground Radio Live 10/6
Independent Underground News & Talk Public Statement on Flint's Toxic Lead Water Situation - 10/9
Episode 536 - Guest: Curt Guyette-Michigan ACLU Flint, MI Toxic Water Investigation -IURL 10/15
Op/Ed: Flint Toxic Water Situation Is Not New, It's Criminal, It's Past Time for Accountability - 12/21
Exclusive Interview: Flint, Michigan Water Activist Melissa Mays Visits IU Radio LIVE 12/22
Op/Ed: Open Letter to Michigan's Mainstream Media in '16 - Finally Tell The Truth About Rick Snyder - 1/1/16

Op/Ed: MI State Board of Ethics: Hold Snyder's Emergency Managers Responsible: Flint Water Crisis - 1/7/16

Flint Water Crisis: How You Can Help Provide Clean Water Access - 1/9/16
Flint Water Crisis, Gov. Rick Snyder Failure To Deploy Michigan's Army National Guard - 1/10/16
Flint Water Crisis: Federal Help On The Way, Michigan National Guard Activated - 1/13/16
Op/Ed -Flint Water Crisis: Time Thought Leaders Address The Systematic Genocide - 1/18/16
Flint Water Crisis: Detroit Former Mayor Kwame Kilpatrick Speaks - 1/25/16

********************************************************
Independent Underground Radio Network previous interviewees range from variety political ideas including: Former New Mexico Governor and Libertarian Candidate for President in 2012 - Gary Johnson, Former Assistant Secretary of the Department of Education under President George W. Bush - Dr. Diane Ravitch, Democracy for America Chairman - Jim Dean, President and Founder of the Public Banking Institute Ellen Brown, J.D.
In 2013 Independent Underground News & Talk and Independent Underground Radio LIVE was Finalist for the Best Politics Blog and Runner-Up for Best Podcast courtesy of the Black Weblog Awards.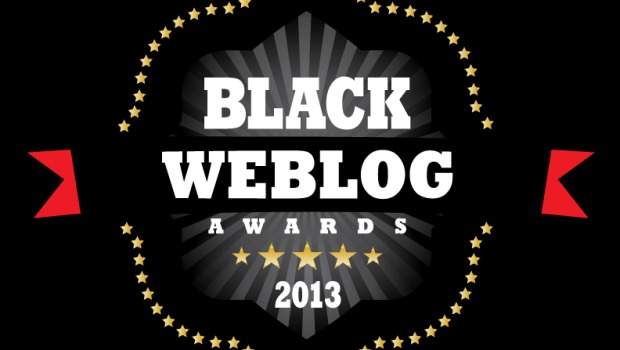 To follow up 2014 was one of a highly selected group of producers selected to be part of Soundcloud for Podcasters program and, was named as one of Ann Arbor, Michigan regions Best State Political Blogs by M-Live.com .


Independent Underground News & TalK Named Best Ann Arbor Area Politics Blog in 2014 by M- Live
___________________________________________________________
Currently, Independent Underground Radio Network seeks to expand its' operations embarking a podcast network, providing content five days a week. To do so, it would take an business operational increase in staff, equipment and operations. 
With your donation, you can be an active supporter of truly Independent-Left Progressive Media. No propaganda based spin is allowed or accepted at Independent Underground Radio Network.
Our mission is to deliver common-sense news and information as it relates to Michigan & National Politics! 
So don't leave this page without donating TODAY! Thank you in advance!
+ Read More
Be the first to leave a comment on this campaign.