83
85
Costa Rican Hurricane Nate Relief
$9,155
of $20,000 goal
Raised by
85
people in 17 months
You can see video and photo updates of donations at  https://www.facebook.com/FincaFamilies/
PLEASE NOTE THAT CAMPAIGN CONTRIBUTIONS ARE IN CDN DOLLARS, NOT US. And they will have to be converted to US dollars. We just discovered this. Apologies.
IMPORTANT UPDATE: 
"14 DAYS AND COUNTING.....
THURSDAY OCTOBER 5.
We woke up to calls of help. Rain had been pouring down for over 28 hours without reprieve. Our neighbors in the nearby Farming estates were trapped in their homes, on their rooftops, in trees! The bridges were impassable.
The community of Sierpe galvanized into action. Every boat, truck and man worked tirelessly to get these families to safety. With little thought to their own safety or damage to their boats or trucks.
Woman worked to get food and shelters prepared for the rescued.
Many of these volunteers have worked 12-15 hour days for the last 14 days getting supplies to the victims, helping with cleanup etc. Providing for the people still in shelters.
I am so proud and humbled to be a part of this amazing community.
Thanks in part to this GOFUNDME, we have been able to provide food, cleaning supplies, diapers, basic hygiene products, mattresses , blankets, clothes, shoes, towels, water and rubber boots to the farms and shelters.
Marc and our amazing group of volunteers drive to the Panama border (4 hour round trip) every morning to get supplies at the best possible prices. We are trying to make sure every $ counts.
There are many groups and individuals from around the country who are helping with supplies, distribution, cleanup etc. They are all heroes.
Without YOUR help none of this would be possible.
The road to recovery is going to be long and slow.
Many people have gone back to their homes thanks to the amazing efforts of volunteers who have helped with cleaning and fixing damage and replacing essentials (stoves,pots & pans, mattresses etc.
There are still many people still in shelters who have no homes to go back to. These people will continue to need support until a solution is found.
The damage and loss to the schools was immense. Supplies for schools and pupils are imperative if we are going to get them back to school. Children in the effected areas have grown up way to fast. They need their security and sense of normality restored. From what I have ascertained there are 9 schools and close to 400 children affected. Let's help get their childhood back.
Please help spread the word by continuing to share this campaign!"
~ Shani Pavitt
These are some of the most proud, humble, loving, hard working, happy, content people I have met in my travels and would give the shirt off their back and welcome you into their home for a meal without any expectation.

For those of you who work in offices, perhaps you could set up a collection box? Whatever attention you can draw to this emergent situation would be appreciated. It is not getting the attention these people deserve.

If you have plans to travel to Costa Rica, considering packing some much needed supplies as there are several areas throughout the country that have been effected.

Again, thank you for your kind contributions, and please SHARE, SHARE, SHARE! Every dollar makes a difference!

-----------------------------------------------------------------
It doesn't look like government aid will get to this area anytime soon. Meanwhile there are people in the Fincas without food, clothes, potable water etc.

The local people of Sierpe have been amazing with their rescue efforts and trying to get something to everyone.



When Mark Leroux, an expat resident of Sierpe, took water out to Finca 9 he found a school with approx 70 people (20 kids) who had been completely overlooked by the relief efforts. The woman in charge pleaded with him to bring some supplies.
He and others are trying to get supplies to them. Unfortunately, Sierpe is a small community with limited resources.

The funds will be routed to Shani Pavitt and her husband Marc Leroux who are expats living in Sierpe and have been welcoming families into their own home who had to be evacuated from their dwellings on Thursday.
Shani sent this message earlier today:
"I just sent some photos I took this morning. They don't do justice to the situation.

Our friend Geraldo is on his way with a bunch of helpers and supplies.

We took c250,000 worth of supplies out to Finca 9 this morning. Another c250,000 to Sierpe where they are separating and organizing ready to distribute later today.

Claudia has been targeting various areas of need and providing supplies there.

Everyone is doing what they can.

Woman are working around the clock cooking food for the people at the shelters and to send out to people who have no means of cooking.

Men are working to get supplies out and helping with clean up.

I am sure I only saw the tip of the iceberg today. It's the desolation, desperation, fear and grief  that is heartbreaking."
Shani has been cooking and distributing food, while Marc has been helping get people to safety, purchasing and delivering supplies where they are needed. The community centre and churches are full. 
Disbursement of some of the donations:
https://www.youtube.com/watch?v=-gDakTwRSKw

https://www.youtube.com/watch?time_continue=1&v=J9L0nMJCe5I
https://www.youtube.com/watch?v=hbukbGMg5dk

My name is Julie Beazley. I currently live in Canada, but have close ties to many families in this community. This is a cause close to my heart as my son is part Tico and was born in Cortes.  We have many family members and friends in Costa Rica.
Any immediate help would be much appreciated. Every little bit helps.  If you can't afford to donate we understand but please share this campaign with your friends and family to bring awareness to this heartbreaking situation! 
I will post more pictures and updates as I receive them. Shani's daughter Liane Tomblin will be withdrawing the funds into her account and sending them via PayPal to Shani so that the donations can be disbursed as needed. Shani Pavitt and Marc Leroux will provide an accounting update of what the donations have been used for.
Thank you! <3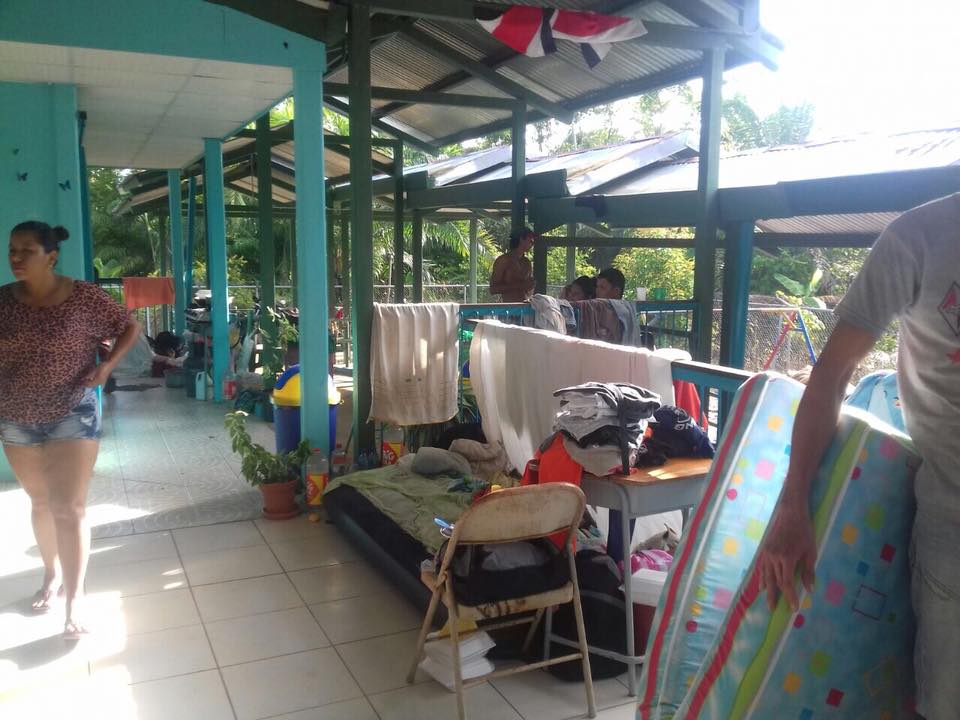 + Read More