Shirley's Story
$2,935
of $5,000 goal
Raised by
46
people in 6 months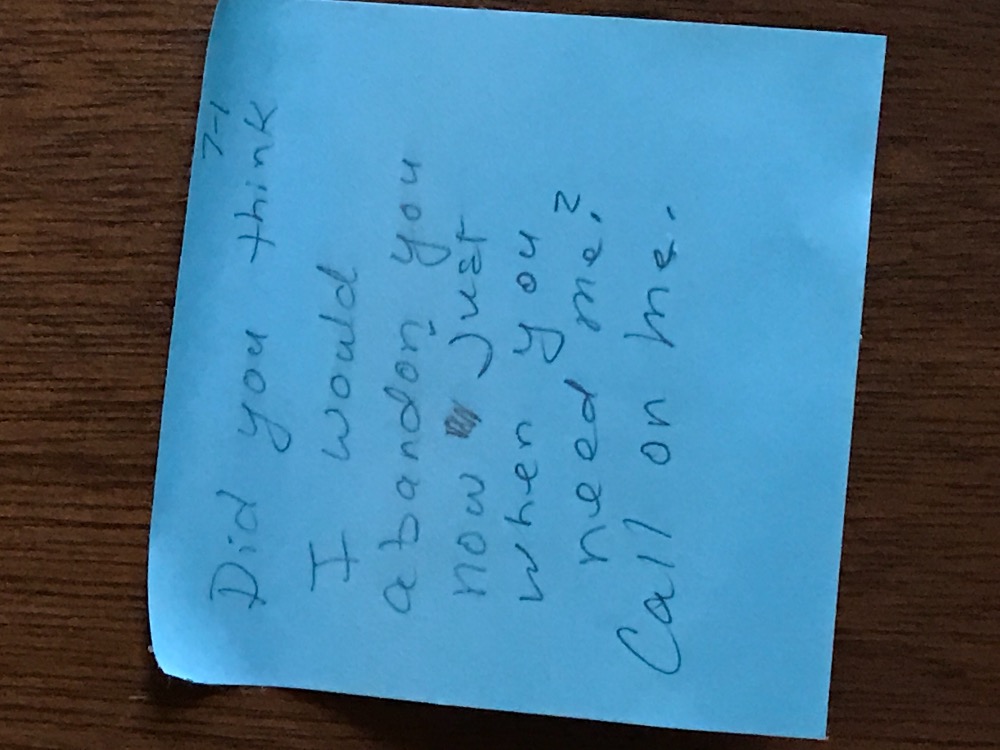 My mom, Shirley Smith, is 76 years old. For 17 years, she was held captive by my stepfather, who convinced her she was too unhealthy to eat regular food, be around people, go to a doctor or dentist, or wear clothes. As a result, she weighs 90 lbs, has what appears to be an untreated cancerous growth on her leg, and struggles to walk because a prolapsed uterus dangles between her legs, making it painful to urinate. 

Until Friday, she ate only canned fish and dried fruit, according to a rotating schedule my stepfather prescribed. Prior to this diet, he told her she could only eat rice and beans. Before that, the regimen included just corn chips and cheese. Each time, Tom explained that God speaks to him and told him what she should eat and that, as his wife, she had to submit to him or she wouldn't go to heaven. She also believed that if she ate anything she was allergic to, it would be akin to committing suicide, which she thought would send her to hell. 

As his systematic abuse increased and her associated condition progressed, contact with my mother became increasingly difficult. At one point, Tom forbade us to speak for an entire year. Eventually, he reluctantly agreed to one 19.5 minute phone call each Sunday afternoon. He often answered the phone when I called, dominated the conversation or listened in while we spoke. 

Finally, Tom allowed me to visit her in person, although I was made to sit on the back porch at night in Colorado in November the entire time, talking to my mom through a sliding glass door, because she feared that any chemicals on my skin, clothing or hair could trigger a life-threatening reaction. At this point, she was still wearing clothes, albeit one outfit alone -- the only one that "the chemicals" had not yet contaminated.

After that visit, I contacted social services and was told that they could not intervene without her cooperation. And, although, at times, she acknowledged Tom's volatile temper and control over her, when I asked her if she wanted to leave (which I repeatedly did) -- she recoiled and asked why she would want to leave the "best husband in the world." So I was afraid that a report would fail to produce a positive result and would only serve to trigger Tom to punish her for the infraction. 

My last visit was two weeks ago. Standing on the front porch this time, with the screen door serving as a barrier, the stench of feces overpowered me. The entry was covered in human waste and my mom stood in the doorway, with a two-inch black growth protruding from her leg, just visible underneath her makeshift paper towel dress. Then, for the first time in 35 years, she questioned something he had said.

"Do you think Tom is right about me not needing to go to a doctor about this (growth)?"

I answered, "Absolutely not! You need to be seen by a doctor. It looks like cancer." 

She said, "Okay. I'll talk to him about it. Sometimes, I can get him to change his mind." 

As I was preparing to leave, Tom appeared at the door. I asked him to get her some medical attention for the growth. He replied, "Nope. I agree that the growth is probably cancer. But it doesn't matter because the 'Great Deception' is happening next week, when aliens will come and take over the world."

As soon as I got to the car, I called Adult Protection. 

I explained that my mom wasn't allowed in the bathroom, because Tom told her that the toilet seat was toxic, so she used a filthy hospital porta potty in her bedroom. She hasn't showered or washed her hair, shaved or brushed her teeth in years, because she was made to believe that toxins in the pipes would make her sick if she used water for anything other than to drink. Her threadbare shoes were covered in human excrement. 

Prolonged poor nutrition has led to memory loss as well as bouts with confusion. My mom is the victim of Stockholm Syndrome, praising Tom for "putting up with all of her allergies." She attributed her low weight, lack of strength and isolation to side effects of Multi Chemical Sensitivity and trials from God. And no reasoning to the contrary could convince her otherwise.

Social Services  responded to the report I filed on Friday. Because my stepfather stockpiles unregistered firearms, sheriffs in full riot gear showed up on scene, and EMT's offered medical asssitance to my mom. Tom beligerently tried to keep them from entering his property and told them they couldn't attend to her wound. Thankfully, my mom appeared at the door and somehow found the strength to quietly say, "Tom, I want to go." Those five simple words changed her life. 

Tom was arrested and charged with obstruction of justice, elder abuse and domestic violence. He was given bond and instructed to obey a restraining order. But he immediately broke the conditions of that bond by returning to the house. So he is back in jail, awaiting his second bond hearing. 

My mom is at a psychiatric hospital getting the help she needs. She remains confused about exactly what happened. But she says she is excited to "live again." 

When I walked through the filthy house after the raid, I found a small blue note she had taped to the door of her "bedroom" wall in July. It said, "Do you think I would abandon you now just when you need me? Call on me."

The reason I am starting this campaign is because my mom has extensive medical, legal and relocation fees ahead of her. She needs clothes, shoes, toiletries -- things most people accumulate over time and take for granted. When I purchased a few outfits and pajamas and brought them to the hospital, she said they were the most beautiful clothes she has ever seen.  

As I left the hospital last night, she thanked me for everything we are doing for her. I told her that she is very brave.

She said, "It's scary."

I said, "I know. But it will be worth it."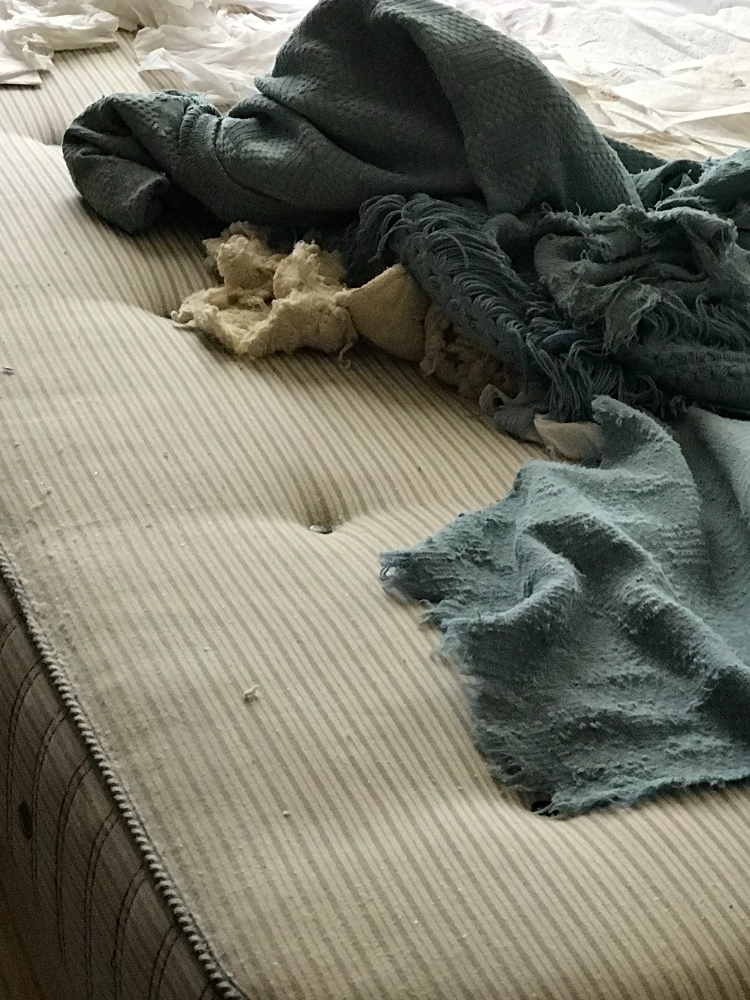 + Read More
Update 2
Posted by Kathy O'Brien Bowling
5 months ago
Share
It is with great sadness that I share that my mom passed away on Nov. 9, while a patient at Arrowhead Regional Medical Center. Due to the circumstances surrounding her captivity on my stepfather's remote farm, the San Bernardino County Coroner has been working closely with law enforcement in Larimer County, so her remains were not released until after the autopsy was complete, earlier today. Thank you to everyone who donated and prayed. Your love and encouragement has meant more than you will ever know.
+ Read More
My mom was discharged from Clear View Behavioral Health today. We are in a Loveland hotel. Will fly out of Denver tomorrow -- homeward bound. Please pray that TSA will let us through security because my mom's driver's license expired in 2002. And I had planned to get her an ID today right after she was released but it's Columbus Day and the DMV was closed. She is confused and her short term memory is shot. But she is happy to be away from Tom and excited to be moving to California. Thank you all so much for your support and prayers. They are sustaining us both!
+ Read More
Read a Previous Update