Send Zoe to Zoholics in CA
$1,785
of $3,500 goal
Raised by
23
people in 1 month
Zoe Kurdakul, at 10 years old, built a mobile app to help her friends be able to report when they were being picked on. She entered the app into her local science fair and won several awards. (watch the video for the full story - 
https://youtu.be/2Rc_rT4uvt8
)
Since then, she has been invited to speak at a developers conference (
Zoholics
) in Pleasanton, California this June.  But traveling from New Jersey to California is very expensive.  
-  
1 week's worth of hotel
 (≈$1,000. 00)
-
1 week's car rental
 (≈$200. 00)
-
Round trip airline tickets 
(≈$1,500. 00)
- Plus Zoe has
special diet accomodations
(≈$300. 00) that have to be met. 
THE STORY
My ten year old came home one day to tell me that when you had a conflict at school, like being bullied, you should go see the guidance counselor. She elaborated that there were a few problems with that idea. One, the guidance counselor wasn't always available or even in their school building every day. Second, if you did go see her and the person or their friends saw you, you would get picked on worse or labeled as a tattle-tale. Either way, this was a no win situation.
I had to agree with her. She said, "I wish there was an app for that so you could report what happened and no one could see you." I asked her, "What about the no devices rule at school?" It was, after all, elementary school. She said most kids had one anyway, but those who didn't could report it on their computers when they got home.
As this was science fair season, I asked her why she didn't just build one herself? She had been participating in Hour of Code and I had access to a programming platform where she could build it. She liked the idea and the Z.E.B.R.A. app idea was born.
Z.E.B.R.A.
stands for "Zoe Ending Barriers in Reporting Adversity." She wanted it to include all types of annoying behavior, not just bullying. Zoe scheduled an interview with the local public middle school guidance team in our area and asked them a series of questions to figure out what they wanted to see in an app - what sort of information would they find useful in helping kids move away from adverse behaviors.
HOW YOU CAN HELP
Any amount you can donate toward her trip is greatly appreciated. We (her parents, Deniz and Sheri) are so proud of her.
This is such an amazing opportunity for Zoe and we hope you can help us get her there. 
Thank you.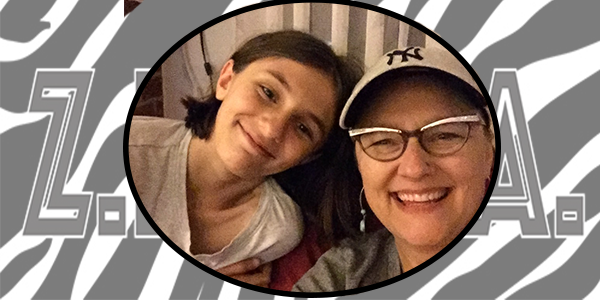 + Read More
Be the first to leave a comment on this campaign.