HELP Save the Trees!
$6,445
of $8,000 goal
Raised by
55
people in 48 months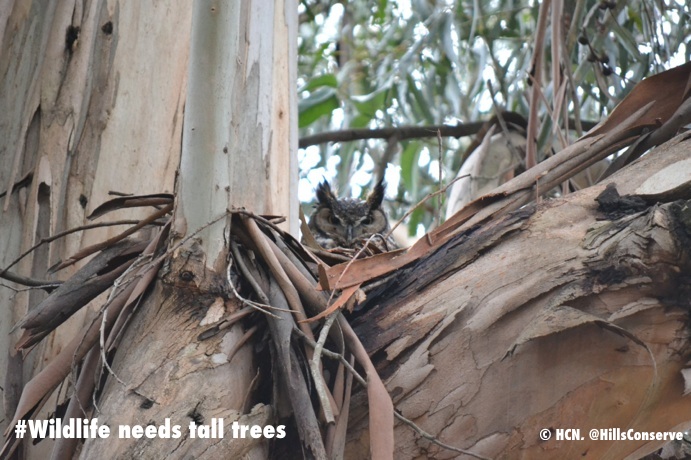 Urgent: Your help is Needed to Fight Clear-Cutting and Tons of TOXIC Herbicides slated for the East Bay Hills
Earth Day 2015
Dedicated to preserving the East Bay's urban forest, the
Hills Conservation Network
   (HCN), a 501c3 non-profit, has been working for years to prevent massive clear-cutting in the Oakland/Berkeley hills.
HCN recently filed a lawsuit against FEMA to SAVE the TREES
 .  
Your tax deductible donation is urgently needed now to continue the clear-cut fight in court.
The Hills Conservation Network wants to stop UC Berkeley, the City of Oakland, and East Bay Regional Parks District from using about $6 million taxpayer dollars to ruin the 150-year-old Hills ecosystem, increase the risk of fire and poison the earth.
The HCN lawsuit is the ONLY thing that will prevent clear-cutting and environmental catastrophe in the East Bay Hills.
FEMA would allow the application of  tons of TOXIC herbicide after their clear-cut.
In many hill areas, brush and weeds that would grow once the trees are removed will be sprayed year after year until nothing grows there. This toxic runoff would contaminate both our watershed creeks and the San Francisco Bay.
Trees, animals, waterways and the earth need your help right now.
Your tax-deductible donations are essential to keep the lawsuit going.
Please make a donation and share this urgent appeal so we can keep fighting in court 
If allowed to go forward,
the clear-cut plan would DESTROY the ecosystem
as it exists today, exposing animals, insects (including bees), young children as well as adults, the earth and waterways to
unprecedented amounts of toxic herbicides over a 10 year period
.  This bad plan could result in landslides, while wiping out the shade and fog drip that decreases fire risk especially during periods of drought.  
HCN has a well researched plan to prevent fire
—thinning the close-packed trees to a number that is fire-safe per acre, saving and maintaining large trees in a healthy ecosystem. This plan would  reduce fuel and create fire breaks that would ensure effective fire department response.
The truth is--killing up to 486,000 trees would allow fire to rip through the Hills as never before . . .
The tax-payer funded clear-cuts are slated to begin in August 2015 and must be stopped!
Please HELP save the trees and all the wildlife depending on them by making a donation today.  
In gratitude,
Dan
Dan Grassetti
President
Hills Conservation Network
http://www.hillsconservationnetwork.org
Links for information:
http://www.hillsconservationnetwork.org
HCN sees disaster in Oakland Wildfire Plan 
http://www.courthousenews.com/2015/03/10/greens-see-disaster-in-oakland-wildfire-plan.htm
HCN on Facebook: 
https://www.facebook.com/HillsConservationNetwork
HCN on Twitter:  
https://twitter.com/hillsconserv
@HillsConserv
The Clear-cutting plan: 
http://www.saveeastbayhills.org/the-clear-cutting-plan.html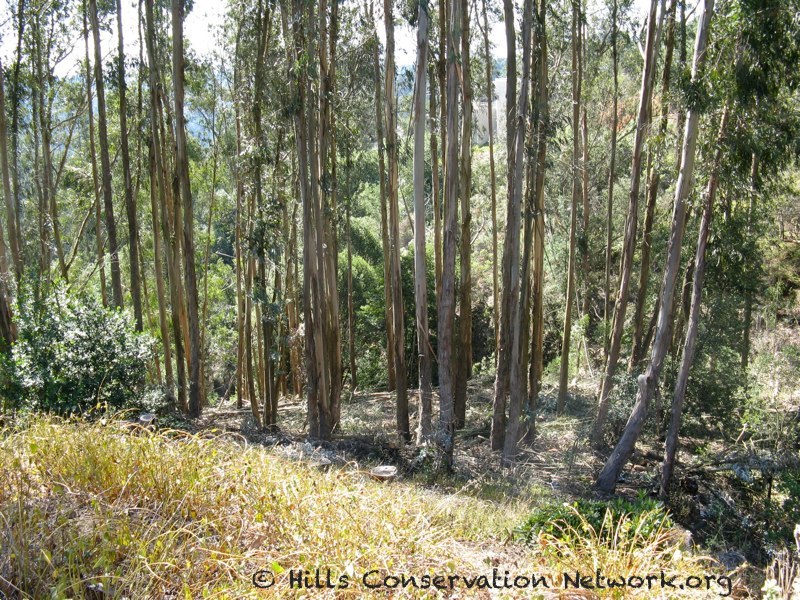 + Read More