Help Save my Dad
$1,330
of $50,000 goal
Raised by
15
people in 43 months
Help Save my Dad....Clival Chordoma brain tumorCranial radiationPolyathrialgia (aching in multiple joints)Chronic Inflammatory Demyelinating Polyneuropathy (CIDP)Normal Pressure HydrocephalusTwo strokesHeart attackAspiration pneumoniaPolioSilent seizuresTotal loss of movement in right arm and right legInability to eat solid food or drink waterTotal hearing loss
These are just some of the many medical conditions that my father has and continues to struggle through as he fights to stay alive for his wife and kids.
Hello, and thanks for being so kind to take the time to visit this page.  My name is Adam and I am Dan's son.  I created this page to tell my Dad's story and hopefully raise funds that will help provide the care my Dad needs to survive and live out the rest of his life in comfort.  
My father is only 66 years old, but has suffered through a variety of painful medical complications throughout the past 24 years, with the last 2-3 being especially difficult.  My mom, sister and I have watched him lose his cognitive ability, his ability to walk, his ability to swallow, eat solid food, drink a glass of water, and now he has lost movement in his right side due to a recent stroke.  Watching my father suffer through tasks like talking, swallowing, or even moving his hand has been incredibly difficult.    
At age 4, my father had
polio
and was most likely one of the last children to contract this disease before the vaccine was created.  He was hospitalized at Cleveland Metro Hospital in the polio ward along with other children in "iron lungs".  He remembers enduring hot pack treatments where nurses would lay boiling hot towels on his legs.  This resulted in serious burns and his skin falling off his legs.  Once at home, his mother persevered in exercising his legs while he laid on the dining room table, both of them crying as he dealt with the pain.
From 1969-1973 he served in the US Navy as a signalman on the destroyer USS Allen M Sumner.  He had a high IQ and as a result tested high in the Navy career path and was also responsible for helping train other sailors in the Navy.  Following his time in the Navy he had a career in computer science and engineering and worked for a supercomputer firm that helped install and troubleshoot computer systems for a lot of major hospitals, banks, as well as NASA.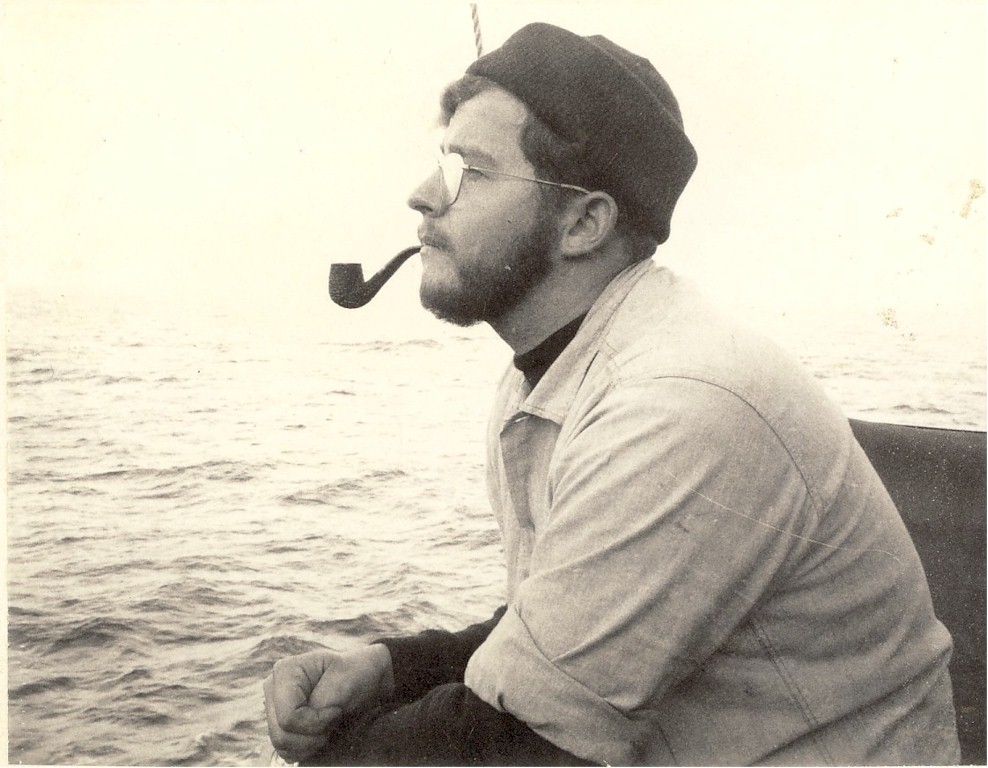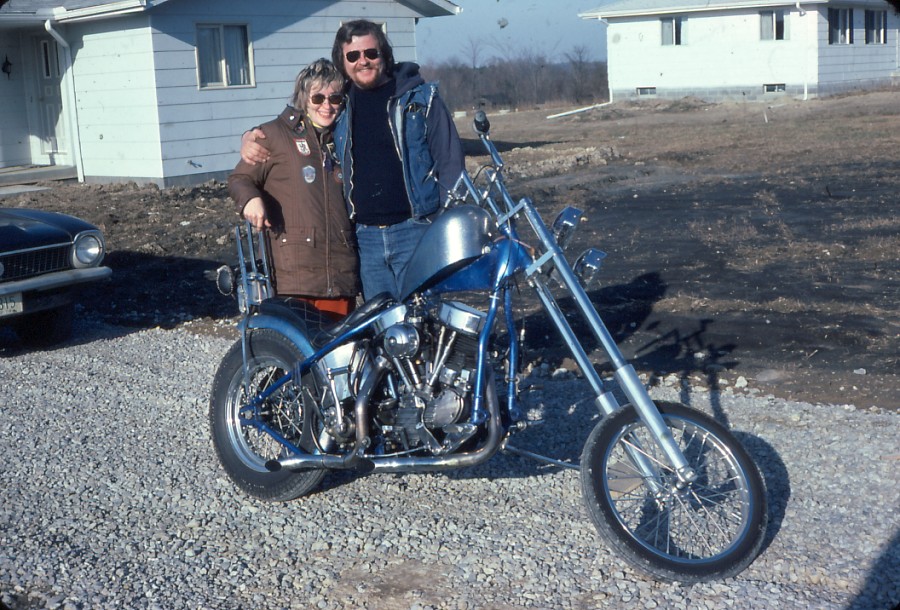 In 1990 he was diagnosed with a clival chordoma which is a very rare
brain tumor
.  It was wrapped around the base of his brain stem and the doctors said it may have taken 20 years to grow to the point of discovery.  The surgery to remove the tumor took 8 hours and involved going through the roof of his mouth.  In addition to the surgery, he went through various sessions of cranial radiation.  As a result he suffered from polyarthralgia (aching in multiple joints), total hearing loss in the right ear from a perforated eardrum, significantly diminished hearing in his left ear, decreased saliva production leading to tooth deterioration and chronic pain in the surgery area.
The doctors initially gave him 5 years to live, however he has continued to fight his way through life over the past 24 years.  In 2001 he suffered a
heart attack
 while in a less populated area of Pennsylvania and had to be airlifted back to Ohio for a coronary angioplasty.  In 2005 the doctors felt that he may have had some additional heart attacks and went through 3 more angioplasties.
In 2011, he lost his only sibling to a very painful battle with breast cancer.  After her death he started to develop various balance problems and inability to stand.  His legs would frequently give way resulting in him falling to the floor and needing paramedics to help him up.  Two months later he needed a power chair, as he could no longer walk.  His cognitive ability, speech and short term memory started to diminish.  At this point, doctors diagnosed him with
CIDP
.  CIDP is an autoimmune disorder of the nervous system in which the nerve cells in the body are attacked and fail to respond.  He was treated with IV immunoglobulin in an effort to restore his mobility.  After the second treatment he had a stroke which resulted in weakening of his swallowing muscles and several episodes of aspiration.  These episodes of aspiration were followed by pneumonia and severe lethargy.  
The doctors then reevaluated him and felt he had
normal pressure hydrocephalus
.  NPH is a type of brain malfunction caused by increased intracranial pressure due to an abnormal accumulation of cerebrospinal fluid in the brain.  This leads to dementia and various symptoms associated with mental decline.  The treatment for this involves installing a shunt into the cranium and draining excess cerebrospinal fluid.  The surgery was scheduled for June of 2013 but was rescheduled multiple times due to various worsening medical issues.  In November of 2013, he went through another episode of aspiration pneumonia that required a 5 month long hospitalization.  Once he was discharged home, he was no longer able to move and became bedridden.  We've had to use a hoyer lift to transfer him in and out of bed.
After several more medical complications, the shunt surgery was finally performed in July of 2014.  However, shortly thereafter, he developed aspiration pneumonia once again, and the doctors installed a PEG tube for feeding to prevent any further complications.  Back in rehab, he started to show some signs that the shunt surgery would be beneficial.  He had more mobility and strength, and was able to stand with some assistance.  This was such a breath of fresh air for him and my family since we had seen him suffer through so much and now there were finally signs of hope.
Unfortunately, after one week in rehab, he suffered through a
subdural hematoma
in which part of his brain started to bleed.  He could no longer communicate with anyone and had severe pain and seizures.  Watching him suffer through this time was incredibly difficult because we didn't know if we'd ever be able to talk to him again, or if he'd make it through this.  My family and I stayed with him in the hospital for several days in hopes that just holding his hand would help.
Unfortunately, his condition did not improve and the doctors felt that they needed to perform a craniotomy to remove the excess blood from his brain.  He made it through the surgery, however he remained intubated in the ICU for several days.  Eventually he recovered from the surgery and was discharged back to rehab.  Three weeks later, on labor day weekend, he had another stroke.  This time, the stroke was bad enough that he lost his ability to speak, move his right arm and leg, and also control his own secretions.  He was intubated again for a few days to help with the secretions, and was then sent to a long term care hospital to get the proper therapy he needed to hopefully recover.  
After months and months of being in hospitals, all he wanted was to go home and be with his family.  Being in a hospital, far away from family, with pain and nothing to occupy his time created such a negative environment for him that his condition just seemed to get worse.  All we wanted was to get him back home and let him feel what it's like to be back around family.  We hoped that this would help improve his condition.  Unfortunately, providing in home care is a financially draining proposition, especially for someone in his condition.  It costs roughly $7,000 per month to care for him at home.  My mom, sister and I have decided that after everything he has been through in life, he deserves to be at home, where he can hopefully go through some therapy to regain some quality of life.  We have banded together and are determined to help him improve, no matter what the cost.  He has been such a big part of our lives and has helped shape us into the people we are today.  We owe a lot to him for being a great father, husband and human being.
If you feel that this story has touched you in some way and would like to make any kind of donation, my family and I would be incredibly grateful.  All donations will be used to care for my father and provide the medical attention he needs to hopefully fight through.  If you can't make a donation, please keep my Dad in your thoughts and prayers, as he could use those as well.
As a family, seeing our father suffer through so much, it has reminded us how important family is and how precious time is.  Love your family.  Spend time, be kind and serve one another.  Make no room for regrets.  Tomorrow is not promised and today is short.  :)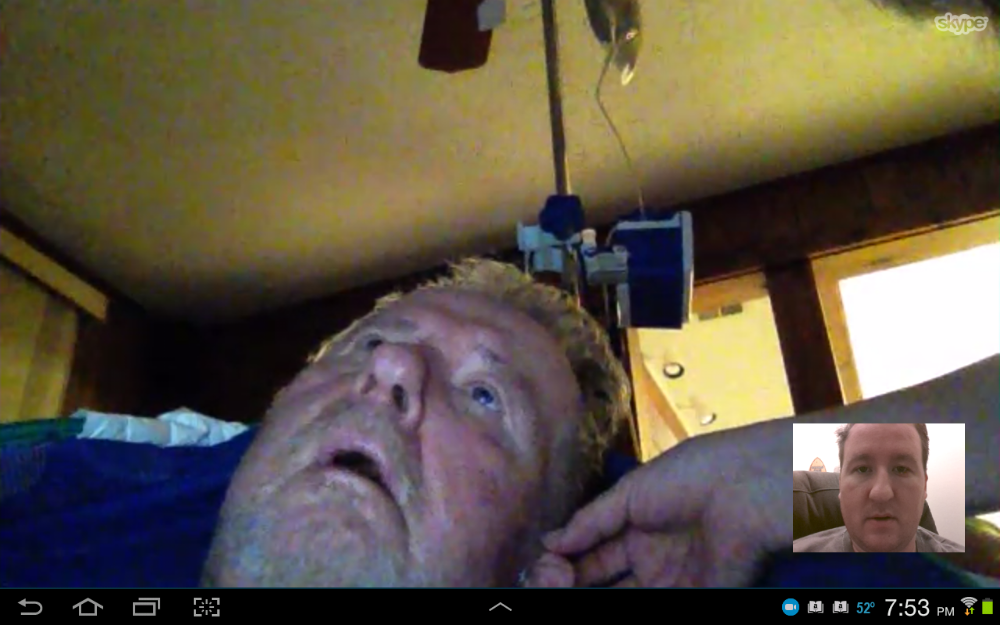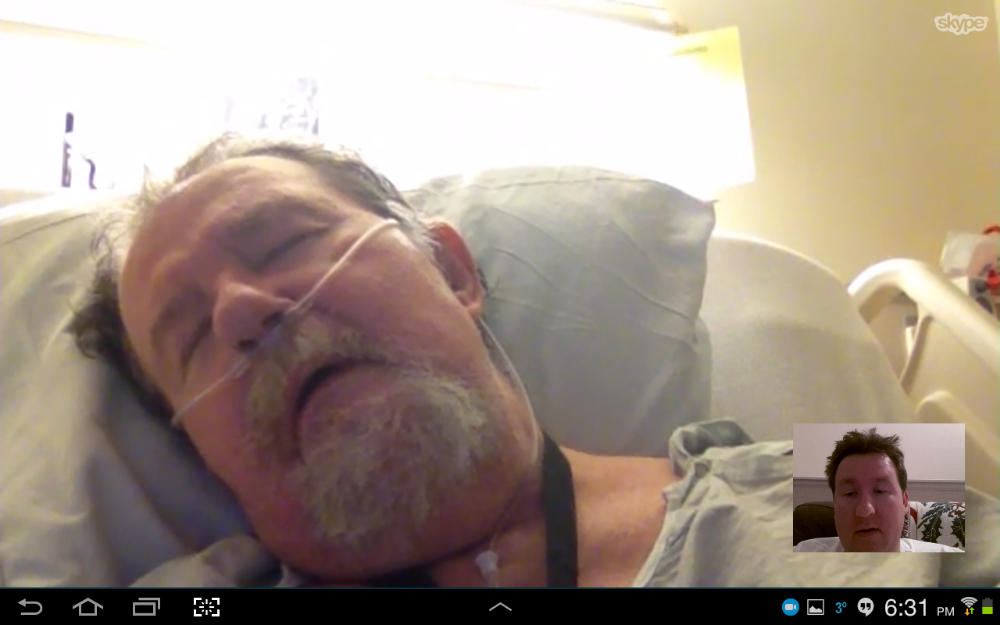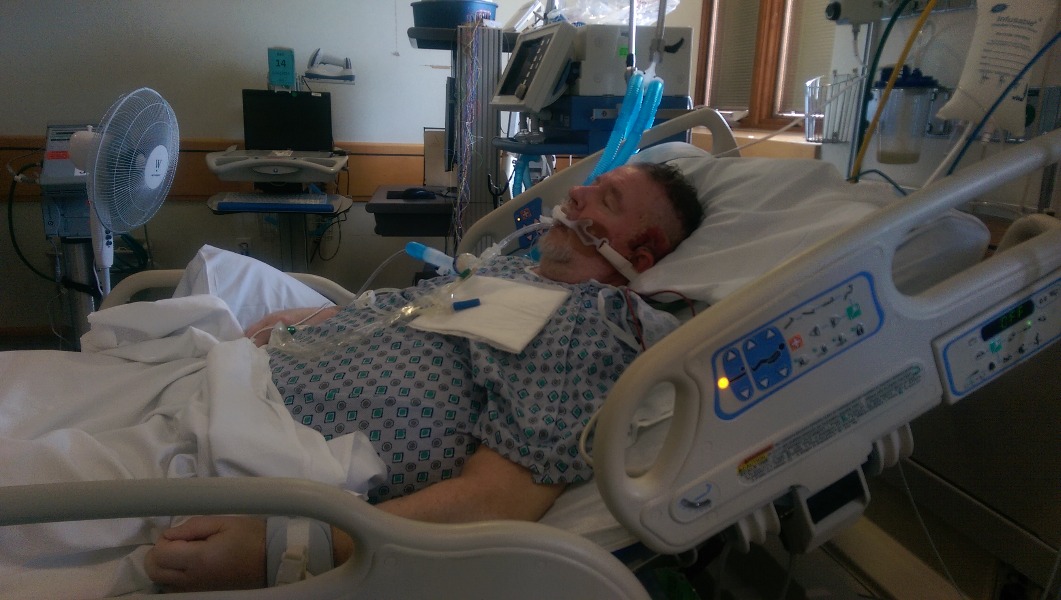 + Read More
Be the first to leave a comment on this campaign.