70
37
SRD Hope Through Horses
$8,240
of $50,000 goal
Raised by
72
people in 12 months
Our kids need your help. With teen suicide and depression on the rise, kids need a safe place where they can receive mental heath and well-being through equine therapy to help them cope and feel safe. SRD ~ Straightening Reins is that place and it's right here in Santa Clarita!  But we are at risk of losing our ranch as our lease will expire before the end of 2018.  We need your help so that we can find our forever home to house our horses and nurture our kids.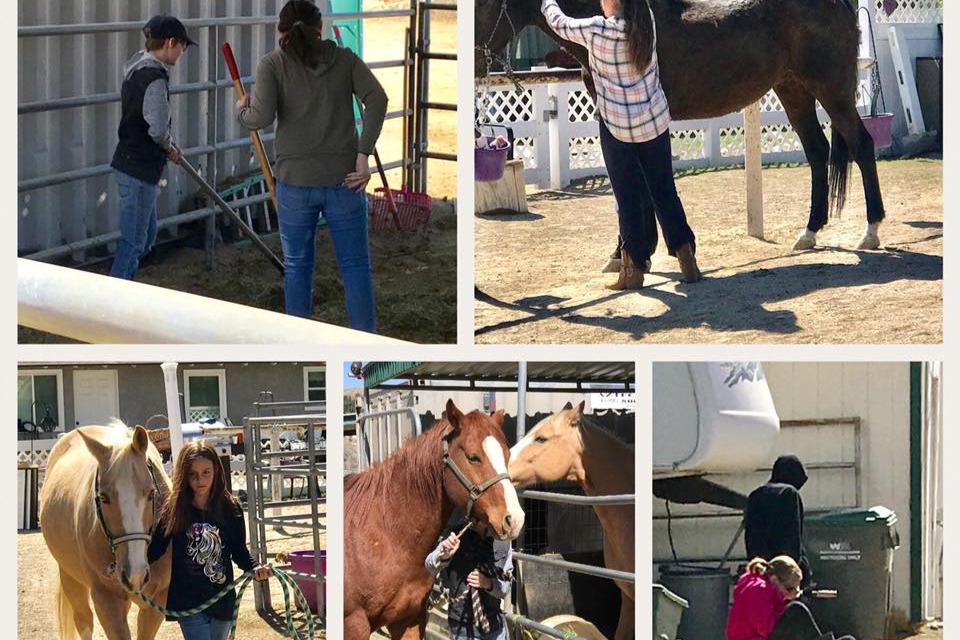 *  According to the CDC, suicide rates have skyrocketed 31 percent among teens from 2010 to 2015, particularly among girls, who saw a 65 percent increase in suicides and 58 percent rise in depression rates.*  Depression is a leading cause of lost U.S. productivity, with an annual cost of $44 billion to employers, according to the 
Depression Center at the University of Michigan. 
*  Employers are losing 27 work days per depressed worker, with two-thirds coming from "presenteeism"--when workers are present, but less productive.*  Treating depression saves employers $2,000 annually per employee through improved health and productivity, according to the Center of Workplace Mental Health*  Mental illness is estimated to result in $193.2 billion in lost earnings per year.
The mission of the Samantha Rocha Dyer (SRD) Foundation Straightening Reins
is to improve teen and adolescent mental health and well-being through experiential learning, self-discovery, and modeling positive choices. Using equine-assisted therapeutic programs we provide tools and support that address the emotional challenges facing our youth. With an emphasis on reducing teen suicide, SRD Straightening Reins is a resource for youth, families, schools, and the community at large. Our programs promote recovery and resiliency by actively addressing behavioral/emotional problems, substance abuse, violence, child abuse, and communication issues.

For over seven years, we have been able to fulfill our mission to serve our most vulnerable youth in community who have greatly benefited from our programs and services.  It has been a challenging yet very rewarding experience for our staff and dedicated supporters and partners. At the same time, our ability to be able to continue our programs and services is at risk.  We ask for your help and support again as we are presently at a pivotal point in the history of our organization that will impact our ability to continue our programs and services to the youth that depend on us.
Our immediate need is to find a forever home for SRD~Straightening Reins.  We are in desperate need for a facility to house 8 stalls, chicken cop, arena and trailer for office space.  For the past 7 years, we have been leasing the land we have used. After our SRD board began renegotiating the lease with the current property owner, it became apparent that the facility will no longer work for the needs of our programs. So, we are not able to renew our lease, which expires before the end of 2018.
Read the Article in the SCV Signal: 
https://signalscv.com/2018/08/equine-therapy-ranch-may-close-if-new-home-isnt-found/#disqus_thread
Thank you for supporting us in our effort.
www.srdstraighteningreins.org

+ Read More