BRAVE: On the Road
$31,391
of $50,000 goal
Raised by
190
people in 46 months

BRAVE:  On the Road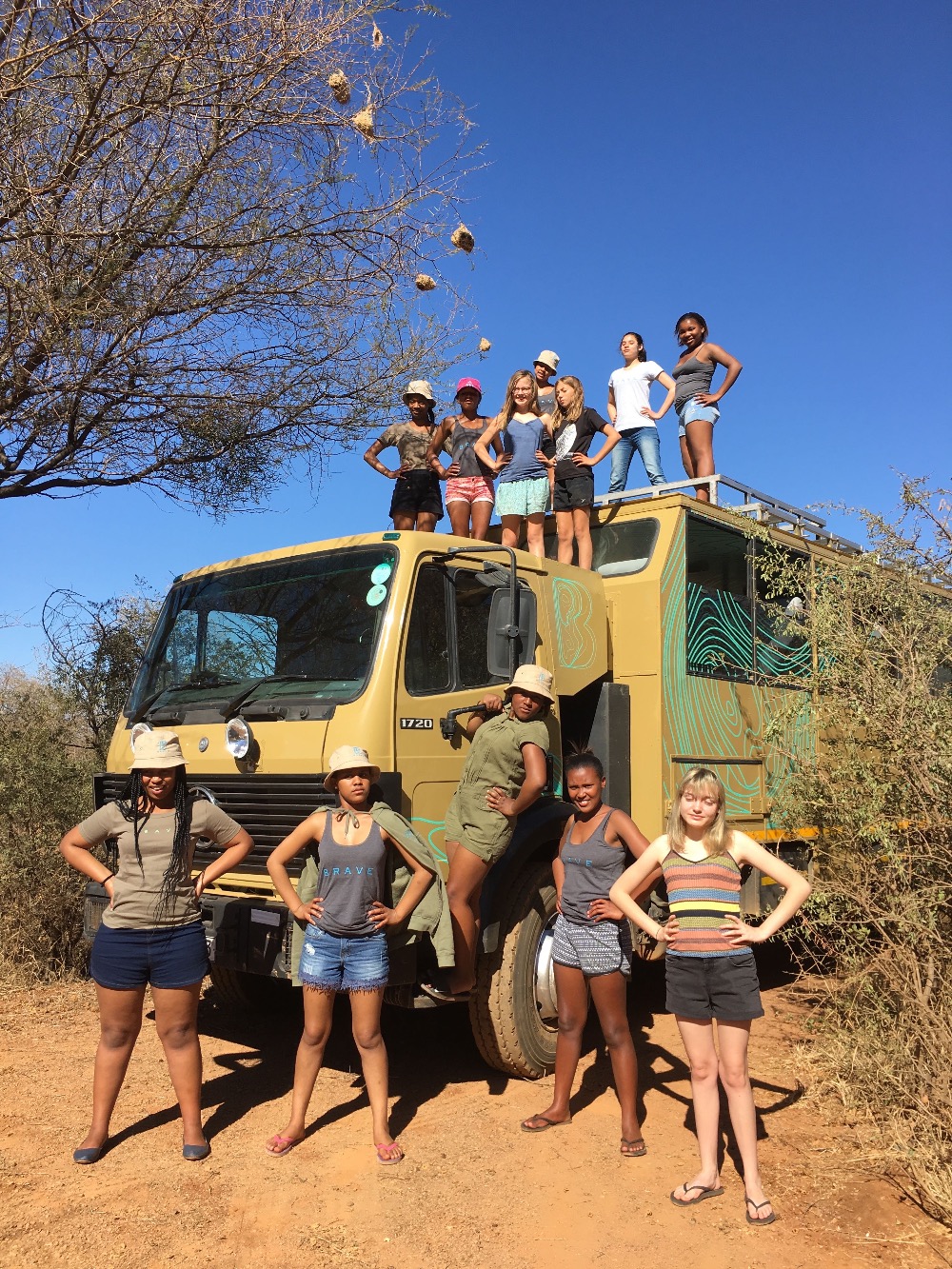 Since 2009, BRAVE/Rock Girl, an award-winning non-profit organization, has trained young women to be advocates for themselves and their communties. In November 2016, BRAVE was one of only four organizations from sub-Saharan Africa and one of only 20 around the world to win the With and For Girls Award.  This award honours organisations that are impacting girls lives and helping girls become leaders in their communities and countries.  In December 2017, the first eight girls who founded BRAVE in 2019 graduated high school and are now leading the organization.

BRAVE is back the Road!

 In June 2015, we launched BRAVE Rock Girl On the Road  to take teenage girls from South Africa on road trips across the country to meet other girls and document their stories.  They also meet inspirational women and men who are working to end violence against women and girls and create a society where the rights of all are respected.  On their return, they produce radio shows for the national radio station, photo exhibit,s and short films about what it means to be a girl in South Africa today.  They also meet with senior government officials and community leaders to demand solutions to the challenges girls face.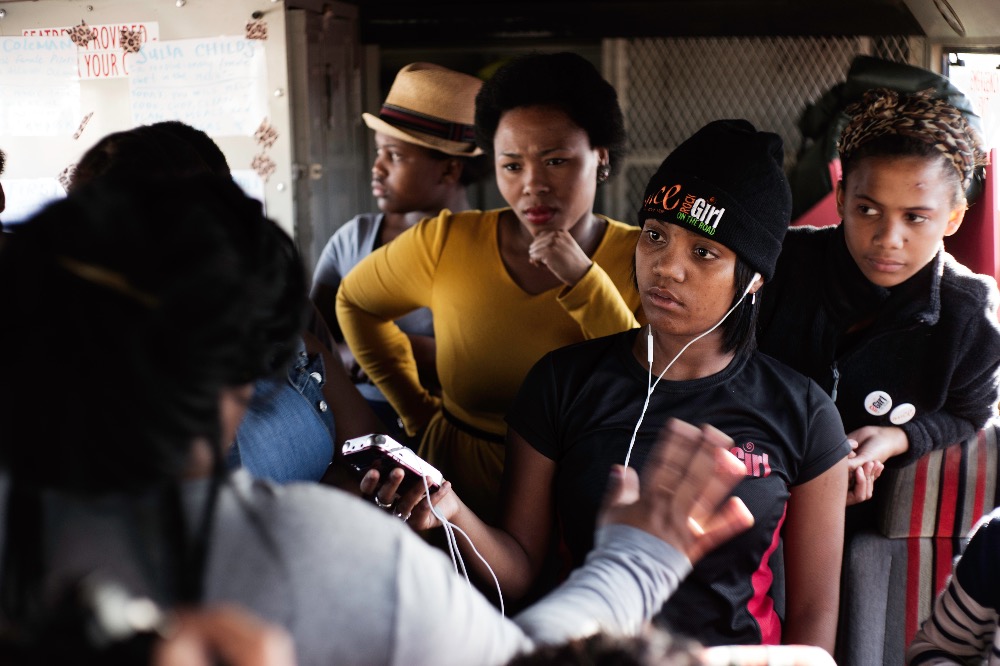 Most importantly, BRAVE is broadening the circle of sisterhood.

These girls are brave. 

In the Cape Flats outside Cape Town, where many of the Rock Girls live, girls dodge bullets on the way to school due to gang violence. Many are dealing with PTSD and secondary trauma. For the last nine years, BRAVE has given them a safe space where they can experience their curiosity, intelligence, resourcefulness, joy and strength. 

BRAVE advocates for:

*  Access to free, quality education from grade 1 to grade 12, and beyond, including transportation to get there safely.
* Reproductive health care from an early age
* Freedom from all forms of sexual, domestic, and physical violence in their homes, schools, communities, and jobs.

On our road trip in October 2016 to the North West and Gauteng Provinces, we spent time in the Platinum Belt near Rustenburg  where Medicins sans Frontieres estimates 55,000 girls are raped each year.   We spoke on community radio and demanded prosecution of those who rape and sexually assault girls.  We also met with Constitutional Court Justice Edwin Cameron to find out how to use the constitution to create lasting solutions for girls.
 In December 2017 we were on our BRAVE bus again, which we purchased with your support. It is outfitted to be a mobile recording studio and a safe space for girls to meet.   This time 30 girls went on our fifth Leadership Camp, and 16 went on our fourth Road Trip to the Cedarberg area, where we helped girls establish our first rural Rock Girl chapter.

In 2018, we are going across borders and oceans to continue creating the next generation of girl leaders.

Every dollar you contribute supports these young women as they become activists and advocates for themselves and for girls across the country.

$2500 covers the entire cost of one Rock Girl's travel for 10 days
$500 will pay for the group to camp in a nature reserve. 
$250 will cover one day's food and supplies.
$100 will provide park and museum entrance fees for the group.
$50 will cover our daily internet fees so we can update from the road.
$50,000 will support ten girls on an international Road Trip.

PLEASE DONATE TODAY

You can make a big difference in their lives. 
Experiencing other cultures, different languages, new foods, and more importantly, new perspectives can be a life-changing experience.

For many of the girls, it's the first time they have traveled beyond the city limits. On each trip, BRAVE helps girls far off the beaten path establish support groups in their own communities.  Back home, they lead groups in their schools to reach more girls and bridge the geographic, racial, and economic divides between young women.

This is where you come in.  These young women have been supporting themselves and one another. Please help us widen the circle of support. Your financial contribution, no matter the size, can help change the trajectory of these girls' lives.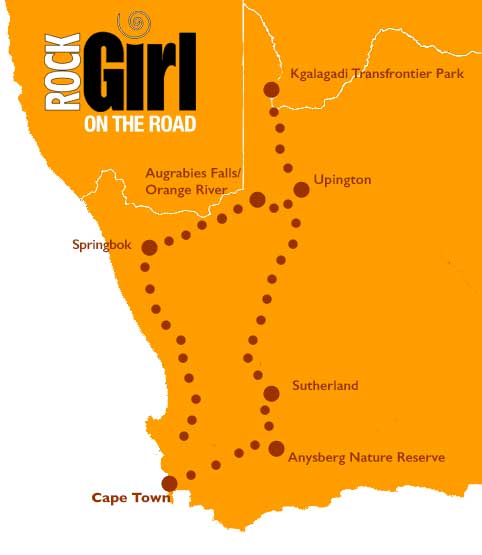 Risks & Challenges
These trips are a big undertaking. And a big responsibility. We have received incredible support from the local tourism industry.  Since 2016, girls have been trained by Escape+Explore as Adventure Guides and share their experiences with visitors to South Africa. Guides, scientists, judges, prosecutors and rangers are donating their time to be with us.
Several hotels, hostels and game reserves have hosted us at no charge. On each trip, we have a trained facilitator, radio producer, certified medical support, a professional driver, and an award-winning filmmaker and photographer.  If you would like to join one of our trips, please contact us!

We are committed to amplifying the voices of these powerful and brave young women. 

Make some noise for BRAVE on social media
Share this on Facebook and Twitter to expand the sisterhood. 
@instaBRAVE2018
@rockgirlsa
www.rockgirlsa.org

Thank you!

India Baird, Founder - Rock Girl

Sue Jaye Johnson - Partner - Rock Girl




+ Read More
Chris van Lierop
42 months ago
Love what you are doing. I also once had a dream to help young children escape the circle of continuing alcoholism, violence and childhood pregnancies. The younger you change their paths the easier it becomes to stop the vicious circle.
+ Read More
please guys I need your help. You are my last chance please. Help me and my father on "save my future.I love u" Thank you all
+ Read More